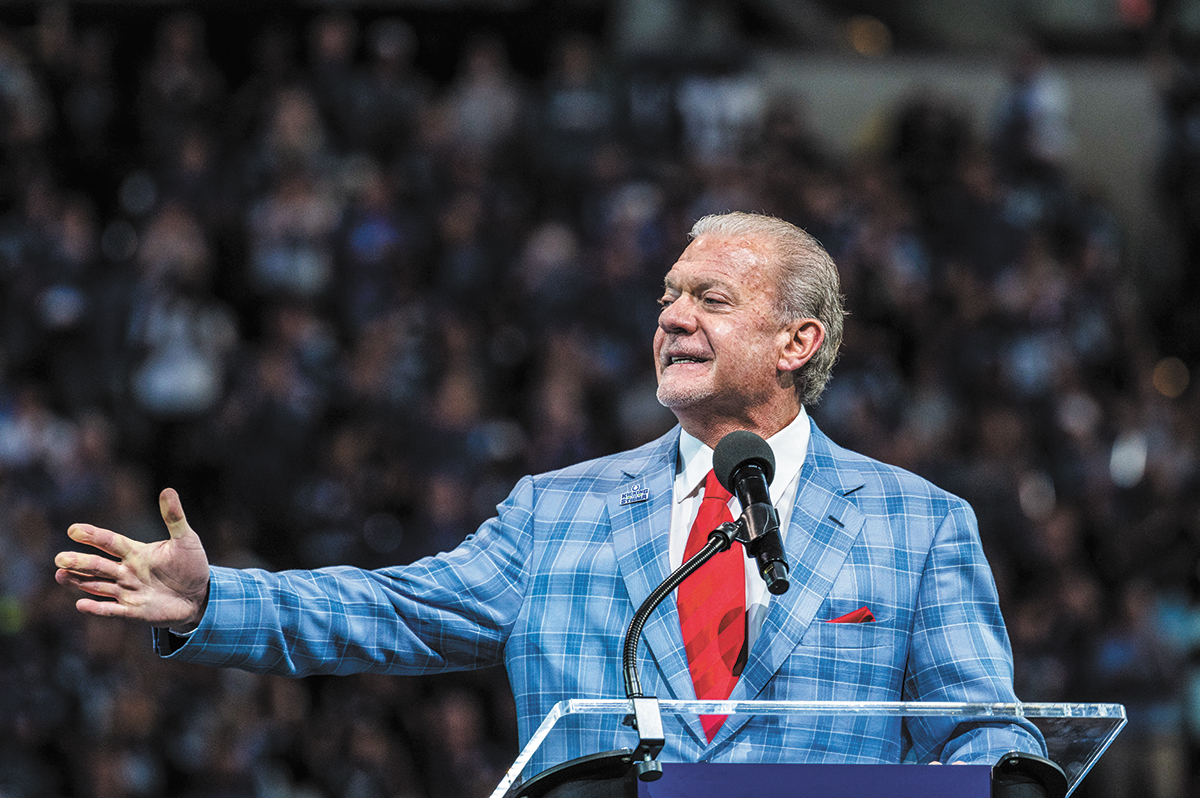 Jim Irsay wants to share his memorabilia collection with the world—and he's been having early conversations with Indianapolis and other cities about creating a museum to do just that.
The Indianapolis Colts owner has amassed more than 300 artifacts over the past two decades, ranging from one-of-a-kind musical instruments to historically significant documents. For years, he's discussed having a place to showcase the items for the public.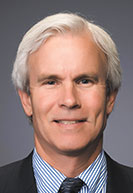 Pete Ward, chief operating officer for the Colts, spoke to IBJ on Irsay's behalf, although the endeavor is the team owner's own, rather than a franchise initiative.
"There's no question it's ramped up," Ward said of discussions about a museum. "He's added some really significant pieces to his collection over the past six to 12 months and he doesn't want them sitting in a room where no one can enjoy them except for himself."
Those items include an Apple II manual signed by Steve Jobs and Elton John's tour piano—both acquired within the past two months.
Some of the pieces in Irsay's collection have already been shared through exhibits at other museums or through invite-only road shows, much like one planned in Nashville ahead of Sunday's Colts game against the Tennessee Titans.
But Irsay wants something bigger and better—and, most important, permanent. That's why he's started early talks with Indianapolis and other cities about the possibility of a public-private partnership to build a museum. He has said Nashville is, in fact, one of the cities that's interested.
"We've had some casual conversations—nothing real intense or serious, but there have been indications that there's interest," Ward said. Irsay has been "approached by a couple of entities about the collection and we're looking at engaging an architect to talk about concepts. But that's really all that's happening right now."
Ward declined to share what organizations or communities specifically have expressed interest. He said Irsay's preference is for the museum to be in Indianapolis. But it's not the only city in the running.
Speaking on the "Business and Beyond with Gerry Dick" podcast last week, Irsay said his museum would house more than $100 million worth of items.
Austin, Boston and Chicago—in addition to Nashville—have all expressed interest in housing the project, Irsay said on the Inside INdiana Business podcast, although he didn't share details of those conversations.
"I'm not looking to make money, but … it has to be displayed, shown [in] the right place," he told IIB, now a division of IBJ Media. "And if it doesn't work out, I can't keep it in the city or state."
Indy interest
The city of Indianapolis declined to comment about whether it's directly involved in talks with Irsay or his representatives about such a museum or about city financial support for a project.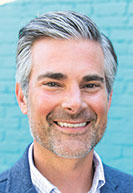 But Chris Gahl, vice president of Visit Indy, said conversations with Irsay about an Indianapolis museum have picked up over the past year. He said the tourism bureau has been asked to determine how the collection could drive visitors downtown and how it could be used as part of major events and conventions.
"Part of our responsibility as the city's lead tourism agency is to look for ways to continue to diversify and grow our tourism ecosystem to attract more visitors and keep them here longer, spending more," he said.
Irsay has not stated how he plans to fund such a museum if it's created. Ward said those details are still being finalized.
"I'm spending money on this I'll never get back," Irsay said on the Inside INdiana podcast. "This is a civic effort to say, 'Hey, Indianapolis, Indiana, has one of the greatest museums in the world. You cannot go anywhere and see these things except here.'"
He acknowledged, though, that it would likely take a public-private partnership to build a museum.
In Indianapolis, many of the museums and cultural attractions are self-sustaining and don't receive large sums of city or state dollars. Several do, however, receive support from organizations like Lilly Endowment Inc., which declined to comment for this story. It's unclear whether Irsay has looked to that or other entities for financial support.
An 'interesting draw'
Gahl said Visit Indy supports a museum to house Irsay's collection in Indianapolis. But he said the organization is involved only to provide market data and insights on best practices as plans move ahead.
Irsay said he'd like the museum to be downtown, in a "special and dynamic" building, although both he and Ward said no locations have been targeted.
Bob Schultz, senior vice president of marketing for Downtown Indy Inc., said Indianapolis could significantly benefit from being the home of Irsay's project. He said the organization is generally supportive of an effort to keep it in the city rather than have it go elsewhere.
He predicted extensive public interest in the collection, particularly among music fans. That's because it includes dozens of musical instruments that belonged to iconic performers, including Prince, Les Paul and members of The Beatles and Pink Floyd. He said that would expand visitor interest well beyond just Colts fans.
"We know anytime the word 'Colts' is added to a promotion involving downtown areas, there's an automatic interest and draw from throughout central Indiana," he said. "I believe what Mr. Irsay is proposing is a draw even larger than that for those who are interested in the type of artifacts and collectibles that he has acquired over the years."
Both Gahl and Schultz said they're not aware of specific locations that have been discussed for a museum, but they said they'd like to see it housed downtown.
"I think any time there is an attraction that is added to the arsenal of downtown offerings, we are in favor of that," Schultz said. "And we certainly appreciate the continued consideration of a downtown location for something that might be a very interesting draw."
Schultz added he's hopeful—despite Irsay's comments about other cities being in the running—that Indianapolis is "front of the line" in internal talks.
Making a museum
Experts told IBJ that key to any museum's success is not only finding a consistent theme or idea for the collection, but also ensuring that the mission of the museum can be fulfilled—and that the institution has financial backing.
Ward said Irsay would likely retain ownership of the items in his collection, loaning them on a permanent basis to the museum, rather than donating them directly.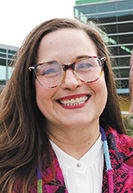 Jennifer Pace Robinson, CEO of The Children's Museum of Indianapolis, said the idea "is an exciting prospect"—particularly if it can be executed effectively.
"It takes a lot of different talents and skills to come together to make a museum. "Celebrating the work of exhibit designer and developing a telling storyline that will thread all the objects together is really important," she said.
"You have to make sure that you know what your vision is and [that] it's in line with what the public is expecting," she said. "I don't think it's our place to give advice unless we're asked, but I know that [Irsay has] some amazing memorabilia and people are really interested in seeing it."
Robinson said she could envision a space that uses interactivity, particularly in showcasing musical instruments—perhaps by allowing visitors to hear music played with the instrument or showing how it was used by a performer.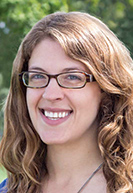 Laura Holzman, director of IUPUI's museum studies program, said creating a museum "is no small matter" and could take years to get off the ground. Irsay has indicated he'd like to move forward with a project in three to five years.
Holzman said it's worth asking, for any prospective museum, whether that is the most effective way to display the collection and whether the tens of millions of dollars in infrastructure and upkeep for a stand-alone building are warranted.
"It requires a lot of work and it's a really serious, major undertaking," she said. "If you decide that starting a new institution is the right approach, then you'll want to think about things like whether you have the finances to care for a collection and to maintain an institution and to staff it appropriately. But you'll also want to think about what [the museum's] mission is—what its purpose will be."
Holzman also said it will be important for Irsay to lean on the expertise of people in the field—particularly leaders who know the local market.
It will require "serious thinking and a public articulation and envisioning the mission of the organization," she said. "In the world of museums, there is … an understanding of the need for museums to do things to strengthen the communities they serve."
The Colts' Ward said venues like the Indiana State Museum and Eiteljorg Museum of American Indians and Western Art will be major inspirations for whatever form Irsay's proposal takes. The next step will be putting that vision down on paper.
"It has to be done the right way," Ward said. "Seriously, creatively, artistically and meaningfully."•
Please enable JavaScript to view this content.