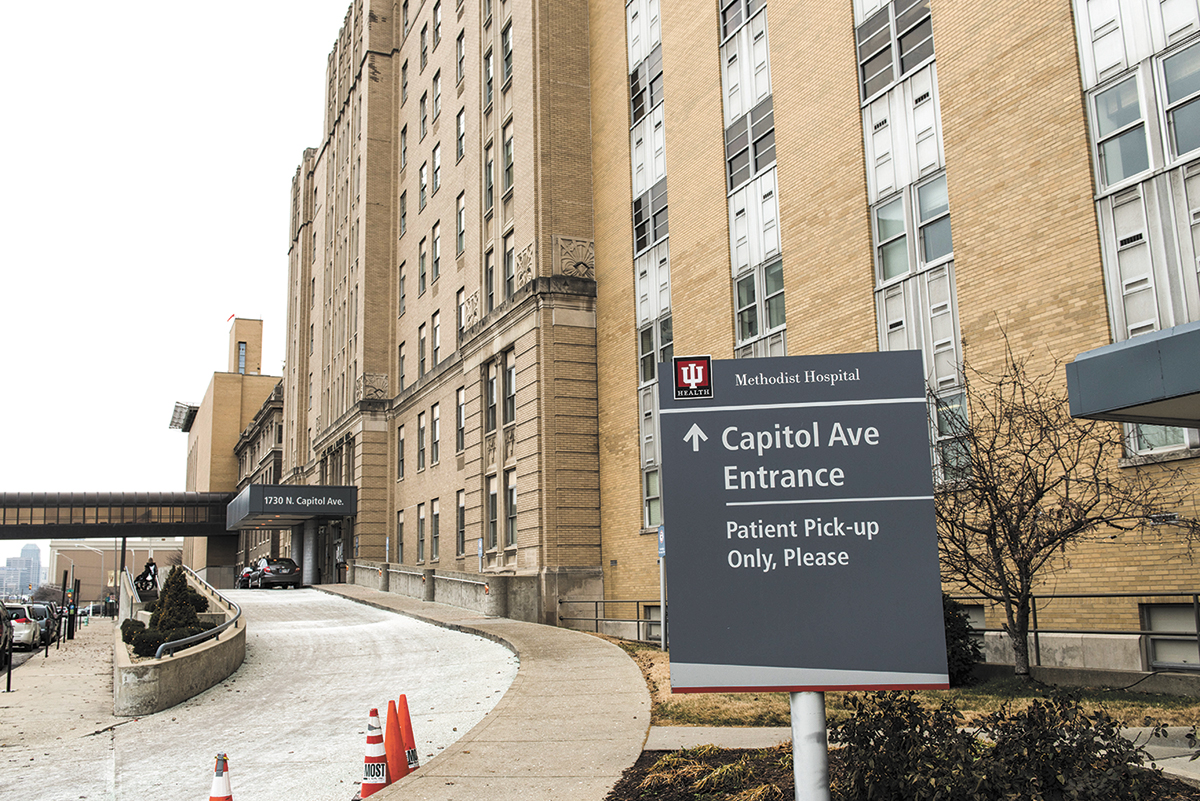 Indiana University Health saw operating income climb 20% to $503.1 million for the first nine months of this year as surgeries and emergency room visits rose sharply during the COVID-19 pandemic.
"A new variant in the pandemic and a rise in overall patient care needs put stress on IU Health's systems and caregivers as its hospitals operated close to capacity during the summer and into the fall," the hospital system said Thursday evening.
The results seem to show that the pandemic is continuing to push hospitals to the limit, as patients flock to emergency rooms and surgical suites for care.
The Indianapolis-based system said it continued to face "surging patient demand" as emergency room visits swelled by 17%, surgery cases increased 16% and patient discharges rose 8%. The increases are all comparisons to the first nine months of 2020.
IU Health is the largest hospital system in Indiana, with 16 hospitals and dozens of clinics and urgent care centers.
Total operating revenue climbed 12% for the first nine months to $5.7 billion, compared to the same period in 2020. But expenses rose too, by $538 million, or 11%, as the system spent more on supplies, drugs, and other purchases.
Salaries, wages and benefits climbed 9.8% to $2.8 billion as a result of nursing premium pay initiatives, contract and temporary help, and higher starting wages.
Although operating income rose 20% in the first nine months, IU Health pointed out that the prior year was negatively impacted by low surgical volumes and higher expenses during the early months of the pandemic. Compared to 2019, before the pandemic, operating income decreased by 1.7%.
"Due to the ongoing impacts of COVID-19, the pandemic is still negatively affecting the operating margins and financial results of Indiana University Health due to changes in the care model, patient behavior, variants of the virus, and market pressures influencing operating costs," the system said in its financial filing.
The number of available beds edged up 2% to 2,715. The bed occupancy rate rose to 67% from 61% a year ago.
Please enable JavaScript to view this content.