Name, image and likeness deals in college sports have evolved into a near-billion-dollar industry over the last 14 months.
While college athletes are now legally getting paid for the first time, the newness and ever-changingness of NIL has also led to a plethora of legal questions.
At Indiana University, those questions have led to opportunity — for both students in the classroom and on the playing fields.
Through a new initiative created by Indiana University Maurer School of Law's Center for Intellectual Property Research, law students are now working with IU Bloomington athletes to make sure they aren't at risk when they sign off on an agreement.
How we got here
In June 2021, the U.S. Supreme Court ruled the National Collegiate Athletic Association was violating federal antitrust laws by not allowing college athletes to receive certain education-related compensation.
By unanimously affirming the 9th Circuit Court of Appeals' opinion in NCAA, et al. v. Alston, et al., the justices opened the door for collegiate athletes to engage in NIL deals.
Responding to the court decision, the NCAA created an interim NIL policy, effective July 1, 2021, providing vague guidelines as to how universities and athletes should approach the business ventures while complying with existing association bylaws that explicitly prohibit "pay-for-play."
Reports from across the country have indicated some of the most popular athletes are making six-figures per year via NIL. Neither athletes nor their universities are required to publicly disclose NIL earnings.
According to a report by NIL company Opendorse, in the first 12 months since the Supreme Court ruling, the market for NIL reached $917 million.
With the NCAA mostly leaving it up to the colleges to police NIL activity, both state and federal leaders have attempted to address the new business ventures as concerns over illegal activity have grown.
As of March, at least 28 states had laws or executive orders in place regulating NIL, but Indiana is not among them. Some states, such as Alabama, have rescinded their laws to give their programs greater freedom.
Multiple congressional hearings on NIL have taken place, but neither the House nor Senate have gained enough votes to move proposed legislation as Democrats and Republicans have been at odds over regulations.
U.S. Sens. Tommy Tuberville, R-Alabama, and Joe Manchin, R-West Virginia, last month sent letters to several NCAA stakeholders looking for feedback after they announced they planned to introduce new NIL legislation. It's unclear when a bill by the senators will be introduced.
IU takes initiative
Indiana University had an NIL plan in place before the Supreme Court OK'd it.
In 2020, IU announced it was partnering with the company Opendorse to help students make NIL deals should the rules change. Through Opendorse's website/app, businesses and individuals can reach out to IU athletes and see their going rates for certain services.
Immediately after the Supreme Court decision dropped, IU released its own NIL policy as well as an announcement for the NIL directory. It also has multiple resources available to help educate their athletes on NIL.
In the early goings, IU announced a partnership with Opendorse Ready, which "provides student-athletes the opportunity to understand their name, image and likeness (NIL) rights and receive hands-on assistance from experts to maximize their value while on campus."
In 2022, the opportunities have continued to blossom.
Last month, IU and Opendorse announced the Indiana Hoosiers NIL marketplace was live, serving as a directory where you can view current and former IU athletes and see how much it costs to do business with them in a variety of ways.
Last week, the Student Athlete Advisory Committee within IU's Department of Intercollegiate Athletics held a mixer event with local business to both educate parties on NIL rules and connect them for possible deals.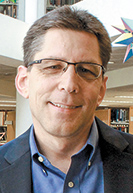 IU Maurer involvement
In a story published in the March 30 issue of Indiana Lawyer, Hoosier attorneys emphasized the importance that athletes seek legal advice with some of their NIL contracts.
IU Maurer's Intellectual Property Law Clinic is answering that call.
The clinic is pairing IU Maurer students with student-athletes at the Bloomington school to help them with their NIL deals, dubbing it the "Name, Image and Likeness Initiative."
Mark Janis, professor and director of the Center for Intellectual Property Research, said he and a former student first spoke last year about the potential for law schools to get involved in the NIL world.
"What immediately occurred to me was there might be an opportunity for law schools like ours to do pro bono representations of student athletes in their NIL deals," Janis said.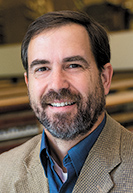 Janis said IU was positioned to do the NIL work for a few unique reasons: IU Maurer's intellectual property clinic is large and well-equipped for the job, IU is a Big Ten school with high-level athletics, and the university was "ahead of the curve" in anticipating NIL issues, among others.
The initiative will be available to more than 700 student-athletes at IU, with assistance provided on a first-come, first-served basis.
Thus far, the clinic — which launched at the end of August — has four IU Maurer students working on NIL deals with six student-athletes.
"… So far, it is mostly reviewing the contracts that are being proposed to the student-athletes," Norm Hedges, clinical law professor and director of the intellectual property clinic, said. "It's always interesting to see the intersection of the different areas of the law, and we already are running into labor law and some, you know, international issues when it comes to student-athletes who are not U.S. citizens."
IU has said it believes the partnership between the school's athletic department and law school could be the first of its kind in the country.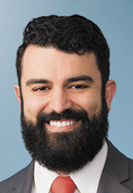 Janis said their understanding is that many of the very high-profile athletes already have their own representation for NIL deals, but some of the lesser-known athletes might not be able to afford the representation to review proposals.
"Our hope is that that's the gap that we'd like to fill," Janis said. "… You can imagine all these folks who, you know, might really have local or regional opportunities, but who aren't going to be making $100,000 of NIL money a year."
With the clinic's programs, Janis said the university reaches out to attorneys to work as adjunct instructors. For the NIL initiative, Abe Jentry Shanehsaz, an associate at Faegre Drinker Biddle & Reath, is that instructor.
Shanehsaz has worked with multiple schools and worked with clients making six-figure NIL deals. He said the work he's doing in the NIL space has been really collaborative so far, with athletes, universities and business working together to make sure the deals get done right.
Hedges said they are seeing a lot of interest in entertainment and sports law, adding that NIL could be an opportunity for students to get a taste for what that work is like. Right now, only 2L and 3L student can sign up for the NIL initiative, but Hedges said there are 1Ls "lining up at the door" wanting to do it.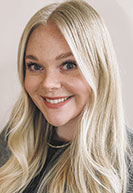 In the future, if it continues to expand, Janis said he could see the clinic helping athletes outside, not just on, IU's campus.
Lilly Huff, a 3L at Maurer who is working on the NIL initiative, said several areas of intellectual property law, as well as other legal areas, have been applicable to the work she's done so far.
"We love being able to help out fellow students," Huff said. "… Some of us in law school, you know, we're pretty similar in age to a lot of these student-athletes. … (We're) able to connect with them and help them out, while also gaining practical experience and building up our resumes and our knowledge of IP law as well as just general (other) issues that don't pertain to IP."•
Please enable JavaScript to view this content.