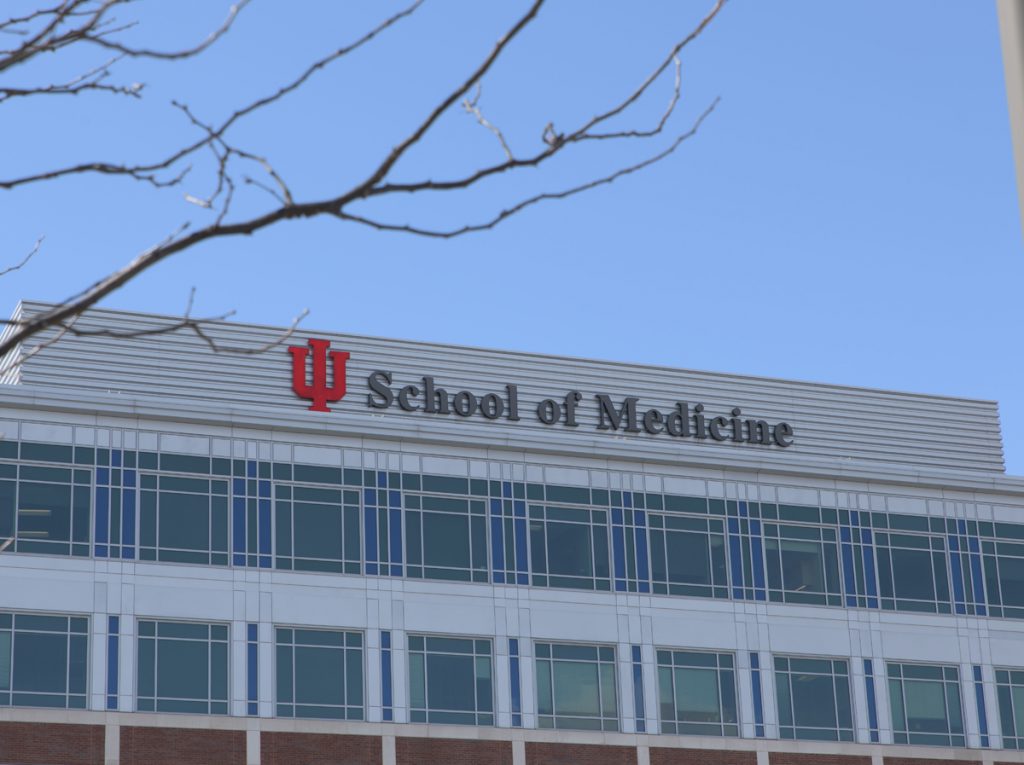 The Indiana University School of Medicine plans to leave its longtime home on the IUPUI campus and move about two miles north into a new $200 million building, helping create an "academic health campus" near Methodist Hospital.
The IU Board of Trustees recently approved a campus master plan for IUPUI that it says will "reposition" the medical school to West 16th Street, between North Senate and North Capitol avenues.
The move will coincide with a massive capital project that Indiana University Health is preparing to transform the 112-year-old Methodist Hospital campus and surrounding area.
The transformation, estimated to cost more than $1 billion when it was announced five years ago, is designed to turn a hodgepodge of aging facilities into a consolidated academic health campus. The move will bring together the medical school and research operations with Methodist Hospital, the state's largest hospital.
"Taken collectively, these changes affect IUPUI and IU Health in important and different ways," according to a 22-page executive briefing paper provided to IBJ.
It continues: "The update allows the institutions to re-examine facilities, consider shared resources, realign programmatic functions and redefine connectivity between the academic, research, and clinical platforms."
According to an artist's rendering, the new medical school building would be just south of 16th Street and west of Senate Avenue, on land now housing an IU Health medical office building.
Neither the IU School of Medicine nor IU Health would provide details about the new medical school building. Last year, IU President Michael McRobbie said the new campus would include a "major, new $200 million-plus facility for education and research programs of the School of Medicine."
Also moving to the 16th Street campus will be the Simon Cancer Center, a research center operated by Indiana University, which also houses medical clinics operated through a partnership with IU Health. That building will abut Capitol Avenue, just south of 16th Street.
The last major facility to move to the campus will be IU Health's University Hospital, a teaching hospital on the IUPUI campus. According to the new master plan, it will be in the same building as the new cancer center.
University Hospital opened in 1970 on the IUPUI campus. It spans 1.6 million square feet, compared to the larger Methodist Hospital, which is about 2.6 million square feet.
It's still unclear how Methodist Hospital will look when the project is done, or how much of the existing facilities will remain. IU Health executives have said the project will be a major public works project and would take five to seven years to complete.
Methodist Hospital opened in 1908, and some of the original wings remain on the sprawling campus. IU Health and IU School of Medicine officials say they plan to announce the project design in detail by the end of March.
The IUPUI briefing paper did not say when the medical school move would happen, but it appears they expect a lengthy process.
"The migration portions of the School of Medicine and patient care programs will require coordinated planning and resource sharing between IU and IU Health," the paper said. "As a result, it will demand solutions to maintain optimum strategic alignment and functional adjacencies between research, health sciences education, and patient care facilities."
Please enable JavaScript to view this content.