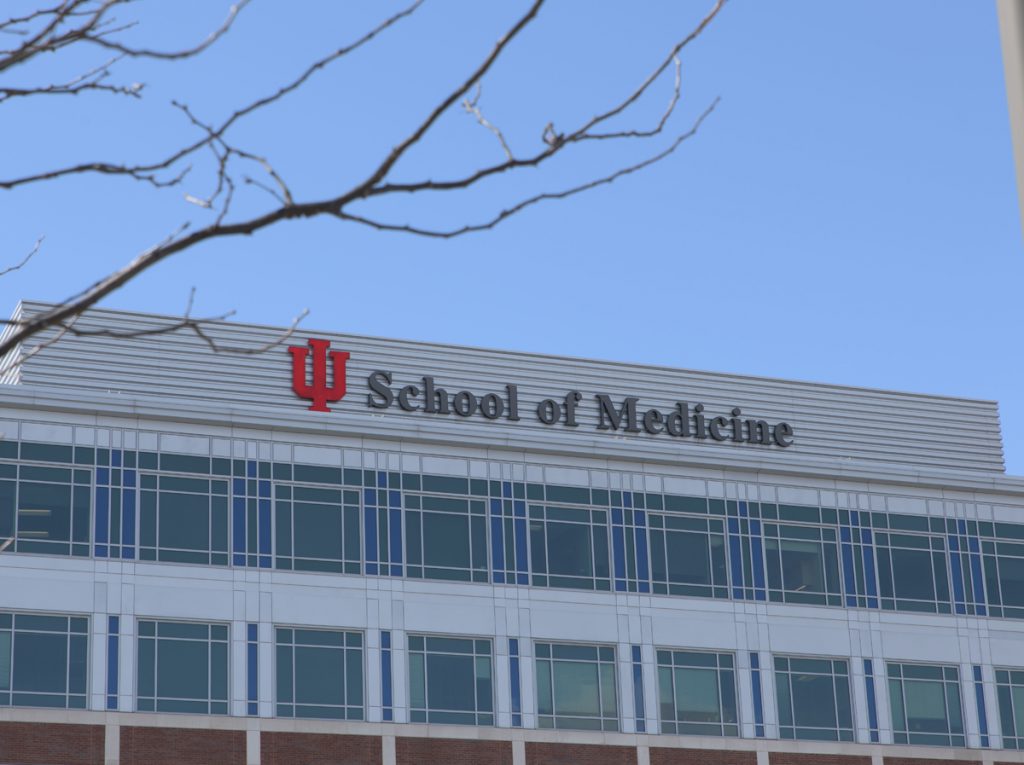 As the race to develop a vaccine for COVID-19 picks up steam, the Indiana University School of Medicine has been selected as one of 81 sites in the country to test an experimental vaccine on patients.
The medical school said Thursday morning it will enroll up to 1,500 volunteers within eight weeks to participate in a late-stage clinical trial for a vaccine being developed by British drugmaker AstraZeneca in partnership with Oxford University.
The trials will be conducted at IU Health University Hospital, the only site in Indiana for the study. Across the United States, researchers plan to enroll a total of 30,000 participants for this study.
AstraZeneca has said it wants to manufacture tens of millions of doses by the end of this year of the vaccine, known as AZD1222. But before it can deliver the doses to doctors and clinics, it must first complete trials to see if the vaccine is safe and effective, and get approval from the U.S. Food and Drug Administration.
AZD1222 is one of only four vaccines in late-stage testing for the prevention of COVID-19 in the United States.
The IU School of Medicine said people across Indiana are invited to participate in the trials, but volunteers will need to travel to Indianapolis to receive two doses of the vaccine or placebo, as well as attend follow-up visits. Volunteers will be compensated for their time and participation.
Volunteer participants must be over age 18 and must not have had a positive COVID-19 diagnosis, but must be at increased risk for contracting COVID-19, such as working in a school, store, warehouse or health care system, the medical school said. Those interested in participating in the study can sign up to receive updates by joining the All IN for Health volunteer registry.
"We have an ambitious goal, given the magnitude and scope of this study," Dr. Tatiana Foroud, associate dean for research affairs at the IU School of Medicine, said in a written statement. "While many of the clinical trials we conduct typically enroll a fraction of what we are expecting in this case, we have the infrastructure in place to successfully complete our segment of the study, adding valuable insight about the potential for a vaccine's efficacy among people in Indiana."
The volunteer participants selected will be a representative sample of the population demographics of Indianapolis.
"Our research team has developed thoughtful partnerships through the years with minority groups across Indianapolis, which we plan to engage as we begin the enrollment process," Dr. Cynthia Brown, who will lead the trials, said in a written statement. "Nearly 40 percent of the city's population is made up of Black, Hispanic or Asian people, and we know how important it is to include participants from as many backgrounds as possible as we work to determine the best preventative treatment for this terrible pandemic."
A team of scientists at Oxford University in England started developing AZD1222 in January. Results from early-stage tests show the vaccine produces both T cells and antibodies, which combine for a strong immune response. Researchers say the strongest immune responses have been seen in participants who received two doses of the vaccine.
Please enable JavaScript to view this content.