Indiana's voter turnout is low. What can the Secretary of State's Office do to increase it?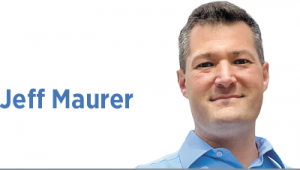 In 1773, Benjamin Franklin wrote to his youngest sister, "If you make yourself a sheep, the wolves will eat you." Today, your vote is your power. So why do so many of us voluntarily become sheep by not voting?
As Americans, we love choices and a good, fair competition. Our elections don't provide either.
Imagine a restaurant that serves only one item, which you hate. How often would you eat there? Instead, imagine a restaurant with many choices, and good quality and low prices because of competition. Most of us would prefer to eat there.
Elections work the same way: Our ballots need a bigger menu with more candidates and more parties.
Our elections are so bad that many candidates run unopposed, and some even refuse to appear in public debates. If candidates won't answer to you in a debate, they won't answer to you in office.
Republicans and Democrats wrote all our election and campaign finance laws. To no surprise, there's one set of ballot-access rules for them and one set of rules for everyone else. By design, it's prohibitively difficult to organize causes and candidates into political parties because that creates competition for the two parties that wrote the laws.
This unfairness creates distrust and predictable, uncompetitive results. Why go see an unfair ballgame in which one team is certain to win?
However, with transparency and accountability measures like receipts and audits, we'll all have greater trust in the results. Our elections will finally feel like a fair game.
We should all walk into the voting booth thinking that each race is perfectly tied, and we're about to cast the deciding vote.
Your vote matters. The only wasted vote is the one you cast for more of the same problems. And if you don't vote, you can't complain.
To start, check your voter registration and research all the candidates on your ballot at IndianaVoters.com. Take your children with you to vote and let them see the process.
You can also volunteer to work at the polls or work for an issue that matters to you by volunteering for a candidate, campaign or cause.
As Americans, our mission statement is in the first words of the Constitution: "to form a more perfect union."
We can always do more and be better. But forming a more perfect union requires action.
And that starts with your vote on Nov. 8.
Let's get to work.•
__________
Maurer is the Libertarian candidatefor secretary of state. Send commentsto ibjedit@ibj.com.

Click here for more Forefront columns.
Please enable JavaScript to view this content.