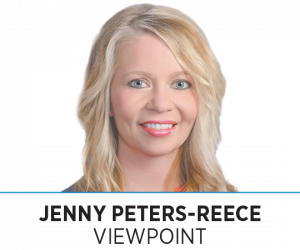 Residents and visitors in Brownsburg might notice new signs in three of the town's parks. Standing next to playgrounds, the broad brown boards feature colorful squares with letters and numbers next to icons for words like "swing," "friends," "thirsty" and more.
The signs are straightforward, but, for a child with autism or other developmental disabilities, they can transform the experience of going to the playground, alleviating the frustration of not being understood and eliminating the anxiety of being unable to express wants and needs.
They also can show us all the kinds of accommodations public facilities should embrace to meet the needs of children and adults with autism or other developmental disabilities.
We have a precedent. Even before the Americans with Disabilities Act passed in 1990, public facilities such as sports arenas, theaters and office buildings made accommodations for people with physical disabilities by adding ramps alongside stairways, widening doorways, putting Braille lettering in elevators and providing sign language interpreters. Since then, we've become accustomed to these and other accommodations as reasonable ways to make public facilities more accessible. And we can't argue with the result: A large segment of our society gained access to services, experiences and more that once were out of reach.
In recent years, we have seen area organizations and attractions extend such considerations to people with autism and other developmental disabilities. For example, virtually all of Indianapolis' sports arenas and teams provide some sort of accommodations, from special days or nights that feature lower-volume PA systems and more consistent lighting to "sensory bags" that include headphones, weighted blankets, fidgets and more. (Four facilities also include "sensory walls" created in conjunction with Damar Services, with a variety of textured surfaces, bright colors and sound-producing gadgets that allow individuals with autism to engage their need for sensory stimulation.)
In addition, some area restaurants offer picture menus that allow nonverbal guests to point to pictures of the food they want, and a few movie theaters offer screenings in which the lights are up, and singing and dancing along with a movie is encouraged.
Even as we appreciate such progress, we also see ongoing challenges. In some places, the accommodations seem simply to be a way to "check a box" and be able to say accommodations have been made. In other cases, the accommodations might be well-intentioned but poorly deployed. As a result, a parent with a child in the throes of sensory overload might be a 10-minute walk from the designated quiet room, or the "sensory kit" might not have adequate materials.
Most notably, perhaps, accommodations for people with autism and other developmental disabilities continue to be seen as "nice to have" features as opposed to "must haves," and we are inclined as a community to praise those attractions, sports facilities and other public venues that do welcome people with autism and developmental disabilities rather than criticize those that fail to.
It's time for that to change. Public venues have an obligation to make their spaces truly public. Much as they have done for people with physical disabilities, they need to learn about, acquire and effectively deploy accommodations that will allow children and adults with autism and other developmental disabilities to enjoy full access. And they need to help us create a community in which accommodations like the ones in Brownsburg parks won't be considered extraordinary but, instead, will be as commonplace as sidewalk ramps and Braille elevator buttons.•
__________
Peters-Reece is chief strategy officer of Damar Services.
Please enable JavaScript to view this content.