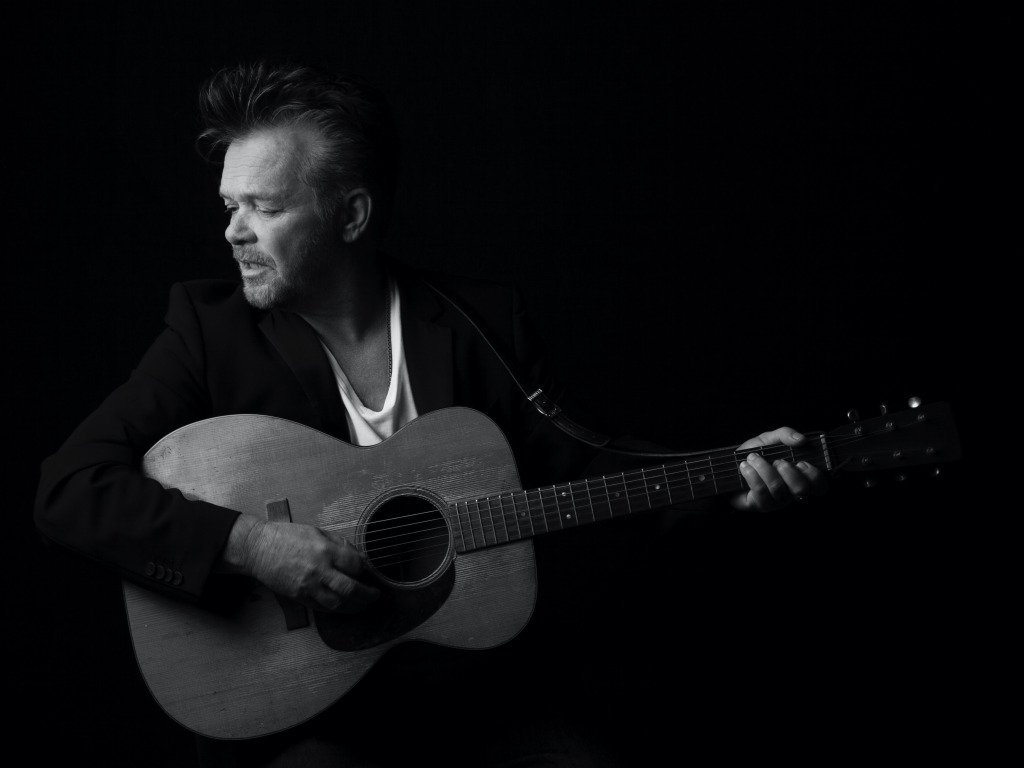 Indiana University's Bloomington campus is expected to become a significant destination for John Mellencamp fans, thanks to Friday's announcements that the Rock and Roll Hall of Famer is donating his archives to the school and that a sculpture honoring the "Pink Houses" singer is planned on campus.
News of the donation of documents, photographs, instruments and other memorabilia arrived as part of Friday's "Mellencamp Symposium" devoted to scholar-led sessions and a conversation between Mellencamp and Rolling Stone journalist Anthony DeCurtis at IU's Franklin Hall.
"John's impact on music and American culture is immense," Indiana University President Pamela Whitten said in prepared remarks. "On behalf of Hoosiers everywhere, I am exceptionally proud of John's lifelong association with IU and deeply grateful to him for selecting the university as the permanent home for his archives."
Whitten said the collection of items donated by the Farm Aid co-founder will be a resource for arts scholars and a source of inspiration for students
Mellencamp is the latest rock star to preserve his work in an academic setting. The University of Tulsa in Oklahoma acquired the Bob Dylan Archive in 2016. Monmouth University in New Jersey launched its Bruce Springsteen Archives and Center for American Music in 2017.
A sculpture honoring Mellencamp's artistic legacy is planned near the Fine Arts Plaza on campus, Whitten said. Donors—including John and Michelle Vickery, Randy Hoffman and Allen Grubman—will finance the sculpture. Hoffman manages Mellencamp's career, and Grubman is his attorney.
The campus is home to previously installed sculptures that depict songwriter Hoagy Carmichael and journalist Ernie Pyle.
Also announced Friday: an exhibition of Mellencamp's visual artwork during the 2023-24 academic year at the Sidney and Lois Eskenazi Museum of Art at Indiana University.
Mellencamp, 71, launched a concert tour to promote 2022 album "Strictly a One-Eyed Jack" Feb. 5 at IU Auditorium. The tour will resume March 11 in Portland, Oregon.
After growing up in Seymour, Indiana, Mellencamp found mainstream success during the 1980s when a four-album streak of "American Fool," "Uh-Huh," "Scarecrow" and "The Lonesome Jubilee" sold more than 16 million copies.
In 1996, Mellencamp donated $1.5 million to Indiana University toward the construction of an indoor sports practice facility. The John Mellencamp Pavilion is used by the school's football, soccer, baseball, softball and golf teams.
In 2000, he delivered the spring commencement address at IU and received an honorary doctorate in musical arts.
Please enable JavaScript to view this content.