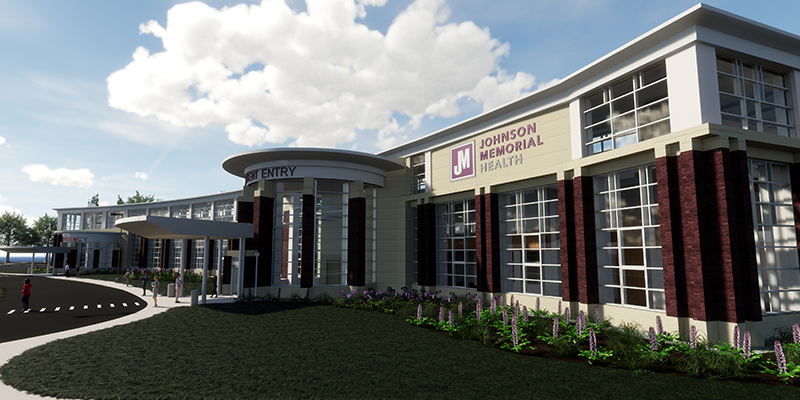 Johnson Memorial Health announced Wednesday morning it is joining forces with the Mayo Clinic to get access to a wider array of outside medical expertise.
The Franklin-based health system said it will become part of the Mayo Clinic Care Network, an operation that allows small, independent hospitals to tap into the giant health organization's vast system of specialists and researchers to help solve medical problems.
"We are honored to enter into this collaborative relationship with Mayo Clinic," Dr. David Dunkle, president and CEO of Johnson Memorial Health, said in written comments. "Our providers will be able to consult directly with the world's leading medical experts, enhancing the outstanding care we already provide to the people of Johnson County."
The county-owned system operates Johnson Memorial Hospital as well are numerous primary care and immediate care centers, labs and imaging services.
The announcement comes about two months after two other suburban hospital systems in central Indiana, Hancock Health and Hendricks Regional Health, said they had joined the Mayo Clinic Care Network.
Joining the network is a sign that suburban hospitals in central Indiana want to remain independent, even as the larger health systems here continue to expand into their back yards.
Through the network, providers at Johnson Memorial will be able to contact Mayo Clinic specialists to review and discuss complex cases. The county-owned system will also have access to Mayo's database of clinical information on hundreds of medical conditions, with treatment recommendations.
The Mayo Clinic, based in Rochester, Minnesota, is one of the largest and highest-ranked medical systems in the country.
Created in 2011, the Mayo Clinic Care Network has more than 45 member organizations across the U.S., and in Asia, India, Mexico, and the Middle East.
Please enable JavaScript to view this content.