As state lawmakers consider increasing public health funding, is now the time to increase the state's cigarette tax?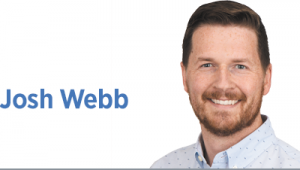 In 2022, Hoosiers struggled with record price increases across the economy. Inflation strained many people's household budgets to their breaking point at the grocery store, at the pump and when paying monthly utility bills. Now, some are advocating for increases to the state's cigarette tax, threatening to further penalize those who can least afford it and hurt Hoosier businesses for good measure.
Currently, Indiana's region-low tax rate of 99.5 cents per pack gives Hoosier businesses a price advantage over their out-of-state competitors. This advantage will be lost and potentially even reversed should tax-hike advocates get their way. Consumers who live close to a state line could easily buy their cigarettes at a cheaper price out of state, depriving Hoosier businesses and our state of revenue while doing nothing to lower overall smoking rates.
Hoosier cigar-shop owners know full well the consequences of burdensome state tax rates as compared to their out-of-state competition. As neighboring states like Michigan and Ohio have put caps on their premium cigar tax rates, Indiana's lack of a cap has pushed more and more Hoosier cigar smokers to make a drive across state lines and spend their money elsewhere.
There is nothing wrong with advocating for healthier lifestyle choices, including for people to stop smoking cigarettes, to eat healthy and to get regular exercise. However, when advocates seek to use the coercive power of government to force the choices they prefer, we should all be wary. It can be easy for advocates and politicians to cherry-pick unpopular groups and target them with punitive tax increases. With over 80% of Hoosiers being nonsmokers, pushing for tax increases on smokers is no profile in political courage.
The problem is, this nanny-state, tax-hiking mentality is its own unhealthy addiction, and it won't stop with cigarettes. Many legal products in America today, from bacon cheeseburgers to candy bars and sodas, can be deemed unhealthy. Give the tax hikers the greenlight to increase taxes on the things you don't like, and rest assured they will soon come for the things you do. These regressive tax increases will disproportionately harm lower-income Hoosiers who can least afford the increased cost on yet another product they consume.
Indiana's leaders should be focused on making Indiana a freer, fairer and more prosperous place to live, work and build your own American dream. Rather than punishing the most financially vulnerable who happen to be in an unpopular category, Indiana should lower taxes across the board for all by flattening and simplifying our tax code.
When guided by fiscal responsibility, personal freedom and bottom-up solutions to societal questions rather than top-down government control, our state can better realize its full potential and deliver results for all Hoosiers.•
____________
Webb is state director for Americans for Prosperity-Indiana. Send comments to ibjedit@ibj.com.

Click here for more Forefront columns.
Please enable JavaScript to view this content.