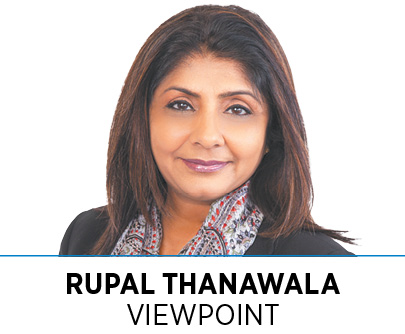 Eighty-seven countries have or had a woman as head of state, including many developed countries. Growing up in India, I thought this was normal. India and its neighboring countries, Sri Lanka, Pakistan, Bangladesh and China, have all had a woman in a position of power. I vividly remember my elementary school art project for Independence Day—a girl is hoisting the flag within view of India's capitol. I knew it was possible and would dream of being that girl. I believe Vice President-elect Kamala Harris had the same dream and got it from her Indian mother, who told her it is possible. Now she is showing millions of brown and Black girls that the dream can come true.
After 244 years, the United States joins the list of countries with a woman in or near its top job. One can wonder why it took so long for America to crack the code, but Harris has done it, becoming the first woman and the first Black Asian American to be elected vice president.
This isn't as much a shift in political dynamics as it is a step toward gender and racial equality.
This historical moment is also a story of the American Dream. Like Kamala's parents, 90 million immigrants, including 4 million Indians, came here to realize the American Dream. It's a stereotype, but also true, that first-generation Indians tend to work hard, focus on family and provide the best education to their children. They have seldom run for political positions.
According to Pew Research in 2015, of Indian Americans aged 25 and older, 72% had obtained a bachelor's degree and 40% had received a postgraduate degree. It is very encouraging to see second-generation Indians actively involved in politics today.
I see encouraging signs for our future among local Asian American girls. Eleven-year-old Inaya Shaid of Carmel volunteered in this election by mailing postcards and putting yard signs in her neighborhood. She insisted that her grandparents vote early and canceled all of her extracurricular activities on the day of the election to follow the results. She exemplifies hope and change.
As much as I am excited about the victory of Kamala Harris and many other minority candidates (both Republicans and Democrats) in this election, I would like to see a cultural change in our country.
Let us make sure that it is not a token representation and that we keep electing qualified candidates, regardless of their diverse backgrounds. Kamala has given us hope as the first woman and first woman of color to be elected vice president, but she should not be the last one.
Let us be mindful of our unconscious bias. We hold minority leaders in business and politics to much higher standards—and they have to prove all the time that they deserved the position.
Let us remind ourselves that regardless of their diverse backgrounds, they are Americans. Like their predecessors, they will take an oath to protect the constitution of our great nation.
As much as this election is an opportunity to celebrate an Indian woman's victory, it is also a catalytic moment to embrace change for future generations.•
__________
Thanawala is managing partner of Trident Systems and president of Asian American Alliance Inc.
Please enable JavaScript to view this content.