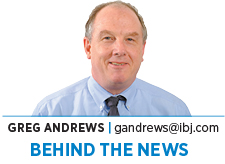 Auto auction giant KAR Global's $25 million acquisition of a Florida-based locksmithing company has blown up in spectacular fashion, a meltdown it blames squarely on the man who founded the business and until April served as its CEO.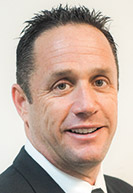 KAR says High Tech Locksmiths' founder, Jay Wiener, undermined KAR on numerous fronts—including by sowing employee discord, recruiting employees to join competing companies and financially backing those firms.
Further, "millions of dollars in inventory went missing during Wiener's tenure," according to a lawsuit Carmel-based KAR filed in federal court in June, two months after dismissing him.
Wiener, who sold High Tech Locksmiths to KAR in December 2013, turned rogue after receiving the final payment under the purchase agreement in early 2018, according to the suit.
That August, the suit says, Wiener held a "secret meeting" with senior High Tech Locksmiths executives in Texas to discuss the company's future.
"Wiener began the meeting by asking HTL employees if they should try to 'save' the company or 'burn it down,'" the suit alleges.
"At the meeting, Wiener told those HTL employees that, if they wanted to compete with HTL, he would support and fund those efforts."
In an interview with IBJ and a separate lawsuit filed against KAR in September, Wiener denied wrongdoing and painted an entirely different picture of what led to the falling-out.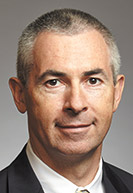 He placed the blame squarely at the feet of David Vignes, a longtime KAR executive he alleged wouldn't stop meddling.
"After the buyout, Vignes, as Mr. Wiener's supervisor, began destroying and dismantling everything that Mr. Wiener had built over the years," the suit alleged. "Mr. Wiener was forced to helplessly watch as HTL … hemorrhaged money, clients and loyal employees."
In the suit, Wiener, 55, casts himself as a model entrepreneur who moved to Miami after serving as a paratrooper in the Israeli army from 1982 to 1987.
He founded High Tech Locksmiths as a storefront business in 1992, expanding it into a multimillion-dollar enterprise.
The firm grew to 230 employees, with service across most of the United States. It specializes in scenarios where no key or remote could be located. Its fleet of 170 vans contained the hardware and software to generate a working key on location.
Earnings hit
KAR—which has 15,000 employees and racked up $2.44 billion in revenue in 2018—collects fees from buyers and sellers at auctions, as well as from a host of ancillary services, such as transportation, reconditioning and locksmithing.
Despite KAR's substantial size, High Tech Locksmiths' problems put a noticeable dent in second-quarter earnings. The company said it recorded a $5.4 million inventory loss in the quarter, leaving it with profit of $56 million.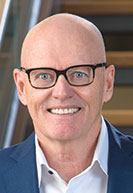 In a conference call with analysts on Nov. 6, KAR CEO Jim Hallett said the company might be able to recover all or a portion of its High Tech Locksmiths losses from insurance coverage, perhaps even before the end of the year.
On the same call, Chief Financial Officer Eric Loughmiller acknowledged that no similarly quick resolution appeared to be in the offing for the litigation.
Indeed, in his lawsuit, Wiener gave no ground. He denied providing "any monetary investment or competitive assistance" to former employees, and he said there was nothing secret about the Texas meeting KAR described as covert.
He said the reason High Tech Locksmiths' employees left in droves was not nefarious. It was because they viewed the company as a "sinking ship" under Vignes.
In his interview with IBJ, Wiener denied misappropriating any property and called KAR's assertion that it had suffered $5.4 million in inventory losses "absurd." He speculated that KAR was rolling unrelated losses into that number in an effort to give the business a fresh start.
Wiener also denied allegations he acted against High Tech Locksmiths' interests by outsourcing a substantial amount of its work to competing locksmiths and leasing five of its fully equipped vans to Steelers Keys, a rival firm launched by a former High Tech Locksmiths employee.
He said he only outsourced when High Tech Locksmiths lacked the capacity to do the work itself or would not have been eligible to do so, such as when the client was a competing auto auction company. And he said he leased the vans because his company had excess capacity—an arrangement he contends KAR approved.
"I built that company, and I continued to build it for KAR. I never had a year of losses," said Wiener, who denied doing anything to undermine High Tech Locksmiths.
KAR calls the description of events in Wiener's suit "meritless" and said it will vigorously pursue its claims.
It is suing Wiener, along with several former employees and Steelers Keys—alleging breach of contract, breach of fiduciary duty, tortious interference and other counts.
Steelers and the former employees, in a separate suit against KAR, argue that KAR is trying to enforce unlawfully broad non-compete language in employment agreements "to restrain legitimate competition."
Financial woes
In his suit, Wiener says that after KAR bought his company, it initially stayed on stride, generating $209 million in revenue and $66 million in operating earnings from 2014 through 2016.
However, Vignes was increasingly hands-on, according to the suit, "fueled by his massive ego" and resentment of Wiener's prior successes and popularity among employees, the suit alleges.
"Eventually, in late 2016, when it came time to renew HTL's biggest account, Vignes hijacked the business meeting and took the lead on what was historically Mr. Wiener's sales pitch. HTL lost the account after 10 consecutive years, and the financial troubles for the company spiraled downward from there," the suit alleges.
According to the suit, revenue fell from $85 million in 2016 to $55 million in 2017 to $49 million in 2018.
"As a result of such poor financial performance, Vignes faced tremendous pressure from the company and the financial community," the suit says.
"In an effort to shift focus from himself to Mr. Wiener, Vignes began smearing Mr. Wiener and using him as the scapegoat for the company's poor performance."
KAR declined to make Vignes, 57, available for an interview.
Vignes, a former lieutenant in France's Air Force who spent 15 years at The Walt Disney Co. earlier in his career, has been with KAR since 2007. He serves as president of remarketing services, the division overseeing KAR's ancillary businesses.•
Please enable JavaScript to view this content.