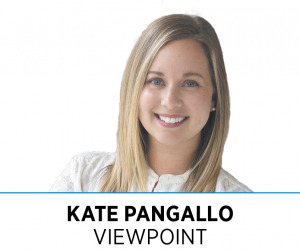 Before the pandemic, candidates sought out companies. Today, the hiring and talent landscape looks vastly different. It's time to adapt.
Companies that want to hire and retain their workforce must reconsider what constitutes a qualified candidate. The next generation of professionals brings untraditional and yet invaluable experiences, skill sets and perspectives to the companies that are willing to think about talent attraction differently.
In March 2020, most college students were thinking about one thing: spring break. Those students, along with most of the world, quickly realized that COVID-19 was going to become a disruption at a global level. Students were forced into isolation and online learning and, in many cases, found themselves unable to go to work and earn enough wages to cover their cost of living.
These impressionable young adults, who were still in transition from post-secondary education to the workforce pipeline, quite literally lived the textbook on change management. The skills they picked up and exercised throughout the pandemic are not necessarily ones that are readily identifiable on their resume. However, if you ask the right questions to identify how they managed change, time management, sudden pivots and new ways of learning, you will see the benefits and impact they can have on your workplace and be ahead of the curve in filling your critical roles.
Perhaps at the top of that list is their adaptability. At the height of the pandemic, all students—regardless of age, learning style, major and more—were forced into a virtual environment. The ability to leverage technology, not only for the purposes of working and learning but to connect and build meaningful relationships, comes to young people with ease. Through the use of social media, websites and blogs, and various video-sharing platforms, this generation has created wealth, mobilized communities and activated large audiences behind various initiatives and causes. But the next generation doesn't just provide opportunities for corporations, it has the power to shift the culture.
The next generation has the experience, knowledge and skill set to come alongside some of your more seasoned employees and usher in new ways of doing things. This approach to knowledge-sharing and innovation has power to create more collaborative, more enjoyable and more successful company cultures—and we all know company culture is directly linked to profitability.
Ultimately, the key indicator of whether companies are really trying to hire a workforce that will propel them into tomorrow comes down to one thing: trust. Trust is critical in a time where remote work reigns, employees are being onboarded from workspaces at home, and relationships must be built virtually. Companies that are unwilling to embrace innovation in their business practices—and those with old-school hiring qualifications and processes—will likely be the models we see start to fade out and lose revenue over time. However, companies willing to evolve their approaches, embrace innovation and lead with trust have limitless potential to grow.
The time is ripe for innovation in how companies approach, onboard and cultivate the next generation of leaders. It's my hypothesis that those who act early and from a place of innovation will be the ones dominating their industries in the years to come.•
__________
Pangallo is director of talent partnerships at Indy Chamber.
Please enable JavaScript to view this content.