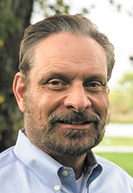 Age: 63
Hometown: Redkey
Residence: Zionsville
Family: wife, Karen; three adult sons; four grandchildren
Education: bachelor's from U.S. Military Academy at West Point; master's from Oakland City University and from U.S. Army War College
Political experience: none
Career: U.S. Army veteran; former executive director of the National Commission on Military, National and Public Service; former commissioner of the Indiana Bureau of Motor Vehicles; former chief of staff for the Indiana Department of Environmental Management
Why he's running: When I finished my work for the National Commission on Military, National and Public Service, I believed my next move could be working for a congressional office. Then U.S. Rep. Susan Brooks announced her retirement. I had people encouraging me to run, and my wife supported the idea.
Top priority: defense-related issues and veterans
What he's streaming: He's reading more than watching TV. Latest book was "The Price We Pay: What Broke American Health Care—and How to Fix It" by Marty Makary
Q&A
What do you think needs to be done to improve access to and the affordability of  health care?
I think some of the solutions could be making it more market-focused and patient-focused. We need more transparency in pricing. If I go get my car repaired, they can tell me the cost in advance. You can't do that in the hospital. We gotta ask the tough questions and get down to that. Everyone is convinced the problem is not them.
What should be done to address the massive amount of student debt in this country and make college more affordable?
We've made it too easy for people to build up this debt. We need to have more options for lower-income students and have some accountability. Mitch Daniels is doing a great job at Purdue; they've found creative ways to do things.
Free education is not the solution, though. The federal government has trillions in unfunded liabilities—how are you going to add free college on top of that? We also need to look at vocational options. There are not enough plumbers in the world.
What is your position on trade and tariffs?
The bottom line is, a free market and open trade are critical to a vibrant economy. We need fair and enforceable trade agreements that don't include tariffs and don't limit access to foreign markets. Tariffs should rarely, if ever, be used and then only to deal with bad actors. The reality is, China has a bad track record of not following agreements. In a truly free open-trade scenario, I believe the
U.S. wins.
What should be done to address climate change?
It's not only the U.S., so cutting emissions to zero in the U.S. wouldn't completely solve the problem. We can't afford the burden of having to make all the effort. … In the Paris Agreement, everyone kind of got their own rules and the U.S. was bearing an unfair burden. I think we should use free-market solutions. In the end, it will be much better than strangling businesses with unreasonable regulations.
Army vet, former state official feels compelled to serve
Kent Abernathy has several times in his life felt the need to serve his country. Running for Congress is just the latest example.
When he talked to his wife, Karen, about possibly launching a campaign, she told him, "You know what you gotta do." That was her same response when he debated returning to active duty military after the Iraq War started in 2003.
"Be careful with those words—that gets you into a lot of trouble," Abernathy told her.
Abernathy spent a total of 30 years in the military, but it wasn't originally his plan to make it a career.
After graduating from the U.S. Military Academy at West Point in 1979, he spent seven years on active duty and went to school to fly helicopters for the Army. When he left the military, he ended up in banking in New York City. He spent six years there before returning to Indiana.
During his 15 years in the banking industry, he worked for companies like JPMorgan Chase Bank and PNC Financial Services Group.
In 2003, with the supportive advice from his wife, he volunteered to return to the Army and spent time working at the Pentagon, then spent a year in Baghdad before retiring again in 2010.
"It was just the right thing to do," Abernathy said. "I just felt compelled to continue to serve."
During his time in Iraq in 2006, he met then-Indiana Gov. Mitch Daniels. Abernathy told Daniels he was interested in working in state government, but the timing had never been right.
"He said, 'Great, come see me when you're done with all this,'" Abernathy said.
Abernathy got sidetracked with another job at the Pentagon after returning from Iraq, but stayed in contact with the Daniels administration. In 2010, he was hired as chief of staff for the Indiana Department of Environmental Management.
He continued working in Gov. Mike Pence's administration, and in 2015 was tapped to lead the troubled Bureau of Motor Vehicles, which had racked up more than $60 million in overcharged fees since 2013.
Abernathy was called in to clean up the mess. He made internal changes, updated the agency's technology systems, and oversaw the streamlining of the fee schedule.
"It was a lot of work, but it was a lot of fun," Abernathy said.
He left that job in 2017 and served as executive director of the National Commission on Military, National and Public Service, which was created as a temporary organization by Congress to review the military selective service system and find ways to increase participation in the military and other public service jobs.
Abernathy said when that ended last year, he reached out to U.S. Rep. Susan Brooks and U.S. Sens. Todd Young and Mike Braun, because he believed he could be helpful in a congressional office.
Then, Brooks announced her retirement, and he had people calling to tell him to run for the seat. So, he felt compelled to serve again.•
Please enable JavaScript to view this content.