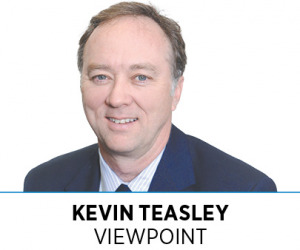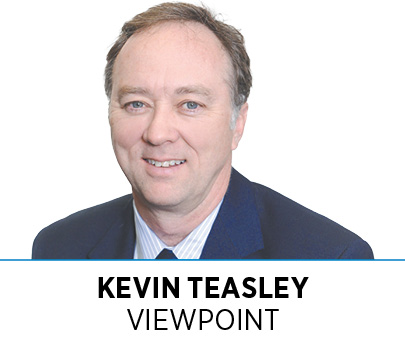 Today, Indianapolis is the center of attention in the state when it comes to education policy and the future of Indiana. Indianapolis Public Schools is proposing a bond of $440 million in May, and over at the Statehouse, legislators are talking education savings accounts, vouchers and support for charter schools.
These efforts are related but are being treated separately. They shouldn't be.
The last time IPS asked the public to approve bonds was in 2018. Since that $220 million bond's approval, IPS has lost 23.5% of its enrollment, and its graduation rate declined by 2.6 percentage points.
According to the Indiana Department of Education, 47,944 students live within IPS borders. IPS serves only 44% of these students, with 56% (or 26,684 students) choosing to attend public schools outside the district, private schools or charter schools within the district.
Will more money help IPS gain back market share? How? That is the really hard conversation we need to have.
Before starting that hard conversation, ask yourself what impact new state policies will have on IPS enrollment. Last year, about 5,000 students used their public-school-choice powers to leave IPS and attend another local district. And another 5,000 students used vouchers to attend private schools in the area. The lion's share of those who left IPS chose charter schools.
Now, state legislators are considering education savings accounts. That's more competition for everyone.
How can districts, not just IPS, continue to compete in a world where choices for parents are growing by leaps and bounds, and there is no end in sight? Gone are the old days in which parents were confined to a district unless they could afford to move or pay private-school tuition. Today, Indiana offers public-school choice across district lines, private-school vouchers, tax credits and charters, and education savings accounts are coming soon.
All these choices rightly take control away from a central district and place control in the hands of parents. Whether you agree with them or not, these policies are here, and they are growing in popularity.
As these policies and parental choices take root, we all need to have a long, hard conversation about the future role of a "district" school system. For example, there are 120 charter schools in the state serving nearly 50,000 students. Not one of these schools was created by a "district." But they exist, and collectively, they are bigger than the largest district in the state.
IPS took a giant step forward when it decided to start supporting "innovation" charter schools. It is time for the district to take another giant step and not only support these schools equally but to support the other non-innovative charter schools within the district equally as well. Families within the district have proven they trust these schools and want these schools.
With legislators pushing for more educational choices and funding students, not systems, districts would be well-advised to embrace these new options and figure out ways to support them, not oppose them.•
__________
Teasley is president of Indianapolis-based GEO Foundation.
Please enable JavaScript to view this content.