How can political debates be better?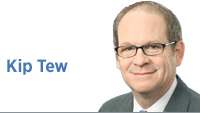 The first presidential debate of the 2020 season might be a distant memory by the time you read this, as Trump world seems to give us all about a 20-minute attention span before something else ridiculous and insane takes over. But harken back to that night, when Donald Trump's four-year reality show finally hit a ratings snag. It was as if CNN's long-running slugfest "Crossfire" (which mercifully was canceled) had metastasized.
Some pundits believe Trump's strategy was to sow chaos into the debate so as to turn people off and depress the vote even further. If that was his strategy, it was a dumb one. He is trailing in every poll and he needs undecideds to break his way.
Others believe he was trying to rattle Biden and not let him succeed in expressing any cogent thoughts. On that score, he succeeded—at least initially. But then Biden realized he was in a fist fight and decided to bring his fists.
He took a couple of hard shots at Trump and that actually seemed to steel him—and he got to the message he wanted to convey: "I, Joe Biden, will be a steady, rational leader. I will work to solve problems. I will lead by example. I will not coarsen the public sphere." And Biden was able to shut Trump out, look straight at the camera and talk about what he would do as president.
There were moments that were important and instructive. First, when Biden was talking about his son, Beau, Trump interrupted with a cruel and ridiculous, "Are you talking about Hunter?" One more reminder of what a shallow and cruel human Trump is. Beau died of brain cancer in 2015, the second child Biden has lost to tragedy. By bringing up Hunter, who has had tragedy strike him, Trump did more damage. Shame to an addict is a trigger. Biden responded as most loving parents would do by defending his son, who is fighting this disease.
Second, Trump told the Proud Boys to stand back and stand by. The Proud Boys is a violent, men-only white nationalist group that has been beating up protestors across the country.
Third was near the end, when Trump continued to question absentee voting. This disgusting and anti-democratic argument is employed only by despots.
Biden had moments as well. He called Trump a clown. He told Trump to "shut up, man." He could have been sharper in his arguments, especially early on.
So what can be done to improve the debates? The easiest answer is to give the moderator a button to kill mics. But while there is much hand-wringing about the debates being broken, I think they are a metaphor for our broken politics, our broken democracy.
And to me, the debate was illuminating—and I think it was to many Americans. The two people on stage that night showed themselves. It was ugly. It was not a sober discussion of differences. It was not high-level discourse. But it was a large window into our choice this election.
We don't need to change our debate structure. We need to change presidents. Cancel Trump's reality show. It has jumped the shark.•
__________
Tew is former chairman of the Barack Obama's Indiana campaign and the Indiana Democratic Party. He is a partner at Ice Miller. Send comments to ibjedit@ibj.com.

Click here for more Forefront columns.
Please enable JavaScript to view this content.