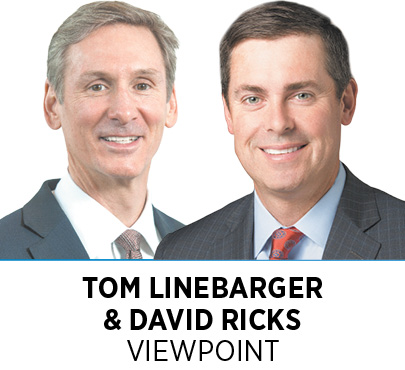 We are facing another outbreak of COVID-19, again pulling out our masks right at the time we had hoped to return to a sense of normalcy after a bleak 17 months. This outbreak is different, though, because it is now a pandemic of the unvaccinated.
Cases are rapidly increasing, especially in parts of the country where vaccination rates are lowest. In Indiana, we've doubled our case numbers from just a month ago, and we now have the third highest case numbers in the Midwest. Hospitalizations are up and, tragically, members of our community are still dying every day from COVID-19.
Unvaccinated people now account for almost all reported cases and deaths. Here in Indiana, the percentage of fully vaccinated people who are diagnosed with a breakthrough case of COVID-19 is less than 1%, and the breakthrough cases are even less likely to cause serious illness. These numbers show that our vaccines are working, even against the Delta variant.
Physicians across the country and in every part of medicine support vaccination. What is more, COVID-19 vaccines are the most widely administered and monitored vaccines in history, with more than 4 billion doses given to date around the world. The development of these vaccines was based on years of research on related viruses, so in many ways, the COVID-19 vaccines have been years in the making. Importantly, COVID-19 vaccines are safe and effective, with most people reporting either no or mild side effects (e.g., headaches, fever) after receiving their shots.
For us, deciding to get vaccinated was not just to protect ourselves from a potentially deadly disease, but also a public duty and a moral obligation to families, friends and coworkers. We believe that getting vaccinated is a patriotic act because the virus spreads so easily, and we can unknowingly share it with others in our community who could get seriously ill or die from it. COVID-19 uses unvaccinated people as hosts to infect others, especially those most in need of our protection: our children, parents and grandparents, and those with challenging health conditions. Being vaccinated dramatically reduces your risk of becoming a carrier and infecting others.
In no place is the public duty to protect our community clearer than in health care and educational institutions. Our hospitals are caring for the most vulnerable, and our schools are caring for our children. For these professionals to continue delivering the care and services we rely on, we need them to be vaccinated. These individuals are undoubtedly the heroes of this pandemic, caring for others in the most challenging of circumstances. Requiring health care workers and employees to be vaccinated may feel like an obligation but is needed for the health and safety of all.
We commend the decision of local health care and educational institutions requiring all their staff and students to be vaccinated. It's not easy to stand up in the face of opposition, particularly when facing other challenges. Doing the best for our communities requires perseverance in the face of adversity, and we support their decision. When we enter a health care or educational setting, we should be able to presume that we are safe from the spread of infection.
For the rest of us, it's up to us to engage in our civic duty to protect ourselves, our loved ones and our community. We must pull together as a community, as a state and as a nation to beat this disease.•
__________
Linebarger is chairman and CEO of Cummins Inc. Ricks is chairman and CEO of Eli Lilly and Co.
Please enable JavaScript to view this content.