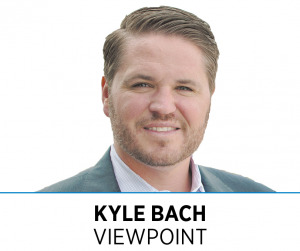 When you think of a good school, what do you picture? Great teachers? Robust curriculums? Perhaps you think of the school's location. In our state, according to multiple lists, including a 2022 Best School Districts list from Niche, the vast majority of the highest-rated schools in Indiana are peppered outside of I-465, beyond the Indianapolis city limits, and mostly north. Carmel, Zionsville, Fishers, Brownsburg and Avon school districts reliably rank at the top (each receiving an A+ overall score from Niche).
Great schools are not the only thing these cities and suburbs have in common. They're also home to the highest household incomes in the state (with the top three being Zionsville, Carmel and Fishers, according to the organization United States Zip Codes). It's no coincidence high incomes and well-performing schools go hand in hand. But when it comes to education, there's a way we can better share the wealth: housing.
There is a major lack of affordable housing in Indiana. According to 2021 Prosperity Indiana data, there are only 37 affordable and available rental homes for every 100 households with extremely low incomes (those with incomes at or below the poverty level or 30% of their area median income), tied for the second-lowest rate among 12 Midwest states. This means many households are being forced to spend more on housing than they can actually afford, leaving them cost burdened and at a higher risk of homelessness.
Affordable housing is a meaningful way to offer more people a place to call home while also offering better educational opportunities. If you're unfamiliar, affordable housing is rental housing available to people based on their income that utilizes the Low-Income Housing Tax Credit (LIHTC) program. There are several affordable housing communities in Indiana, but as stated above, not enough.
Because in many areas of the state, the neighborhoods that house the most underserved people are also those near the lowest-rated or poorest-performing schools, affordable housing being available in a broader range of neighborhoods could make a major impact on education.
By developing affordable housing in all areas, not just the low-income neighborhoods, we unearth the opportunity to bring about better educational opportunities. Diverse demographics improve educational systems, offering the opportunity to learn about people from differing cultures, with differing beliefs and world views. According to a review by The Century Foundation of dozens of studies on diversity, having different and divergent perspectives in educational environments creates positive learning outcomes, including helping students be better positioned to enter the professional world, increased civic engagement and even increased creativity.
Progress has been made in diversifying the locations of affordable housing. Our company, The Annex Group, has affordable housing communities operating successfully in Kokomo and Bloomington, near prominent universities, that help increase average local income numbers. Unfortunately, affluent communities often oppose affordable housing proposals as there is a large amount of misinformation about affordable housing. Some people do not realize that many affordable housing communities have long wait lists and stringent criteria for residents to meet in order to live there, including employment requirements.
So, when considering whether to be in favor of or against affordable housing moving into an area near you, consider the education connection and shared benefits it could bring beyond a place to live. Every Hoosier deserves to have quality housing they can afford, but they also deserve quality education to match.•
__________
Bach is the CEO of The Annex Group, an Indianapolis-based, leading affordable, workforce, and student housing developer.
Please enable JavaScript to view this content.