Gov. Eric Holcomb vetoed a bill that banned transgender athletes from playing on school sports teams that align with their gender identity. Should the Legislature overturn the veto?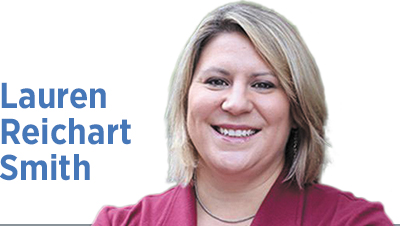 A bill intended to ban the participation of transgender girls and women in school-sanctioned girls sports was vetoed last month by Gov. Eric Holcomb. Indiana House Republicans intend to override his veto of House Bill 1041. They should, instead, focus on the real problems plaguing women's sports.
The issue of transgender participation offers complexities but has seen widespread inclusivity. The International Olympic Committee has allowed transgender athlete inclusion since 2003 and widened its inclusive policies in 2015. The NCAA has allowed transgender athlete inclusion since 2013. Across the country, local policies vary by sport, level of play and location.
The notion that including trans women will result in dominance is a red herring. The recent success of University of Pennsylvania swimmer Lia Thomas has brought forth multiple opinions about winning and dominance, but to date, trans women have not dominated women's sport.
Focusing on the singular mindset of winning being the ultimate goal of sport ignores the true benefits that come from participation in sport. Body movement, health, and social and mental benefits are factors that conveniently get ignored in the present discussion.
Policies that seek to ban transgender participation, then, are not about athlete well-being, athlete welfare or the protection of athletes. These policies are an easy dog whistle to rile up a base. The notion that a cisgender male would one day wake up and decide to be a woman to win at sport is patently absurd. One, it is not that easy. Two, considering the lack of coverage and treatment of women's sport, what cisgender male would give up his privilege to face those obstacles?
Biological differences can provide an advantage in sport, but that does not mean they are grounds for banning groups of individuals. We celebrate the biological diversity and advantages cisgender athletes' bodies provide. Cisgender women, after all, exhibit a wide diversity in their body composition and hormonal makeup, and no one polices their bodies.
In states encouraging transgender sports participation, cisgender female participation has risen. Those policies have proven beneficial to all girls participating in sport.
Enacting a bill to ban inclusion of transgender girls in Indiana would do the opposite, inviting the policing of cisgender girls' bodies, ultimately harming cisgender girls.
Transgender participation, meanwhile, isn't a top concern of The Women's Sports Foundation. The group's "Chasing Equity" report focuses on lack of funding, pay inequality, lack of support, rampant sexual assault and abuse, non-compliance with Title IX, misogyny and racism as the most significant threats to women's participation in sport.
Holcomb, with his veto, noted the legislation sought to solve a problem that doesn't exist.
Indiana lawmakers looking to override that veto should drop their campaign. If they truly care about protecting women's sport, there is clear evidence of specific issues with lasting impact they could address, rather than the fallacy of contrived danger brought on by the inclusion of transgender girls.
From the outset, HB 1041 has been a bill playing politics with people's lives. That needs to stop.•
__________
Smith is associate professor at The Media School and an affiliate faculty of gender studies at Indiana University. In college, she was an All-American gymnast and a Division I springboard diver. Today, she competes in triathlons. Send comments to ibjedit@ibj.com.

Click here for more Forefront columns.
Please enable JavaScript to view this content.