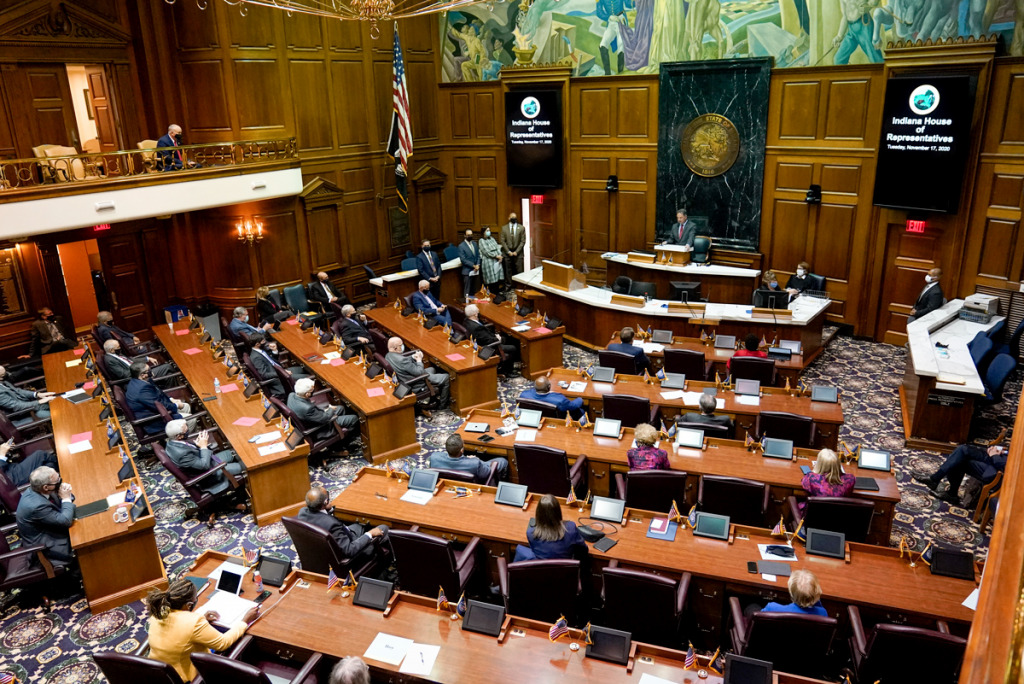 When lawmakers convene for the 122nd session of the Indiana General Assembly in January, don't expect representatives to be in the House chamber.
Don't even expect them to be in the Statehouse.
In fact, there's a chance they might not even be in session in January.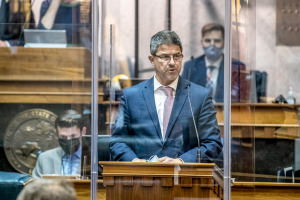 It's all part of an unprecedented and highly unusual session that legislators have been contemplating the logistics of for months: How can they safely convene in the midst of a pandemic?
A legislative session normally involves hundreds of people from every nook and cranny of the state packed into the Indiana Statehouse, shaking hands, sitting shoulder to shoulder in cramped committee rooms and sharing physical documents—all actions that are supposed to be avoided now.
Some details have been worked out. For example, the House will meet in the Government Center South building, which connects to the Statehouse via an underground tunnel. And senators will be spread out in their chamber with 30 members at their desks on the chamber's floor and 20 in the balcony, which is normally reserved for the public.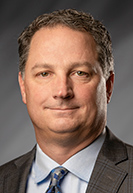 Plexiglass barriers have been installed around the podiums and rostrum in the Senate; committee meetings will physically be split, with lawmakers in one room and individuals who are testifying in another room; in-person media access will be limited.
Lawmakers won't undergo routine virus testing or temperature checks—something some businesses and schools have required—but they have been told to stay home if they are sick.
Members of both the House and Senate are limited to filing 10 bills. More documents are expected to be shared digitally rather than being printed out.
And while no one is excited about the changes, there seems to be a general acceptance that the session will be completely different and an understanding to expect the unexpected. Even the session's start and end dates might be changed; neither chamber leader has ruled that out.
"It's fluid," said House Speaker Todd Huston, R-Fishers. "It's going to continue to be fluid no matter when we start. There is no playbook."
Some familiarity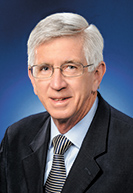 Despite the highly unusual circumstances, some aspects of the session will be the same.
All of the floor sessions for both chambers and all committee hearings will still be streamed live—and lawmakers still won't be allowed to participate remotely in committee hearings or floor sessions, nor allowed to vote remotely.
Likewise, members of the public and lobbyists wishing to testify in a committee hearing must still come to the Statehouse to do so.
Some lawmakers argue that, since virtual testimony and participation was allowed for summer study committees over the past several months, it should be allowed for the session.
"In my opinion, it worked very well," said state Rep. Ed DeLaney, D-Indianapolis. "We've had kind of a dry run at least at the committee level."
And some Democrats say requiring in-person testimony will limit who participates in the legislative process.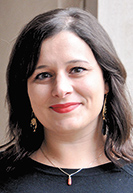 "There's not going to be a lot of public activity," DeLaney said. "I think it's very frustrating to say the least."
Michael Leppert, a lobbyist with law firm Krieg DeVault, said he expects half the number of people—lobbyists and the general public—to be in the Statehouse compared to a typical session.
"I've talked to lots of lobbyists who say, 'I'm not going at all,'" said Leppert, who has not yet decided if and when he'll go.
Elise Shrock, a lobbyist with Tamm Capital Group, said she also hasn't decided how much she'll do in person versus virtually.
"I'm going to have to assess risk on an ongoing basis," Shrock said.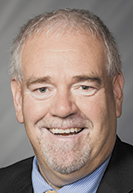 State Rep. Matt Lehman, R-Berne, said the problem with allowing virtual testimony is that it opens it up to anyone with a computer and internet, such as people in other states.
"We are going to have to be very deliberate with our meetings," said Lehman, who chaired the summer study committee tasked with determining how the session could safely proceed. "If you have an issue that's pressing to you, please come to the capitol."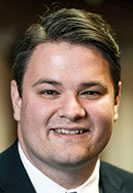 Top Republican lawmakers also say the public and lobbyists will still have plenty of access to lawmakers through phone and Zoom calls, emails or even handwritten letters. Written testimony on legislation can also be submitted.
"There are avenues to have input into bills even if you don't come into the Statehouse," said Senate President Pro Tem Rodric Bray, R-Martinsville.
Some have questioned whether that's adequate.
"How can you engage with someone through written testimony?" said Sen. J.D. Ford, D-Indianapolis. "There's nothing like being in the committee and addressing questions as they come up."
Making adjustments
Attending in person won't look the same, either.
Almost all House committee hearings will take place in rooms in Government Center South—instead of the often packed and overflowing committee rooms in the basement of the Statehouse next door. The Ways and Means Committee will meet in the House chamber. The Ways and Means room on the fourth floor of the Statehouse will instead be used for public testimony.
And while Senate committee hearings will continue to be in the Statehouse, the rooms typically assigned to those committees will be shuffled around to accommodate social distancing. For example, the Senate Appropriations Committee will meet in the Senate chamber, rather than in its usual room on the fourth floor. That room will be reserved for people who want to testify.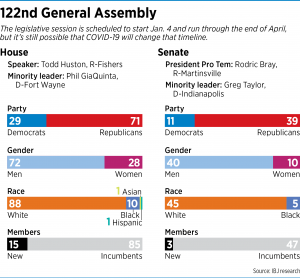 Video from the testimony rooms will be streamed into the rooms where lawmakers are meeting, and those in the testimony room will be able to see a video stream of the lawmakers.
Leppert said he understands the need for social distancing, but not being in the committee rooms is "a huge loss" for lobbyists because video streams limit what can be seen and heard.
"It's not the same," he said. "The camera is pointing where the camera wants to be pointed, not where I want to be looking."
Shrock said it's sometimes more telling when someone doesn't say something in a committee or shows a certain facial expression that speaks volumes.
"It's going to be hard to see the whole picture of what's going on," she said.
Lehman said staff has been working to improve live streams, such as eliminating a lag time that has traditionally marked the meeting broadcasts.
"I want it to be as transparent as if you're in the room," he said.
Mindy Westrick Brown, president of the Government Affairs Society of Indiana, said lobbyists understand and respect the decisions lawmakers have had to make for the upcoming session.
"The streaming technology provided by the General Assembly to the public has always been helpful, and I think this year more than ever it will be critical to monitoring bills and amendments," Brown said in an email.
Unknowns, frustrations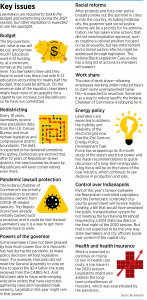 Some procedures remain up in the air—or are unsatisfactory to some lawmakers.
Democrats, for example, have been frustrated by the mask policy, which strongly recommends lawmakers wear a face covering but does not require them to do so. Meanwhile, staff and Statehouse visitors will be required to wear a face covering.
Ford said he's worried about what will happen if and when a Democratic staff member is around a Republican lawmaker not wearing a mask but is too intimidated to ask the lawmaker to put one on.
"We're putting people who work in that building at a very unfair disadvantage," he said.
On Organization Day in November, all but two lawmakers wore masks. House Democrats tried to pass a proposal that day that would have required masks, but it was rejected along party lines.
Democrats say it's also unclear what the specific procedure will be if a lawmaker tests positive for COVID-19. Republican leaders have said anyone who tests positive will be expected to stay home, and CDC guidelines will be followed.
But it seems unlikely that the public will be told about a positive case unless the individual decides to disclose it.
DeLaney said he has no understanding of what's expected of him if he tests positive during the session, other than telling his caucus leader.
"I hope we don't have an incident," he said.
If a lawmaker does test positive or is required to quarantine due to an exposure, he or she would likely miss key votes.
"If 50 of us get knocked offline, that's really going to put the brakes on the legislative process," Ford said.
Shrock said the environment creates a "perfect storm" for an outbreak.
"I don't think it's an 'if'; I think it's a 'when,'" she said.
Neither Bray nor Huston has said how many members would need to be out—whether sick or quarantining—before they would consider a temporary pause in the session. But with cases generally on the rise, leaders have discussed delaying the session's start.
For now, the session is scheduled to open Jan. 4 and by law would end April 29. But lawmakers could change either of those dates.
"We're prepared to do what's right and do what's safe," Lehman said. "We have no clue what's around the next bend."•
Please enable JavaScript to view this content.