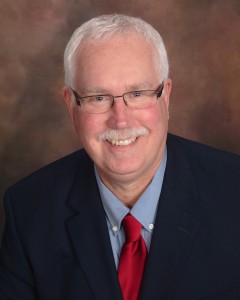 Lawrence Mayor Steve Collier on Tuesday announced that he would not seek a third term in office in next year's election.
Collier, a Republican and lifelong resident of Lawrence, said it was time for his second retirement after 33 years in education followed by more than a decade in public office.
"My beautiful wife and best friend for the past 44 years has earned some time away from our joint public service careers," Collier said in a written statement. "Between the two of us, we have spent a combined 90 years in public service. It is time for us to spend some time with our six grandchildren, and it is time for Chris and me to travel together and enjoy a bit of time away from the public eye."
A former history and social studies teacher and coach of multiple sports at Lawrence North High School, Collier was first elected to public office in 2011 when he ran for the Lawrence Common Council. He was first elected mayor in 2015, defeating incumbent Dean Jessup, a Democrat, with 55% of the vote.
Collier won reelection in 2019 by narrowly defeating Democrat Jamar Cobb-Dennard, who was seeking to become city's first Black mayor. Collier received 51% of votes to Cobb-Dennard's 49%.
Collier said he believed he and his administration had changed the trajectory of the city.
"Lawrence is now positioned to take its hard-earned place beside successful and growing communities like Fishers, Noblesville and other economically progressive central Indiana cities," he said.
He pointed to numerous accomplishments, including several projects under development: Civic Plaza, Tru Hotel, a new public library branch at Fort Ben and new Fire Station 38.
"Even though I will not be seeking reelection, there remains just a little over a year before the next mayor of Lawrence will be sworn in,." he said. "You should expect that I and every member of my team will keep working diligently to keep Lawrence moving in the right direction."
Please enable JavaScript to view this content.