A prominent Indianapolis employment law attorney who faced professional discipline charges related to his handling of a former high school basketball coach's student sexting scandal has received a public reprimand from the Indiana Supreme Court, but Ice Miller partner Michael Blickman avoided further sanctions.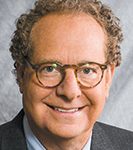 The court opinion handed down Wednesday in In the Matter of Michael A. Blickman, found that Blickman violated Indiana Rules of Professional Conduct 1.1 and 8.4(d) through his handling of the Park Tudor scandal that resulted in the federal conviction of former boys basketball coach Kyle Cox.
Blickman was outside counsel for the Indianapolis private school when a student's father called a meeting in December 2014 and expressed concerns that his then-15-year-old daughter had been exchanging explicit messages with Cox. Blickman attended the meeting with then-headmaster Matthew Miller, while the father was represented by Indianapolis lawyer Rob Dassow.
During the meeting, the teen's father presented an explicit image of his daughter that had been sent to Cox. At the end of the meeting, the father agreed to give the teen's laptop to Blickman, who later asked IT specialists at his law firm to make copies of the images to preserve evidence.
Meanwhile, Miller asked Blickman if the school was required to report the allegations to the Department of Child Services, and Blickman said he would research the issue. The day after the meeting, Blickman got up early to conduct his research and reached out to Miller just before 7 a.m. to inform him that a report was required. Blickman offered to make the report for the school, but Miller said he would take care of it.
However, it wasn't until around 2 p.m. that afternoon that Miller asked Shants Hart, an associate headmaster, to make the DCS report. Hart made the call on speakerphone with Miller present, and when DCS asked if images had been exchanged between Cox and the student, Miller silently and inaccurately indicated to Hart—who did not know the details of the allegations—that the answer was no.
Also that day, Cox admitted to sexting with the student and was fired, though Blickman helped draft an agreement indicating Cox had resigned. Later, Blickman and Dassow began discussing a settlement agreement that included a confidentiality clause preventing the teen and her family from talking about the situation "to any other person or entity" except for Dassow and a therapist. That agreement was never executed.
Law enforcement and DCS personnel eventually began reaching out to the teen's family, and initially her father agreed to an interview. However, after Blickman emailed Dassow to say that taking the meeting would violate the confidentiality clause, the father canceled.
Blickman and Dassow also spoke with then-Marion County Prosecutor Terry Curry to persuade him against conducting an investigation, but Curry instructed his staff to execute search warrants. When those warrants were executed in January 2015 at Cox's home, the student's home and Park Tudor, Blickman eventually agreed to turn over his copies of the explicit evidence to law enforcement.
In the weeks that followed, Cox was indicted, Miller died by suicide and Blickman was fired as the school's outside counsel. Cox was eventually convicted and is now serving a 14-year sentence, while the school entered into a deferred prosecution agreement with the U.S. Attorney's Office and the student's family entered into a settlement agreement with Park Tudor and Ice Miller.
Then in November 2018, the Indiana Supreme Court Disciplinary Commission brought discipline charges against Blickman, amending its complaint to include violations of Professional Conduct Rules 1.1, 1.2(d), 8.4(b) and 8.4(d). After a hearing in September 2019, the hearing officer recommended no more than a reprimand for a violation of Rule 1.1.
The hearing officer's recommendation was based on the confidentiality agreement that Blickman drafted, which was described in the hearing officer's report as being "pure and simple against public policy." Four justices of the Indiana Supreme Court agreed, also finding that the agreement was a violation of Rule 8.4(d).
"Respondent argues he did not perform incompetently in this regard because the confidentiality provision was included in the proposed settlement agreement at the mutual wish of both Park Tudor and the Student's family, Respondent reasonably believed all required reporting already had been done, and neither the family nor Park Tudor had any further duty to disclose information or to cooperate," the per curiam opinion reads. "We observe initially that Respondent's argument is belied by his own conduct. If the confidentiality provision truly had been mutually intended to encompass communications with DCS and law enforcement, there would have been no need for Respondent to send an email to Dassow on January 4 (the date Student's family had agreed to meet with DCS) threatening to pull out of the proposed settlement if the family went forward with the meeting.
"More importantly, Respondent's professed belief that Park Tudor had made a full disclosure of all relevant facts and circumstances to DCS on December 15 (2014), including the existence of illicit texts and pornographic content, undercuts rather than supports his claim of professional competence," the opinion continues. "If Respondent believed that full disclosure already had occurred, it is difficult to conceive what legitimate objective might be gained from preventing Park Tudor personnel or the Student's family from speaking with DCS or law enforcement during any follow-up on the initial report."
Similarly, on the issue of Rule 8.4(d), the court said testimony from the father "draws a clear causal connection between Respondent's January 4 email and the cancellation of the DCS interview."
Justice Geoffrey Slaughter, however, dissented from those findings, writing instead that Blickman did not violate either rule.
"Characterizing Blickman's use of a confidentiality clause as an inappropriate attempt to silence the family ignores that Blickman drafted the provision based on his reasonable belief that it served the parties' 'shared goal' of keeping this matter confidential," Slaughter wrote in a separate opinion. "And, in any event, it is far from clear that including a confidentiality provision in a contract is contrary to existing law—and thus would warrant today's conclusion that the lawyer provided incompetent representation.
"I am aware of no authority holding that, and the court cites none," he continued. "Even the hearing officer recognized that the confidentiality clause Blickman used was one he had used in other matters without incurring professional sanction."
The finding of a Rule 1.1 violation was partially based on a finding that Blickman's drafting of the confidentiality provision subjected Park Tudor to reputational harm and criminal exposure. The majority pointed to a part of the deferred prosecution agreement that referenced the confidentiality agreement.
Slaughter, however, said the deferred prosecution agreement made only "brief mention" of the confidentiality provision. He also expressed concern about the consequences of the majority's holding that the provision was against public policy.
"Transactional lawyers who negotiate contract provisions held to be unenforceable on public-policy grounds may now face professional sanction, because it is not uncommon for courts to invalidate provisions within commercial contracts," the dissenting justice wrote. He also pointed to criminal defense lawyers facing Sixth Amendment competency claims, and prosecutors who lose a case for a state.
"Rather than resorting to professional discipline charged by our commission and meted out by our Court, I would leave it to the marketplace to punish lawyers who are not up to snuff," Slaughter wrote. "Or, at the very least, I would observe our own precedent and sanction only that conduct that clearly fails to meet even minimal competency standards."
As to the violation of Rule 8.4(d), which governs conduct "prejudicial to the administration of justice," Slaughter wrote that in this situation, there was no judicial proceeding for Blickman to impede. He also questioned why Blickman faced ethical charges while Dassow, who worked with the teen's family, did not.
The majority justices, however, pointed to Blickman's "substantial experience in the practice of law" and his efforts to "silence a fifteen-year-old crime victim and frustrate law enforcement" as aggravators supporting a public reprimand, as well as the fact that his misconduct added to his client's harm. As mitigating factors, the justices pointed to his "lack of prior discipline in over four decades of practice, the unique challenges presented in this matter, the absence of a selfish motive for his misconduct, and the absence of a broader pattern of misconduct extending beyond this single case."
"After careful consideration," the majority wrote, "we conclude that the balance of factors relevant to professional sanction weighs slightly in Respondent's favor, and we agree with the hearing officer's recommendation that under the circumstances present here a public reprimand is sufficient discipline for Respondent's misconduct."
Though Blickman was found guilty of two ethical violations, the court ruled in his favor on other allegations.
Specifically, the justices found no ethical violation in the timing of Blickman's advice to Miller that the school had to file a report, finding that the decision in C.S. v. State, 8 N.E.3d 668 (Ind. 2014), "does not demand perfection or even specialized expertise from attorneys." As for Blickman's personal responsibility to report suspected child abuse, the justices noted the ongoing debate among lawyers on how to balance a duty to report with a duty to client confidentiality.
"We need not resolve today whether attorneys are subject to the Indiana Code's mandatory reporting requirements in connection with information obtained during the course of a representation," the court wrote. "Assuming solely for the sake of argument they are, and assuming further that Respondent failed to comply with those requirements, under the circumstances of this case any such criminality by Respondent lacks the requisite nexus to his professional fitness to support a Rule 8.4(b) violation."
The commission had also alleged that Blickman violated child pornography laws when he copied the images and messages from the student's laptop. Though the justices did not "endorse" Blickman's actions, they also found no nexus between any criminality and his professional fitness.
"The Commission also argues in its petition for review that Respondent violated Rule 1.1 and/or Rule 8.4(d) in connection with his possession of child pornography, failure to directly report child abuse to DCS, interference of law enforcement, and advice to Miller in other respects," the court concluded. "While some of these arguments have force, we need not separately address them, as we already have found violations of Rules 1.1 and 8.4(d) and our consideration of an appropriate sanction contemplates Respondent's conduct in toto."
The costs of the proceeding were assessed against Blickman.
Please enable JavaScript to view this content.