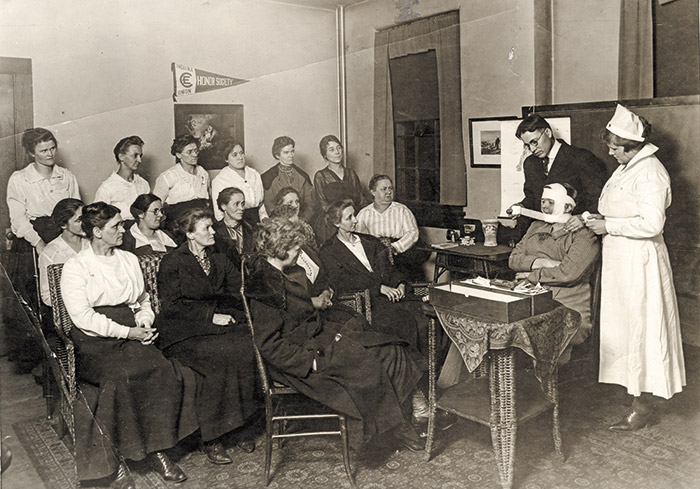 The Red Cross was founded nationally in 1881, and most Indiana chapters launched in the early 1900s. This photo—believed to have been taken in about 1918—shows a Red Cross first-aid class at Mayer Chapel, which was located at 448 W. Norwood St. Second Presbyterian Church constructed Mayer Chapel in 1891 as a neighborhood center to serve southside residents. It still stands, just southwest of Lucas Oil Stadium, and now houses a 144-bed Marion County work release program.
Sources: Indiana Historical Society, Indiana State Library, Indiana Department of Correction
Credit: This photo is courtesy of the Indiana Historical Society. More images are available at images.indianahistory.org.
Please enable JavaScript to view this content.