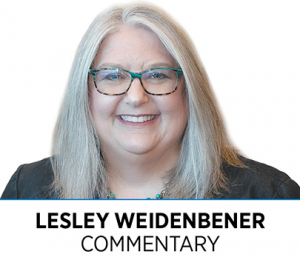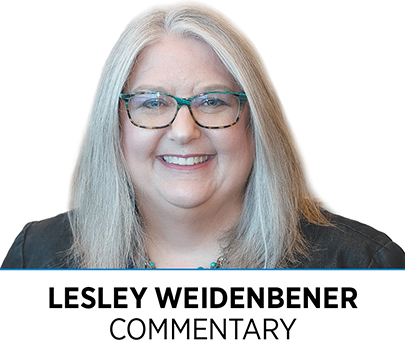 One of the downsides of handing out awards to central Indiana leaders as we like doing at IBJ is that we are simultaneously saying no to even more people who have been nominated.
For each event—whether it's Forty Under 40, Women of Influence, Tech Execs of the Year or the myriad others we host—a group of judges considers, debates and ultimately chooses honorees, knowing that the list can never be perfect.
As a result, there is always disappointment among people who have taken the time to nominate friends and colleagues they believe are truly worthy and among people who know they were nominated but not chosen. So it's not surprising that I receive a lot of emails and calls from people who are frustrated, angry, confused and sometimes just sad that the person they nominated wasn't chosen. Often, they would like to know why someone wasn't picked and how to ensure the person is picked next year.
But rarely is there one simple reason why someone doesn't make the cut. A person who might make the list in one year might not make it another because we've invited different judges or because the competition is stiffer one year than in another or even because what's happening in the world has changed.
It's impossible for us to address questions about nominations individually, and there's certainly no magic formula that will ensure a nominee is picked. But here are suggestions for helping your nominee stand out.
Be specific about why your nominee should be honored. Did a CFO serve as the point person on a $1 billion merger that included months of negotiations and a host of regulatory hurdles? Say so. Did the nominee cold-call 55 CEOs while searching for a partner to test a beta version of a product that now has 200 customers? Tell the story. Details are what separate a pretty good nominee from a person who is a slam-dunk choice.
Include key letters of recommendation. Letters are never required, but they can be helpful—especially if the nomination isn't coming from the leader of an organization. If the CEO weighs in on a nominee in a letter, the judges feel confident the company is behind the nomination. Letters from an organization in which a nominee volunteers are also helpful, as are those from a previous honoree. On the other hand, letters from politicians with little or no connection to a nominee are worthless.
Be selective about whom you're nominating. Rarely does IBJ honor more than one person from a company at a single event. Still, it's increasingly common for a marketing person at a company to nominate a dozen people who fit the category's criteria—say every employee in his or her 20s. This almost always leads to no one being picked. If a company can't decide who its worthiest honoree is, we certainly have no idea.
Be complete but don't overdo it. There is no specific amount of information you need to provide in a nomination, but it has to be more than a sentence or two for each question. That might seem obvious, but we receive a lot of nominations that are nearly blank. Sometimes, we do some of our own research but not when we're starting with just nothing. Some nominators, however, can overdo it. Keep in mind that the judges might be reading 300 nominations. Keep it specific, concise and interesting.
This is by no means a recipe for success, and there are many other suggestions I could have included. Samm Quinn, IBJ's special publications editor, and I are working on some Q&As to help guide nominators. In the meantime, keep these tips in mind as we enter the 2023 awards season.•
__________
Weidenbener is editor of IBJ. Email her at lweidenbener@ibj.com.
Please enable JavaScript to view this content.