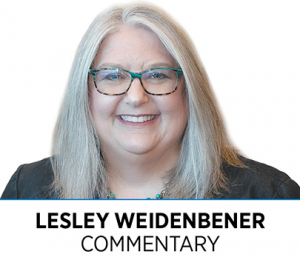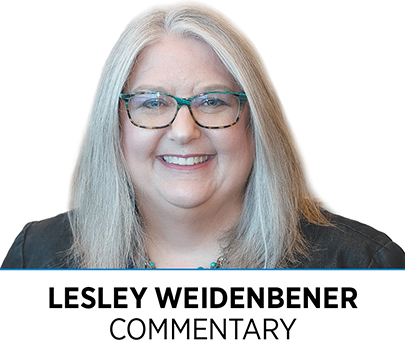 IBJ has finalized its Forty Under 40 list for 2023, and although the honorees won't be publicly announced until April 21, I spent last week notifying those who were selected, as well as their nominators. It's a great part of my job.
Next up is notifying those people who nominated someone who wasn't chosen. That is a terrible job—and something we haven't always been good about doing.
We have for some time told people when they were submitting a nomination that we would only notify nominators whose person had been picked. That was a mistake. People want to know the outcome either way. And so, we are going back to making those notifications as well.
Just to be clear: We're not notifying the people who were nominated and not chosen. That seems cruel. They might not even know they've been nominated, so it seems a bit unkind for them to find out they've been nominated in the same email in which they learn they weren't picked.
But there's no shame in not being picked for one of these programs. I really can't emphasize that enough.
About 260 people were nominated for Forty Under 40 this year. That means the judges could pick only about 15% of the nominees. About 220 people—or 85% of the names submitted—did not end up on the list.
And this was not an unusual year. In fact, some years, we've had more than 300 nominations, making it even less likely someone was picked.
This is on my mind because I saw a LinkedIn post recently that tagged IBJ. The author had been nominated but not chosen for our Women of Influence program. She posted:
"What are you considered if you DON'T win a 'Woman of Influence' award? … I was nominated for the Indianapolis Business Journal Women of Influence award and lost."
Seeing this post was both frustrating and heartbreaking. This accomplished young woman did not lose anything. It's true that the group of people considering the nominations—a group that included IBJ editors, the publisher and former Women of Influence—did not choose to make her an honoree in 2022. But that doesn't constitute losing.
There are myriad reasons that someone isn't chosen as an honoree for Women of Influence, Forty Under 40, Tech Exec of the Year or any of IBJ's awards programs. And it's rarely because the nominee isn't accomplished or worthy of recognition.
The goal of a list of honorees isn't to pick the best resumes. We are picking individuals, of course, but in the end, we're honoring a class, one that should be packed with talented people who are having an impact either in the moment or over time—and often both. That means, what's happening in the city or the state or nation can impact who's chosen. Age is often a factor. Does the nominee have more years in which he or she will qualify? A nominee's industry can be important. Are there already several attorneys in the class? Or a lot of banking execs? Is the class diverse in terms of background, race and culture? Is it politically balanced?
These factors can all determine whether an individual is chosen to be a 20 in their Twenties, Forty Under 40, or Women of Influence honoree. Those things matter, too, as we choose our Indiana 250 list. Each program has its own emphasis, of course. The choices are subjective. There's no formula or algorithm. And there are certainly no losers.•
__________
Weidenbener is editor of IBJ. Reach her at lweidenbener@ibj.com.
Please enable JavaScript to view this content.