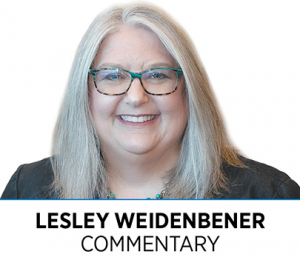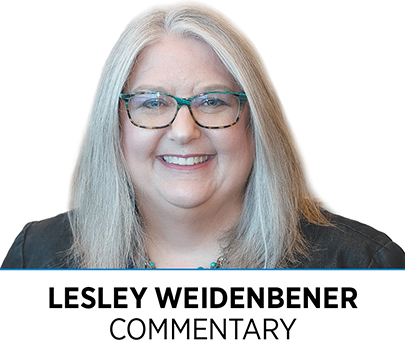 When you work in news—or at least in a newsroom—you give up the right to publicly express opinions about a lot of things.
Politics comes immediately to mind. But there are many issues that journalists overall just shouldn't engage in.
And when participation in a public-policy debate is difficult to avoid—say a reporter needs to advocate for changes at school for their disabled child or an editor's spouse runs for office—that journalist must be walled off from coverage of the issue or the person.
It's a simple rule. But since the advent of social media—Twitter, in particular—journalists have walked a finer line.
I'm conservative in this area, as reporters in our newsroom will tell you. I believe journalists must be extremely cautious about expressing opinions on social media—even when a position seems like a no-brainer. Today, even seemingly obvious positions are often politicized in such a way that expressing an opinion becomes dangerous territory.
Obviously, not everyone agrees with me. Journalists take very different approaches to Twitter and other social media. Some are loose with wisecracks, comments and opinions about current events and people. Others barely do more than tweet links to stories.
The answer, I believe, is in between. Social media is a great place to promote our work, but it's also a place where we can add some context or background that might clarify a story or events. It's a place to provide information that might not rise to the level of a story. And of course, it's a great way to engage with readers (to see what I mean, check out IBJ reporter Dave Lindquist on Twitter at @317lindquist).
Still, last year, when I wrote a draft social media policy for our newsroom, I struggled. And when we discussed the language in a staff meeting, it became clear how quickly issues can become complex.
For example, one part of the policy says newsroom employees should refrain from using social media to complain about customer service in a way that's meant to encourage a company to act. That's an extension of an ethics rule that calls for reporters to refrain from telling someone they work in the media when making a purchase or hiring a service. No company should feel obligated to give a reporter a discount or special service out of fear or hope of positive news coverage—and no journalist should ever accept that.
But in our discussion about customer service complaints, a reporter asked whether that goes for positive comments on social media as well. Can a reporter gush about a meal at a restaurant? Can a designer tweet rave reviews about a local play, not as a member of the IBJ newsroom but as a regular person out on a Friday night?
By the time we were done, I had essentially banned everyone from saying almost anything on Twitter, Facebook or other platforms—which, of course, was ridiculous. That's not the answer.
So, we've been working through something better, a general rule that journalists should be constantly aware that, what they share on social media reflects on their coverage and their news organization's coverage. And that, once trust between a journalist and his or her readers is broken, it's difficult to repair.
But I do want our reporters to engage with you on social media, to share a little bit of themselves when appropriate and give you context about stories. And maybe, they'll even offer a restaurant recommendation or two.•
__________
Weidenbener is editor of IBJ and on Twitter at @LWeidenbener. You can reach her at lweidenbener@ibj.com.
Please enable JavaScript to view this content.