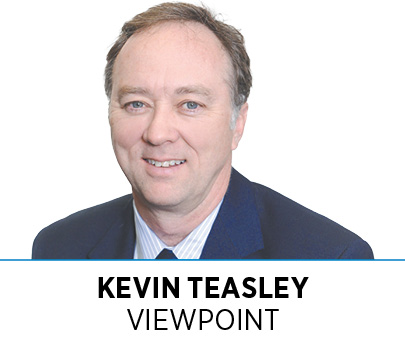 Erin earned her college associate degree as a sophomore in high school. Arianna and Brianna did it as juniors. Lisa, Trinity and (a different) Arianna will do it as seniors this year.
All of these young ladies are earning college degrees on the campuses of Ivy Tech Community College, Indiana University Northwest and Purdue University Northwest while in high school in Gary, at no cost to them.
They are not alone. Indeed, 71% of our class of 2021 will have at least one year of college and/or a career certification before graduating from high school.
While we are excited for these students, we want to see all Indiana students earn associate degrees—two full years of college—while in high school. And Indiana can do that if we work together to support the students.
Indiana invests heavily and believes in supporting every student who wants to go to college after high school—especially low-income students. Indiana budgeted $173 million for 2020 and $166 million for 2021 to support the 21st Century Scholars program, which provides college tuition to qualified low-income high school students.
This is a great program, but money for tuition alone does not guarantee 100% college completion. The latest Indiana Higher Education Commission report finds that 51% of students who start college complete a degree within six years of graduation from high school, 38% earn a four-year degree on time, and 21% earn a two-year degree on time. How do we get to 100% college completion?
The challenges faced by students from low-income families who seek to attend and complete college extend well beyond the cost of tuition. Maturity, room and board fees, textbooks costs, computers, transportation and family concerns are other important challenges. In our GEO Academies school in Gary, 90% of the families we serve have no college experience or degree in the home. Indeed, students are encouraged to drop out of high school, get a job and start helping with the bills.
We can improve the mindset of all families and students by actually empowering students to go to college while in high school. Families already provide room and board, and high schools provide academic and social and emotional supports. And we provide transportation and computers to our students, too.
This works in Gary and it can work elsewhere, too. Our high school graduation rates are nearly 100% every year now, and our college- and career-readiness rating is among the best in the state.
Indiana can help accelerate this success at no additional cost to the budget by amending the existing 21st Century Scholars program to allow for funds to be used to reimburse high schools that produce graduates with associate degrees and career certifications earned in real college courses. These are classes identified in the state's Core Transfer Library list of college courses taught at Ivy Tech and accepted at all Indiana four-year colleges and universities.
The Indiana Commission for Higher Education has set a goal to have 60% of working-age Hoosiers with a quality college degree or credential by the year 2025. I believe we can get to 100%. Working together, making the best use of available resources, we can get there.•
__________
Teasley is president and founder of the Greater Educational Opportunities Foundation, an Indianapolis-based not-for-profit educational organization that operates GEO Academies charter schools.
Please enable JavaScript to view this content.