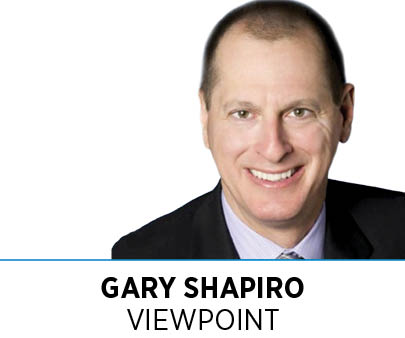 In the early 20th century, American industry revolutionized travel with the Ford Model T—a vehicle that enabled ordinary Americans to travel more quickly and safely than ever before. A century later, self-driving cars offer the same transformational potential—if we allow innovators to lead.
Today in Phoenix, you can hop in a driverless car to reach your destination, courtesy of Waymo. San Francisco will soon have access to self-driving cars, as the company expands its "Trusted Tester" program. And Walmart just announced plans to deliver groceries and home goods via self-driving cars in Miami, Austin and Washington, D.C.
Americans are excited about the benefits of driverless cars. Recent polls from the Consumer Technology Association found 64% of Americans want to test a self-driving car, and four of five Americans like driver-assist automation features. Enthusiasm for these technologies has grown since the pandemic, with 26% of consumers reporting a more favorable perspective on autonomous delivery technology and nearly 50% expressing interest in replacing their car with a self-driving vehicle.
But California and Arizona are the exception rather than the rule. According to the Governor's Highway Safety Association, just 16 states allow full deployment of self-driving cars. Twelve permit only testing of autonomous vehicle technology, and five have taken only preliminary steps like authorizing funding or research. Indiana isn't in any of those categories.
This patchwork approach hinders efforts to bring American transportation into the 21st century and puts us behind other countries. South Korea allows self-driving vehicles on public roads, and Chinese tech giant Baidu introduced a free self-driving taxi service in Beijing earlier this year. The German Parliament passed a law opening the door to self-driving cars deployed commercially.
With huge gains to public health and safety possible, we should push to rapidly adopt self-driving technology. Human error causes 94% of serious U.S. crashes. Self-driving technology lowers the risk of these errors and could save many of the nearly 40,000 lives ended each year by car crashes.
In addition, widespread adoption of self-driving cars could generate $800 billion per year in social and economic benefits, according to research by SAFE. Incentives and regulatory shifts to promote autonomous vehicle and electric vehicle adoption could create an about 220,000 U.S. jobs directly and support hundreds of thousands more. The technology would also empower people who cannot drive, including millions of elderly Americans and citizens with disabilities, by providing more accessible transportation options.
When paired with 5G technology, self-driving cars could become productivity and entertainment hubs—where we can videoconference for work or watch movies with our kids. Plus, self-driving cars can select the most efficient route to a destination, reducing fuel emissions.
The good news is that self-driving cars have an advocate in Transportation Secretary Pete Buttigieg, who has spoken favorably of self-driving technology and the benefits of regulatory flexibility. The Consumer Technology Association joined 14 industry partners urging Buttigieg to use the Department of Transportation's authority to foster a pathway for near-term autonomous vehicle deployment.
U.S. government leaders must act now to pass a federal self-driving vehicle framework and remove existing regulatory barriers. Primarily focusing on infrastructure alone will not be sufficient to help create the rules of the road. If federal and industry leaders partner together, we can bring American transportation into the 21st century and transform our transportation system.•
__________
Shapiro is president and CEO of the Consumer Technology Association.
Please enable JavaScript to view this content.