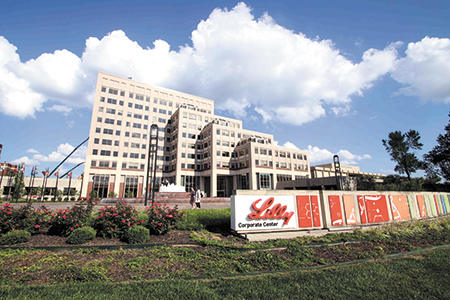 Eli Lilly and Co. on Tuesday announced that it is buying New York-based Prevail Therapeutics Inc., an emerging player in the sizzling-hot area of gene therapies, for as much as $1 billion.
Lilly said it will pay at least $880 million for the company, plus up to an additional $160 million contingent on one of the treatments in Prevail's pipeline receiving regulatory approval.
Prevail's therapies that are furthest along in development treat patients with Parkinson's disease and frontotemporal dementia. It also is working on another Parkinson's treatment as well as therapies for Alzheimer's disease and ALS.
Gene therapies introduce genetic materials into cells to compensate for abnormal genes. According to Allied Market Research, the global gene therapy market, pegged at $393 million in 2018, is expected to reach $6.2 billion by 2026.
"Gene therapy is a promising approach with the potential to deliver transformative treatments for patients with neurodegenerative diseases such as Parkinson's, Gaucher and dementia," Dr. Mark Mintun, Lilly's vice president of pain and neurodegeneration research, said in a written statement.
"The acquisition of Prevail will bring critical technology and highly skilled teams to complement our existing expertise at Lilly, as we build a new gene therapy program anchored by well-researched assets. We look forward to completing the proposed acquisition and working with Prevail to advance their groundbreaking work through clinical development."
Prevail has 55 employees. The company launched in 2017 and went public in June 2019 at $17 a share. If Lilly pays the full $1 billion, the purchase price will be $26.50 per share, more than double Prevail's Monday close of $12.50.
In premarket trading Tuesday, Lily shares were trading at $161.35, up 2.2%, or $3.44, from Monday's close.
Please enable JavaScript to view this content.