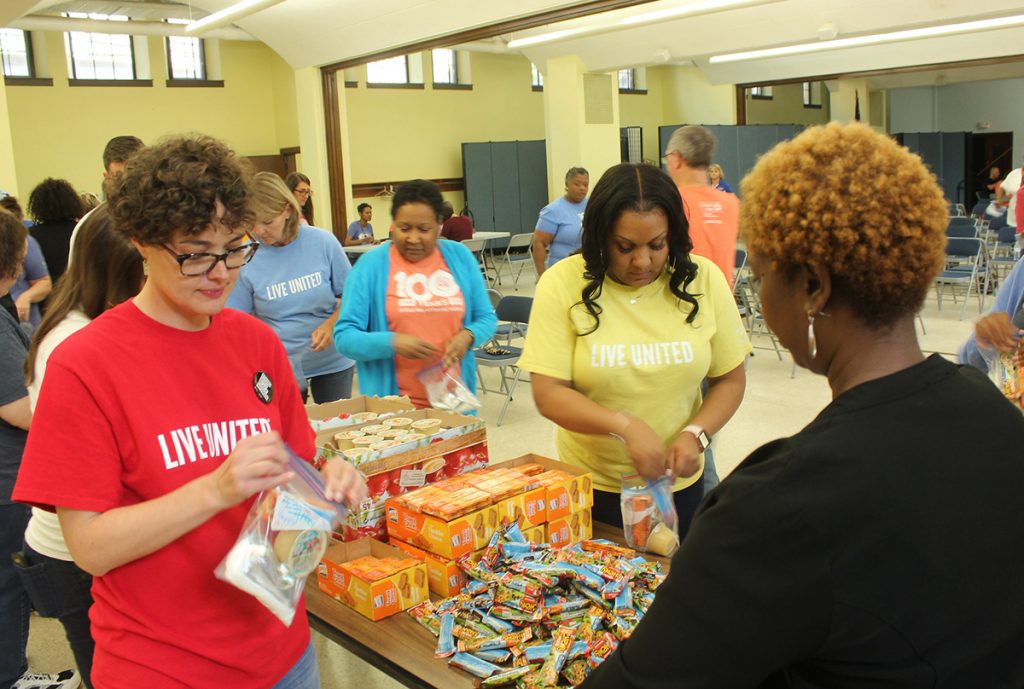 The Lilly Endowment Inc. is giving $33.5 million to help United Ways across Indiana respond to the COVID-19 pandemic.
The endowment announced Wednesday that it has awarded a $30 million grant to Indiana United Ways, which oversees the statewide network of United Ways, and a $3.5 million grant to the United Way of Central Indiana.
Indiana United Ways will distribute the funding on a per-capita basis to address needs in the 86 counties not served by the United Way of Central Indiana, which covers Boone, Hamilton, Hancock, Hendricks, Marion and Morgan counties.
"The COVID-19 crisis is affecting every community in Indiana," Ronni Kloth, vice president for community development for the endowment, said in a written statement. "Indiana United Ways will work quickly to get grant funds to local organizations around the state that are well-positioned to help meet the needs of their neighbors. We hope these resources will encourage and support these organizations in this critically important work."
Th donation is the latest grant the endowment has made in recent weeks to help social service agencies and the government address the pandemic.
The endowment announced Tuesday that has given $15 million to The Salvation Army, including $5 million directly to the Indiana division. It awarded the state of Indiana $5 million that will be used to help establish a center for homeless individuals who are sick, and it gave United Way of Central Indiana $15 million to launch the Central Indiana COVID-19 Community Economic Relief Fund.
The economic relief fund has already awarded $7.3 million to 46 not-for-profits assisting individuals and families affected by COVID-19.
On Wednesday, the Lilly Endowment said that fund will likely have to focus its resources on Marion County, given the high concentration of positive COVID-19 cases there, so the new $3.5 million grant to United Way of Central Indiana will be targeted at supporting the surrounding counties. As of Wednesday morning, Marion County had 1,117 positive cases, accounting for more than 40% of the statewide total.
"The needs in Marion County are growing dramatically each day," Kloth said in the statement. "With this grant, we want to make sure that the other counties United Way of Central Indiana serves have additional resources to meet their own rapidly growing needs."
Please enable JavaScript to view this content.