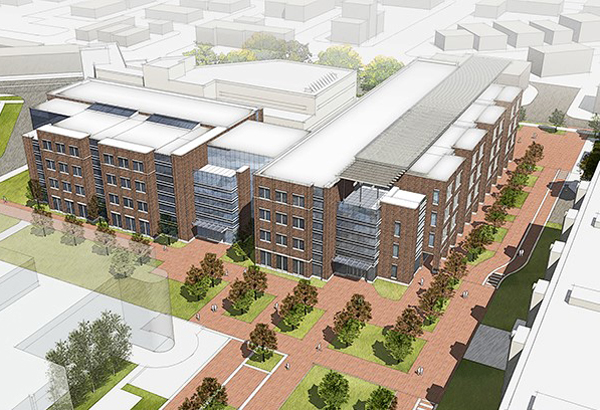 Indianapolis-based Lilly Endowment Inc. has pledged a $40 million grant to Purdue University to help fund a $140 million complex devoted to the study of technology, engineering and manufacturing, according to an announcement from the school Tuesday.
The project, named the Engineering and Polytechnic Gateway Complex, will include two buildings with 225,000 square feet of space on Purdue's West Lafayette campus. It's intended to be an interdisciplinary hub that connects project-based instructional laboratories, design studios and other collaborative spaces.
The complex also will have a component that connects Indiana employers with faculty researchers and students who could serve as future interns or employees.
"This latest Lilly Endowment grant will enable Purdue to graduate more STEM professionals and help them build careers with Indiana businesses," Purdue President Mitch Daniels said in a media release.
Construction of the Gateway Complex is expected to begin in spring 2020 and be completed in fall 2022. It will be built on the site of the current Nuclear Engineering Building and Michael Golden Labs.
In addition to the grant from the Lilly Endowment, the project is being supported by $60 million in state funding. Purdue expects to raise the remaining $40 million from private contributions.
Please enable JavaScript to view this content.