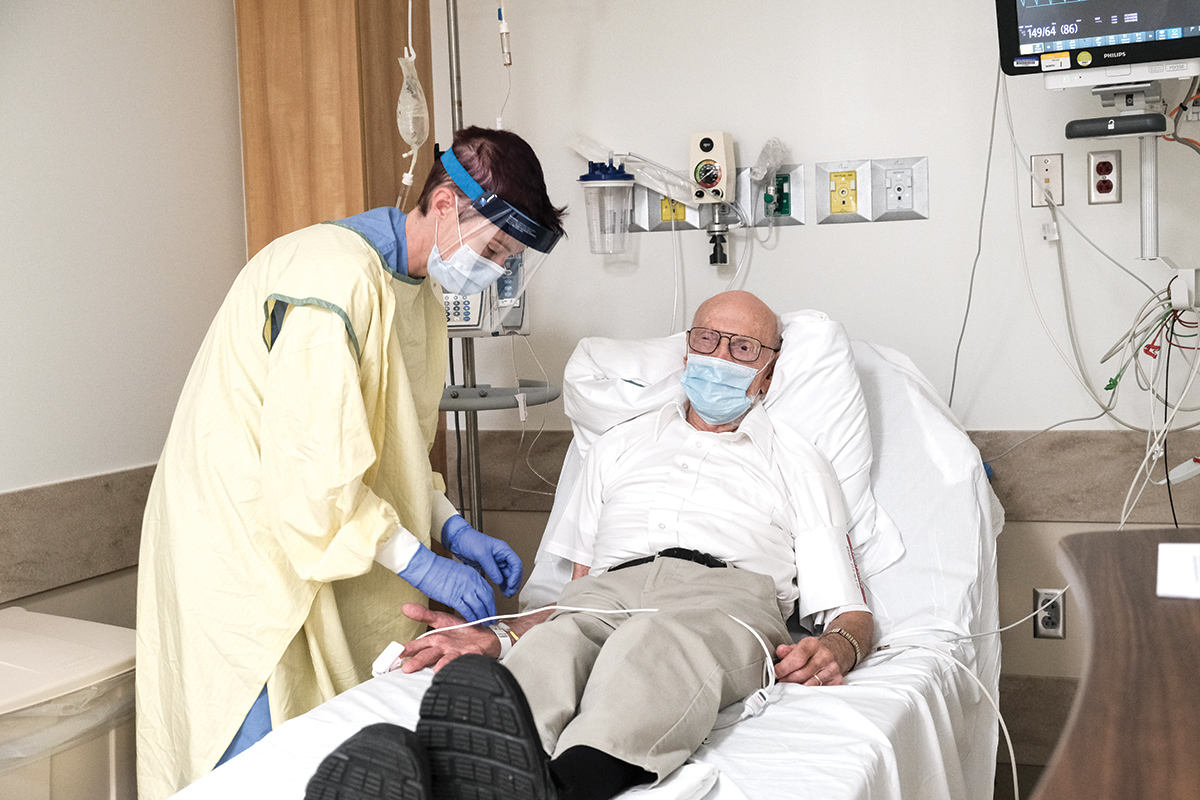 It might have more lives than a cat.
Eli Lilly and Co.'s antibody treatment for COVID-19 is back on the market, ending a two-month suspension by the U.S. Food and Drug Administration over concerns that it didn't work well against the beta and gamma variants.
The suspension ended on Aug. 27, when the federal government resumed shipment and distribution of the Lilly cocktail—a combination of two antibodies called bamlanivimab and etesevimab, administered by infusion—that has been highly effective against the delta variant, now the dominant strain of the coronavirus in the United States.
However, the moratorium, as brief as it was, likely cost the Indianapolis-based drugmaker hundreds of millions of dollars in lost sales.
Now the question is whether Lilly can grab market share from competitor Regeneron Pharmaceuticals, which racked up huge sales in Lilly's absence and now dominates the COVID-19 antibody niche.
Lilly's prospects already are brightening. On Wednesday, the company announced the U.S. government agreed to purchase $330 million worth of additional antibodies this year. Lilly will provide 338,000 doses of etesevimab to complement doses of bamlanivimab the government purchased earlier this year.
The move comes as demand is skyrocketing for COVID-19 treatments. Across the country, several governors are boosting the antibody infusions as a primary treatment for people—including the unvaccinated—who have tested positive for COVID-19.
In recent weeks, governors of Southern states that have been deluged with COVID-19 outbreaks have pushed the antibody treatments. Demand has soared in Florida, Texas and Louisiana, which have seen a spike in infections, and where hospitals are overwhelmed with unvaccinated patients. "This is the best shot we've got right now to keep people out of the hospital and keep them safe," Gov. Ron DeSantis of Florida said.
Federal shipments of the drugs increased fivefold in August, to nearly 110,000 doses, with the majority going to states with low vaccination rates, the Associated Press reported. Seven states in the Deep South have been using about 70% of the national supply in recent weeks, The Washington Post reported.
It's a moment in the spotlight for monoclonal antibodies, which have flown below the radar during most of the pandemic. Just a few months ago, demand was low, and supply was plentiful.
Now, demand is outstripping supply, and the Biden administration this week is taking over allocation, rather than allowing states to order directly from the federal government.

Can Lilly catch up?
The question is whether Lilly can bounce back and catch up with competitor Regeneron Pharmaceuticals of Tarrytown, New York, which has been steadily supplying hospitals and clinics during Lilly's suspension.
Lilly's sales of COVID-19 antibody drugs crashed during the second quarter, down 82% from the first, to $148.9 million. During the same period, sales of Regeneron's COVID-19 antibody drugs skyrocketed nearly 900%, to $2.6 billion.
Lilly officials declined IBJ's request for an interview about the company's prospects for a comeback, or to project sales of COVID-19 antibody products.
But in a brief email, the drugmaker said it wanted to alert people that its suspension was over, and that the federal government was reopening distribution.
"[We] wanted to ensure that you were aware of this exciting news, again being available as an additional treatment option to patients," Lilly spokeswoman Allison Howell wrote.
And some observers agree that Lilly could seize the opportunity and regain some market share.
"At one point, it seemed as if Eli Lilly's COVID-19 antibody therapy was practically dead in the water," Keith Speights, an investor and contributor to Motley Fool, wrote on Sept. 11. "Distribution had been halted across the U.S. But now, though, it looks like there's still life for this therapy."
It remains unclear whether investors are convinced. Lilly shares fell about 10% from Aug. 27, the day the FDA announced it was resuming shipment of Lilly antibodies, until Tuesday, when the stock closed at $233.09. On Wednesday, when the federal government announced it was buying additional doses, Lilly's stock edged up about 2%.
Both Lilly's and Regeneron's antibody treatments are laboratory-made proteins that mimic the immune system's ability to fight off harmful antigens such as viruses.
The treatments are not vaccines and do not prevent people from getting infected. However, they can keep many infected patients from getting sicker and needing hospitalization.

Regeneron preferred
Around central Indiana, many health care systems are reporting higher numbers of antibody treatments—which are delivered in an outpatient clinic—in recent weeks. But few, if any, are using Lilly's cocktail. They say Regeneron's treatment is still more available, and some worry about the effectiveness of Lilly's product.
Indiana University Health, the state's largest health care system, said in a statement it is not using the Lilly antibody cocktail "due to concerns about reduced efficacy on some of our variants." It is offering about 75 treatments a week of the Regeneron cocktail in central Indiana.
Riverview Health in Noblesville said it originally offered the Lilly product but switched to Regeneron a few months ago.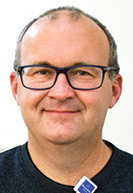 "Shortly after switching, Eli Lilly's product was suspended here in Indiana due to concerns with resistance," Brian Peters, director of pharmacy services and materials management, told IBJ. "At this point, we are still able to procure the Regeneron product and are planning to continue using it until there is new and compelling data requiring a change in clinical care for our patients."
Community Health Network is offering 30 infusions a day at clinics in Indianapolis, Anderson and Kokomo, all with Regeneron antibodies.
Ascension St. Vincent infused 198 patients during the week of Sept. 13 at clinics in Indianapolis, Evansville and Kokomo, up sharply from 114 patients the week before. All the infusions used the Regeneron cocktail.
"Lilly's product had been suspended for a while, and based on what allocations are available through the system, Regeneron is where we're at right now," said Dr. Christopher Belcher, medical director of infection prevention at Ascension St. Vincent.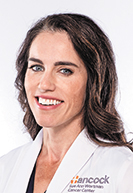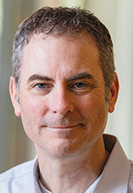 Hancock Regional Hospital in Greenwood is treating about 15 patients a day, all with the Regeneron cocktail. Officials there point out the FDA's authorization of the Lilly cocktail could be revoked in any state or territory where the combined frequency of variants resistant to the drug exceeds 5%.
"We are being very cautious about ordering a product that may not be authorized for use in a very short span of time," said Dr. Julia Compton, president of the Hancock Physician Network.
The Indiana Hospital Association said the Regeneron product remains the most frequently used COVID-19 antibody throughout the state.
Regeneron even got a boost in late July when the FDA expanded the emergency authorization of the antibody cocktail, allowing it to be used on people at high risk for progression to severe COVID-19, or who are not fully vaccinated, or who are not expected to mount an adequate response to vaccination.
Delta changed everything
The spike in demand for COVID-19 antibody treatments is a huge turnaround for the products, which posted only modest sales for most of the past year. In December 2020, federal officials said only 5% to 20% of all shipments had been used, even though hospitalizations had been surging.
One major reason: The infusion can take an hour or more under the watch of a nurse. Many patients were not interested.
Another reason: The drugs were effective only in early stages of the disease—usually within 10 days of a positive test. Patients often did not get a doctor's order quickly enough to get a treatment in time.
But the highly contagious delta variant changed everything, infecting hundreds of thousands of people, most of them unvaccinated. Many of them turned to antibody treatments as their best option.
That still bothers many doctors, who say the antibody treatments should be used only after vaccines, masking and social distancing have been tried.
"I would still encourage people not to rely on antibody therapies," said Belcher of Ascension St. Vincent. "Instead, do the things that we know can prevent infection in the first place, like getting vaccinated, wearing a mask, social distancing, good hand hygiene, and all of those measures that we have been talking about during the pandemic, because you don't want to get infected in the first place."
The June suspension was just the latest bump in a rough road for the Indianapolis-based drugmaker's efforts to provide COVID-19 treatments.
Earlier setbacks included shipments that sat unused in warehouse refrigerators, and a major purchase agreement with the U.S. government that was terminated early this year at Lilly's request.•
Please enable JavaScript to view this content.