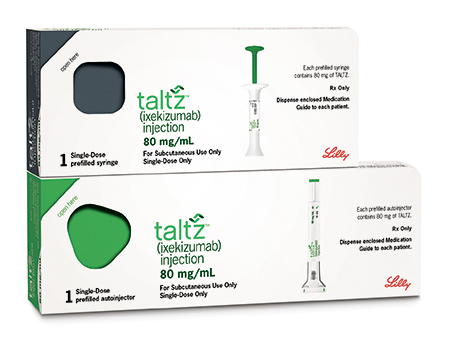 Two decades ago, Eli Lilly and Co. boasted just one blockbuster drug: the groundbreaking antidepressant Prozac, which produced $2.8 billion in revenue at its peak in 1998.
Over the next few years, the Indianapolis-based drugmaker catapulted other drugs—for schizophrenia, diabetes, cancer, erectile dysfunction and osteoporosis—into blockbuster territory, defined as annual sales of at least $1 billion. But many of the patents on those drugs have expired, and Lilly has been pushing hard to find its next big product.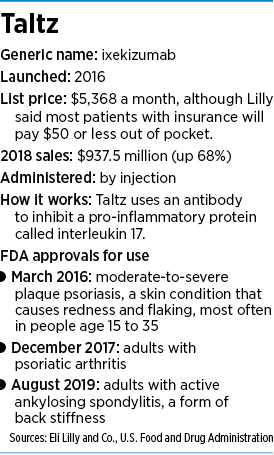 Now, the company appears to be weeks or months away from notching its latest blockbuster, Taltz, a hot-selling drug launched in 2016 that treats inflammation disorders, including plaque psoriasis and certain forms of arthritis.
Last year, Taltz rang up sales of $937.5 million, and doctors are increasingly prescribing it. For the first six months of this year, Taltz recorded $606.3 million in sales, putting it on pace to break the $1 billion threshold, perhaps in the third quarter.
It's a key moment for Lilly, which just a few years ago was struggling to deal with flattening sales, following a string of patent expirations and a slew of failed experimental drugs. The company, founded in 1876, was downsizing and feverishly working to bring new drugs to market.
Now Taltz—and a handful of other drugs Lilly has launched in the last five years, including Trulicity and Jardiance for diabetes, Verzenio for breast cancer, Olumiant for rheumatoid arthritis, and Emgality for pain—are shoring up the company's revenue and brightening its future.
Shares of Lilly have been trading around $112 in recent weeks—nearly double their five-year low of $64 in 2014, although down from the 52-week high of $132.13 reached last spring.
And some analysts think the stock warrants an even higher price.
"The growth prospects for Lilly's key drugs—Trulicity, Jardiance, Taltz and Verzenio—as well as other pipeline assets … are underappreciated, in our view," Louise Chen, a drug analyst for Cantor Fitzgerald, wrote in an Aug. 13 note to clients. She said the stock could climb to $143 in the next 12 months.
Jami Rubin, a drug analyst at Goldman Sachs, predicts that sales of Taltz could hit $2.5 billion a year by 2025.
Refilling the pipeline
Meanwhile, Lilly's older medicines are showing their age.
Sales of Cialis, a treatment for erectile dysfunction, fell 20% last year after losing U.S. patent exclusivity. Sales of Forteo, a mainstay for osteoporosis, fell 10%, while Straterra, used to treat attention-deficit hyperactivity disorder, fell 27%.
While many new products are fueling Lilly's turnaround, Taltz, launched in 2016, is an especially key driver.
The company spent hundreds of millions of dollars and about a decade to develop Taltz. It was part of a bigger effort, begun in 2000, to re-enter the biotech and autoimmune spaces Lilly helped pioneer in the 1980s but abandoned in the 1990s—just before biotech and autoimmune drugs caught fire.
Lilly scientists in Indianapolis and the company's biotech discovery group in San Diego decided to begin working in monoclonal antibody therapy, which focuses on using genetically engineered antibodies to attack certain proteins or cells.
Taltz works by using an antibody to inhibit a protein called interleukin 17, thus interrupting the chemical inflammation in the body's immune system.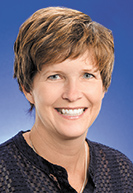 A Lilly scientist, Ling Liu, pitched the idea of developing an antibody to inhibit that protein, and management gave its blessing. Scientists then began the long process of developing and testing the antibody and coming up with a way to formulate it as a drug.
The opportunities for a drug like Taltz were vast, since it was potentially able to address many autoimmune diseases—conditions in which a patient's immune system mistakenly attacks the body, trying to guard against bacteria and viruses.
"When you look at the range of autoimmune diseases, they can manifest themselves in a lot of different ways," said Rebecca Morison, vice president for immunology at Lilly. "But the functioning in the body is similar."
She added: "That's why you can see, for instance, a drug that might work in psoriatic arthritis as well as in skin plaque psoriasis, because the underlying body condition is an autoimmune condition."
Indeed, biotech analysts say interleukin 17 is being recognized as an increasingly important target, critical in the treatment of many autoimmune diseases, from rheumatoid arthritis to Crohn's disease—a swath of disorders that affect tens of millions of Americans.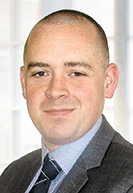 "These autoimmune diseases affect a massive proportion of the population," said Robert Driscoll, a biotech analyst with Wedbush Securities in San Francisco.
"There's always going to be folks that don't respond to older drugs, so doctors are always looking for additional agents to treat them."
Trial and error
The newer drugs, however, come with a steep price, and insurers often require doctors to try an older, cheaper drug first, said Dr. David Batt, a rheumatologist with Indiana University Health.
Taltz, for example, has a list price of $5,368 a month, although Lilly said most patients with insurance will pay $50 or less out of pocket. The drug, also known by its generic name, ixekizumab, is an injectable that can be administered by the patient.
Taltz is approved for three conditions. The U.S. Food and Drug Administration originally OK'd it in 2016 to treat moderate-to-severe plaque psoriasis, a skin condition that causes redness and flaking, most often in people ages 15 to 35.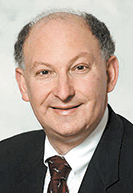 A year later, the FDA approved it for a second use, treating adults with psoriatic arthritis, a chronic, progressive form of inflammatory arthritis that affects people with psoriasis. About 1.6 million Americans suffer from the painful condition.
And in August, Taltz received approval for the treatment of adults with active ankylosing spondylitis, a chronic and progressive form of back stiffness that affects 1.6 million Americans.
Along the way, the drug notched up some bragging rights. In December, Lilly announced that Taltz beat the world's best-selling medicine, AbbVie Inc.'s Humira, in a head-to-head clinical trial for psoriatic arthritis.
Some doctors who treat inflammatory diseases say they welcome the new drugs to help patients who haven't responded to other treatments.
Batt said treating patients with psoriatic arthritis, for example, usually begins with older drugs, such as methotrexate, which has been around more than 30 years, along with low doses of steroids.
If patients don't respond to the older drugs, Batt said, he will try drugs from the TNF class next—which include Humira, Enbrel, Remicade and Symphony—that have a long track record of effectiveness and safety.
If patients are still not responding, Batt said, he might try one of the interleukin inhibitors, such as Taltz or Cosentyx. He said most of the drugs are effective, but not in every patient.
"So we need to have a lot of drugs, because many patients don't respond to drug A or B or C or D," Batt said. "And unfortunately, we don't have any way to know upfront from the patient's immune system which drug will work the best."
Crowded field
The downside for pharmaceutical companies selling interleukin inhibitors is that competition from rival drugs is stiff and becoming even more so.
Switzerland-based Novartis International AG became the first to get a drug approved, in January 2015, when the FDA gave Cosentyx the green light to treat adults with moderate-to-severe plaque psoriasis.
That gave Novartis the coveted "first in class" designation, and more important, gave it more than a year's head start over Lilly's Taltz. Last year, Cosentyx hauled in worldwide sales of $2.8 billion, nearly three times as much as Taltz.
Also vying for sales are Johnson & Johnson's Tremfya and Sun Pharma's Illumya.
And in April, AbbVie launched Skyrizi, a new drug for plaque psoriasis that the company projects might reach sales of $5 billion by 2023.
In its first two months on the market, Skyrizi brought in $48 million, a performance that Cowen & Co. analyst Steve Scala called "one of the biggest launch numbers in my memory."
But Lilly officials say they have faith that Taltz will hold its own, pointing out that prescriptions for the drug climbed 61% in the second quarter.
Josh Smiley, Lilly's chief financial officer, said the strong launch of AbbVie's Skyrizi appeared to come primarily at the expense of Cosentyx and Jannsen Biotech Inc.'s Stelara.
"Our growth continues, and we feel good about the share performance that we're seeing," Smiley said.•
Please enable JavaScript to view this content.