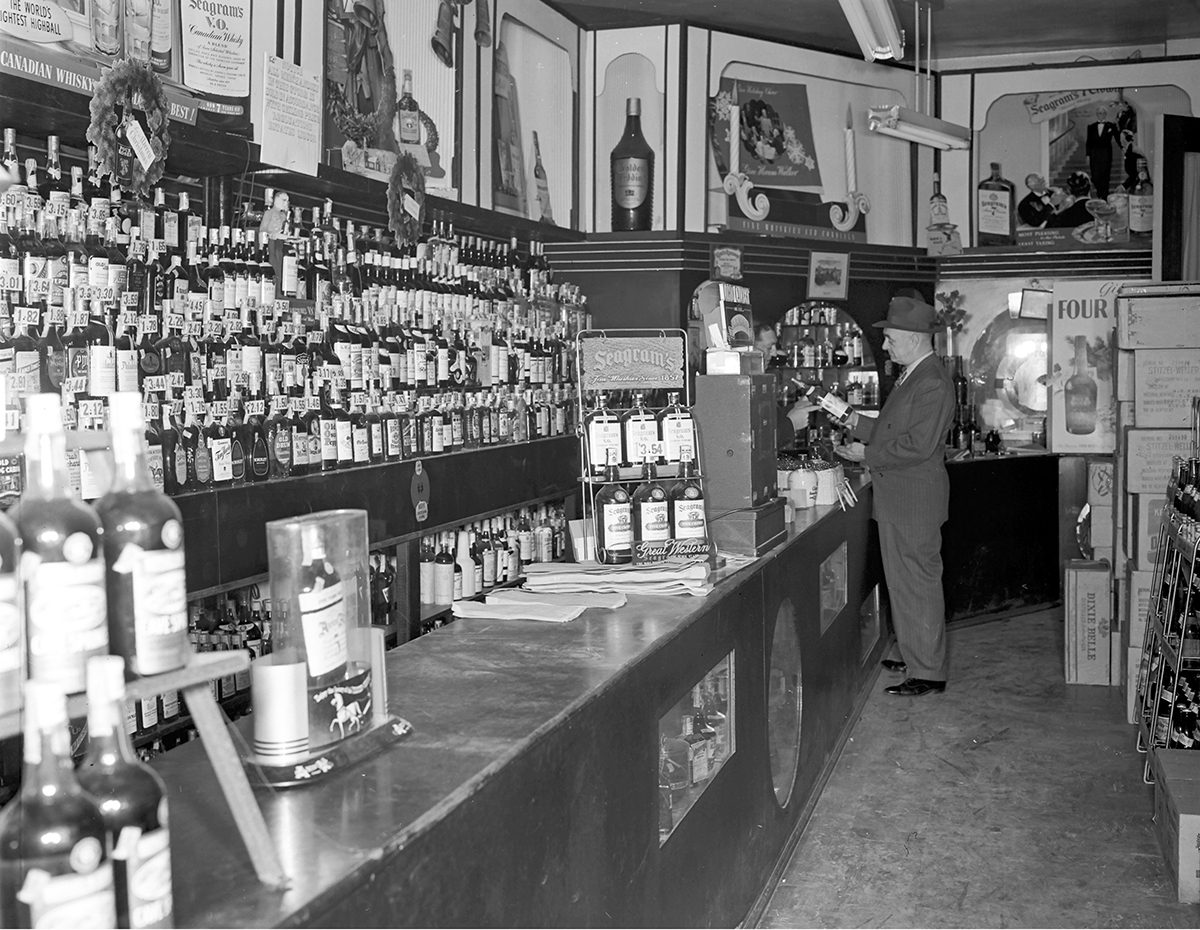 Construction on the Claypool Hotel—a $1.25 million, eight-story building at the northwest corner of Washington and Illinois streets—was completed in 1904, with reportedly one of the largest lobbies in the nation at the time. The hotel included a number of spaces for retailers and the list of tenants over the years included a barbershop, cigar store, drugstores, rug shop, shoe store and many more. The building was demolished in 1969, following a fire two years earlier. This photo taken on Dec. 10, 1942, shows the inside of a liquor store at the Claypool Hotel, although the description does not name the store. It could be the Estates Liquor store, which was located in the building for decades. Today, liquor stores dot downtown, but this week, Gov. Eric Holcomb announced they can provide only curbside service for now due to the coronavirus pandemic.
Sources: HistoricIndianapolis.com, Indiana Historical Society
Credit: This photo is courtesy of the Indiana Historical Society and is part of the Larry Foster Collection. More images are available at images.indianahistory.org.
Please enable JavaScript to view this content.