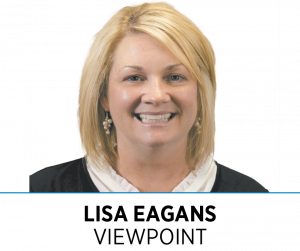 We've entered into the endemic phase of COVID, but our nurses in the workforce will continue to feel the effects for at least three more years. As we round out the year, the strain is accelerated due to seasonal spikes in illnesses coupled with the long-term effects of COVID.
These obstacles are coinciding with the ongoing nursing shortage we're facing in Indiana. According to the Indiana Hospital Association, our state will need about 5,000 more nurses by 2031. Indiana House Bill 1003, which simplified certain nurse licensure restrictions to help with the nursing shortage when it became law, was a major step forward, but some hospitals still haven't implemented this change into their own operations. Furthermore, shortages not only affect our workers; they also affect the level of care patients can expect to receive.
WGU Indiana, having ties with hospitals throughout the state, is here to address what can be done to help uplift our current health care workforce while also creating a more sustainable field for generations to come.
◗ Acknowledge the decrease in preceptors.
Preceptors, or mentors, yield many benefits to nurses newly entering the field. Preceptors are positioned to offer on-site feedback, support and education.
But the most recent national-level survey for the U.S. nursing workforce shared that the average age of RNs was 52. And it's not uncommon for nurses in the 50-60 age demographic to start preparing to either retire or find a role in health care that's less intense. Health care leaders must encourage and incentivize this group of professionals to serve as mentors as a way to retain younger nurses in the workforce and encourage those looking to enter into the field.
◗ Provide pathways for nurses to enter into degree programs.
Nursing is a profession that offers more than 80 careers and specialties, meaning there's a multitude of opportunities when it comes to degree programs. Health care leaders must help break down barriers for entry into programs that have the potential to be mutually beneficial to the organization and health care worker. Entry-level health care professionals—like licensed practical nurses or medical assistants—can graduate to more skilled work, while seasoned nurses can find ways to emerge from the heavy weeds of patient care and grow their profession.
Higher education partnerships exist that offer flexible, competency-based degree programs so that nurses can continue caring for patients while pursuing a degree. Health care leaders should make these partnerships a reality, which can then lead to stronger retention rates for nurses and provide immediate pathways for those looking to upskill within the organization.
◗ Prioritize mental health and a work-life balance.
Nursing is a career that brings forward some of the most talented, caring and compassionate individuals. But are nurses being given the time and resources to care for themselves?
It's up to health care leaders to identify ways to provide nurses and health care workers with reasonable paid time off to rest and recharge and with evolving schedules and other benefits. Prioritizing mental health and acknowledging the importance of a work-life balance is a critical step in retaining workers and attracting a talented pipeline. Otherwise, hospitals will face a drop in quality patient care, which can then lead to a negative impact on its quality metrics that directly affects funding and, in turn, can hurt retention.
While many industries are adjusting to a more flexible way of working, our health care system remains at battle with shortages and strain. We must address this need now and ensure we're providing a sustainable workplace environment for every current and future nurse who is driven to care for our communities.•
__________
Eagans is the state director of prelicensure nursing for WGU Indiana.
Please enable JavaScript to view this content.