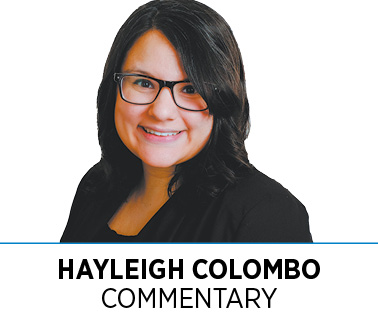 Kyra Bowerman couldn't afford the bank fees that were swallowing her. Stefanie Bell lived in a homeless shelter despite working full time. Peggy Thomas died after years on the streets.
These are some of the people readers have met through IBJ's "One City Worlds Apart" series, exploring the tenuous economic fibers that hold the city together—and the disturbing reality that those fibers are fraying.
Here are a few of the troubling statistics the series revealed:
◗ All but one of Indianapolis' ZIP codes saw an increase in poverty from 2000 to 2016.
◗ 20% of the city lives in poverty.
◗ A 12-year difference in life expectancy spans the city's 26 ZIP codes. The lowest is similar to the life expectancy in Iraq.
It's utterly shocking, but we live with it. It's an emergency, and yet we don't react as if it is.
I've learned while reporting this series how disconnected I was from the reality that thousands experience here. I chalk up my ignorance to the circumstances I was born into, a moderate amount of work and relatively good luck. A pair of new jobs is the good luck that is sadly taking me away from IBJ—and Indianapolis—as my fiance and I head to Columbus, Ohio.
Our jobs will sustain us there, but many jobs come up short. I was shocked to learn during my reporting that 40% of those in poverty here are employed but aren't paid enough to climb into the middle class.
We also have a wide racial earnings gap, with the average black worker earning just 56 cents of the dollar earned by the average white worker. That suggests systemic racial discrimination is still pervasive.
A familiar refrain among civic and political leaders is how our city stands above others because everyone, regardless of political party, comes together to tackle big challenges. And yet it is only recently that city leaders have begun talking openly of economic and racial inequality.
In the recent mayoral debate between Democratic Mayor Joe Hogsett and his Republican challenger, Jim Merritt, both men said poverty was a key issue and vowed to work on it if elected. I'm gratified the candidates and others are talking—and I hope IBJ's reporting has helped facilitate the dialogue. There needs to be more talk, ideas, action and, above all, more listening.
A common activist slogan is, "Nothing about us without us." City leaders who don't know what that means need to find out.
It's a lesson I learned after launching the series with an article comparing Meridian-Kessler's prosperity with Martindale-Brightwood's poverty. I soon heard from Martindale-Brightwood resident Gina Fears, who said there was much more to share and many others I should hear from. Gina invited me to the community's hub, 37 Place, and introduced me to neighborhood leaders, who spent several hours with me—even took me on a tour—and shared their stories. I am grateful for that time together, which sparked lasting relationships. As Gina emailed me later that day, "We adopt people, so you are now one of us." Thank you for adopting me, Gina.
Our conversations last spring formed the basis of what I would argue is the most important article of the series. The headline: "Struggling neighborhoods want their 'own renaissance.'"
Gina said in that article: "I'm distrustful that this area will be used and misused for someone else's gain." Many activists I spoke to agreed, fearing "improving neighborhoods" will come in the form of brick-and-mortar structures that gloss over problems and push out neighbors.
To make real progress, everyone must be included. Hard truths must be confronted about where we've failed in the past. Meaningful action must be taken to avoid repeating those mistakes.
Otherwise, we will continue to be one city living worlds apart.•
__________
Colombo is a former IBJ reporter.
Please enable JavaScript to view this content.