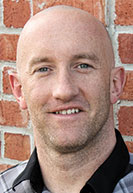 PactSafe Inc., an Indianapolis-based tech firm that offers clients a cloud-based contracting platform, has been acquired by San Francisco-based Ironclad Inc., one of the nation's top makers of enterprise software for managing contracts.
The acquisition was announced ahead of Ironclad's flagship 2021 State of Digital Contracting event Thursday.
Financial terms of the deal were not disclosed.
PactSafe's entire team is staying on board and joining the Ironclad team, company officials told IBJ. PactSafe, founded in 2012, has 40 employees.
PactSafe founder and CEO Brian Powers will be joining the Ironclad executive team.
PactSafe raised a $5.5 million round of capital in mid-2018 and a $2.5 million round of capital in late 2015.
Ironclad is on a growth tear, and in January closed on a $100 million Series D round of capital, bringing total investment in the company to $183 million. Ironclad is using that funding for product development and to grow through acquisitions.
Ironclad officials said they plan to make Indianapolis one of the company's geographic hubs and are eager to be part of the growing local technology ecosystem. They said they plan to continue hiring in Indianapolis.
PactSafe is the leader in clickwrap agreements, covering high-volume, high-speed, online transactions. Clickwrap is a digital prompt that offers individuals the opportunity to accept or decline a digitally-mediated policy. Privacy policies, terms of service and other user policies, as well as copyright policies, commonly employ the clickwrap prompt.
PactSafe's customers include Wayfair, DoorDash, Angi (formerly Angie's List), BMC Software and Upwork.
"The synergy between Ironclad's vision and PactSafe's vision was uncanny," Jason Boehmig, CEO and co-founder of Ironclad, said in a written statement. "Both of our companies believe that businesses can be fundamentally improved by creating a new, digital standard for the market."
Ironclad said the acquisition makes it the first company in the contract lifecycle management space to cover all contracting-use cases, from highly negotiated agreements to click-to-accept.
"Ironclad created digital contracting as the new standard, and by becoming a part of the team, we are able to incorporate the velocity of digital acceptance to make the most powerful, single operating system for business contracting," Powers said.
Please enable JavaScript to view this content.