A new casino planned for Terre Haute hit another roadblock Thursday when the Indiana Gaming Commission voted unanimously not to renew the holding company's casino license.
Lucy Luck Gaming—previously named Spectacle Jack—did not complete its financing for the casino project and failed to establish an executive team, so the gaming commission decided to not grant the license renewal.
"Lucy Luck has shown a lack of progress with no timeline for opening," Sara Tait, the gaming commission's executive director, said at a meeting Thursday.
Tait said the gaming commission gave Lucy Luck months of notice to pull together what it needed to gain renewal of its license this month, and the company failed to meet those obligations. She said she was frustrated there was no movement on the casino plans for the past year and a half.
Casino officials had more than a year ago outlined a construction plan for opening the $125 million facility in September 2021. The gaming commission then forced two top executives to give up their ownership stakes in the project last year amid investigations into allegations of financial wrongdoing.
Terre Haute businessman Greg Gibson took over leadership of the project. He said Thursday that Lucy Luck has been making progress to open the Terre Haute casino, and it is in a position to hire an executive team.
"We've worked our tails off to make this happen," Gibson said.
Tait responded to Gibson's comment, saying what he claimed was not accurate. She said the gaming commission was only informed of potential executive candidates, but no new hires.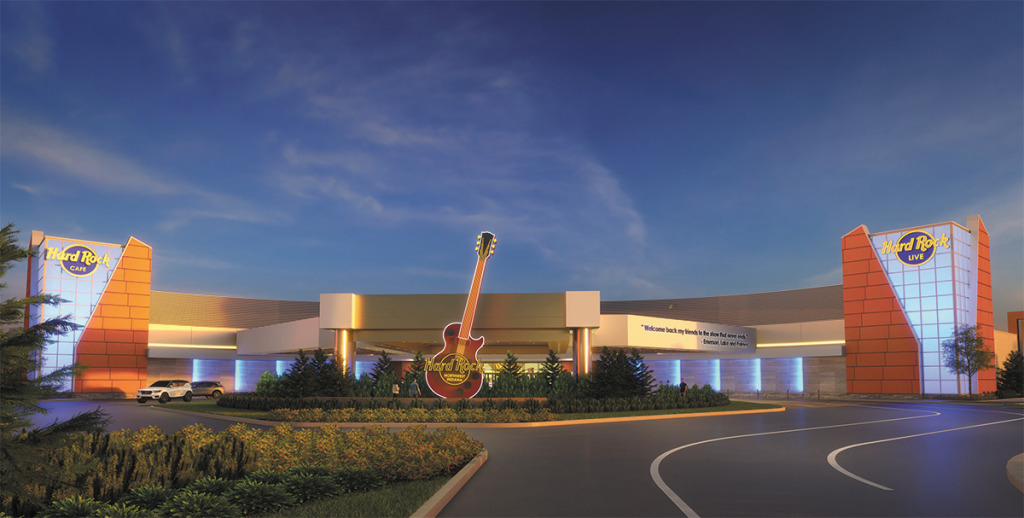 In May, Lucy Luck partnered with Hard Rock International to operate the casino, which had been named "Rocksino." Hard Rock also operates the newly-opened Hard Rock Casino Northern Indiana in Gary.
The Hard Rock casino license was also on the commission meeting agenda for renewal Thursday, but commission members decided to table its approval until its next meeting due to Spectacle Entertainment's—the parent company—association with Lucy Luck.
The Indiana Gaming Commission will open up a 90-day window for applicants interested in the Terre Haute casino license. Lucy Luck has the opportunity to reapply for the license. The company has not decided if it will reapply, Gibson said in a statement Thursday.
"As for Lucy Luck, we may reapply, but I'm not sure if we will. We certainly have accomplished our original goal of bringing a gaming license to Vigo County," Gibson said.
Lucy Luck had projected the casino would hire 600 employees and earn $120 million in its first year. The facility's plans included a Hard Rock Cafe, other restaurants and a 250-seat room for entertainment and meeting events.
The Associated Press contributed to this report.
Please enable JavaScript to view this content.