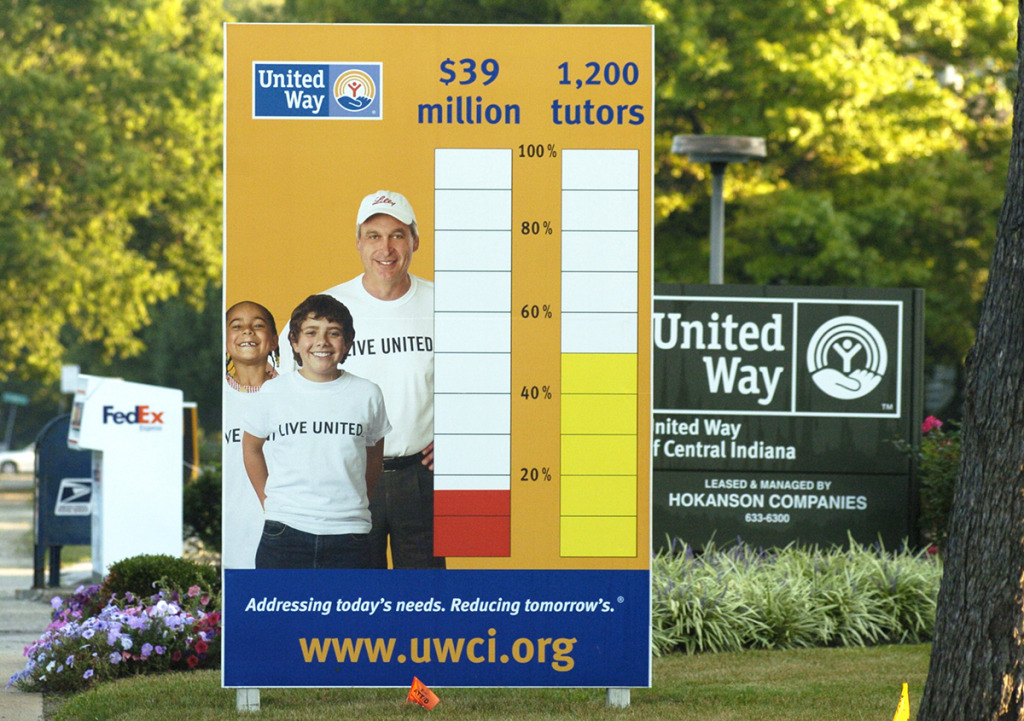 The United Way of Central Indiana announced Wednesday that a donation of a previously undisclosed amount from philanthropist and author MacKenzie Scott is worth $25 million, making it the largest gift from a single donor the organization has ever received.
The donation was part of the $4.1 billion that Scott, the former wife of Amazon founder Jeff Bezos, gave to nearly 400 not-for-profits across the country late last year. United Way of Central Indiana is one of six organizations in Indiana that received a gift from Scott.
United Way of Central Indiana CEO and President Ann Murtlow previously told IBJ the gift from Scott was unexpected, and the organization has described it as "transformational."
The Indianapolis-based not-for-profit said it plans to work with community partners over the next three to five years to determine how to best use the unrestricted gift, but the priority will be economic and social mobility programs.
"With so many in our community reeling from the health and economic effects of the pandemic, recovery will not come overnight," Murtlow said in a written statement. "This gift is testament to the hard work of our people and partners, core strategy, demonstrated impact, and deep commitment to making central Indiana a strong, healthy and equitable community for all."
Murtlow told IBJ that it's possible some of the funding will be spent in the short term to help those suffering from the economic effects of the pandemic, but she believes the $23 million Central Indiana COVID-19 Community Economic Relief Fund that United Way helped establish in the spring and other public and private partners are currently addressing those needs.
"Our intention is to think of this enormous generosity in the short term and long term for our community's recovery," Murtlow said. "We will, of course, keep an eye on this and any gaps going forward."
Murtlow said she expects United Way to play an important role in the long-term recovery of the community, and the donation from Scott will help fund those initiatives.
"We intend to be thoughtful about addressing root causes of poverty and economic mobility in the longer term," Murtlow said. "These types of initiatives tend to be complex and highly integrated and take more than a year to implement well."
Scott is the world's 20th-richest person, with a net worth of about $59.9 billion as of Tuesday, according to the Bloomberg Billionaires Index. She received a quarter of her ex-husband's Amazon shares following their 2019 divorce, worth about $38 billion at the time.
Please enable JavaScript to view this content.