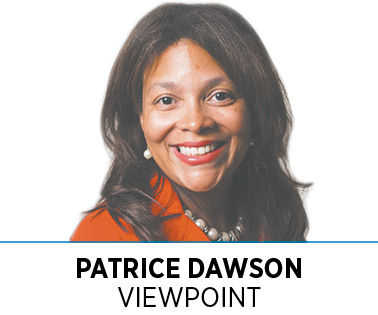 Indianapolis icon Madam C.J. Walker lived more than a century ago, when women didn't have the opportunities they do today. As we celebrated African American History Month, I was reminded how inspiring Madam Walker is and will continue to be for fellow African American women—whether entrepreneurs or volunteers—even 100 years after her death.
Madam Walker's philanthropic giving focused on helping African Americans overcome racism and achieve full citizenship. She gave money to local, regional, national and international organizations that were typically founded by or focused on serving African Americans. Madam Walker's generosity began long before she was financially successful, and her gifts had origins in the African American traditions of collective giving by women.
Madam Walker's business acumen and success are also remarkable, especially given the time in which she lived. She created an innovative beauty product empire, employed thousands of women across the country and became a self-made millionaire. Madam Walker's business practices also informed her philanthropic decisions, as she often created opportunities for black women to support themselves, their families and communities despite the restrictive Jim Crow laws.
Today, there are still significant challenges African American women face, particularly in the business world. The number of black women business owners is growing at nearly three times the rate of women business owners overall, but American Express found the average annual revenue of businesses owned by women of color dropped $20,000 in the last 10 years; revenue for non-minority-owned businesses is on the rise. A report from the Federal Reserve Bank of Kansas City shows 40% of African American women who request bank financing get denied, while for non-minority women, the percentage is half that.
While the struggles my fellow African American women face today are different from the ones Madam Walker faced as a daughter of slaves in the late 1800s, we can all learn from the persistence that led to her becoming an influential African American businesswomen and one of the first to become a millionaire.
The Junior League of Indianapolis, an organization I proudly serve as president, recently helped fund an exhibit at the Indiana Historical Society to honor Madam Walker. The "You Are There 1915: Madam C.J. Walker, Empowering Women," exhibit celebrates Madam Walker's remarkable accomplishments and life through images, multimedia pieces and activities.
I did not fully understand the depth and magnitude of Madam Walker's success and generosity until I visited the museum. I am proud the JLI has helped carry on the same values of Madam Walker by promoting volunteerism, developing the potential of women and improving the community through effective action and leadership.
As Madam Walker said, "I want you to understand that your first duty is to humanity."
Whether starting a business or volunteering to improve our community, we have much to strive for more than 100 years after Madam Walker left us her legacy.•
__________
Dawson is president of the Junior League of Indianapolis.
Please enable JavaScript to view this content.