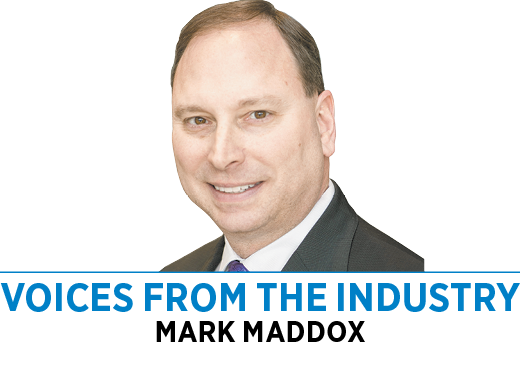 As an investor attorney, I am usually the last line of defense for most investors. Some have suffered devastating losses at the hands of trusted advisers. Most don't realize the first line of defense is the individual investor himself. By following my six common sense rules, most investors can avoid the privilege of suffering big losses and having to call a lawyer.
Rule 1: Understand what you are investing in. Most investors I meet simply don't understand the investments they've made. When you don't understand the investment, you can't fully understand the risks associated with it.
The more complex investments usually have more complex risks. If you don't or can't fully understand an investment, don't buy it. If you don't understand an existing investment, consider selling it.
Rule 2: Understand how your financial adviser is compensated. The root of most evil in the investment business is the broker's commission. Brokers need to eat and pay mortgages and car loans. Sometimes they need to sell a client something to pay the bills, causing them to put their interests above yours.
For some investments, it is easy to see the broker's commission on the confirmation statement accompanying the sale. Other advisers charge you an annual percentage fee based on assets under management, usually paid quarterly.
The industry has been slowly moving toward this percentage-fee-based system, viewed as much fairer to most investors. Big red flags arise when a broker says you are not paying him anything to buy a particular investment, or that his fee/commission is paid by someone else. It is always you paying his fee, directly or indirectly.
Rule 3: Pay attention to your investments. They are important to you for many reasons. You should not simply rely on your financial adviser to watch them without your doing a little of the work. You should try to timely review your monthly or periodic statements to see how the investments are performing. If you notice performance inconsistent with the risks you understood, contact your adviser as soon as possible.
You should also be meeting with your adviser (by phone or in person) at least once annually, if not two to three times a year, to discuss your portfolio and related issues. Make a few notes during your meetings with your adviser to help determine whether future developments are consistent with his past statements.
Rule 4: Change your investment portfolio as life dictates. I can't wear the same clothes in my 60s that I did in my 20s, as the older ones are just a little tight. The same thing applies to your portfolio. The types of investments that are appropriate to a 25-year-old at the beginning of his investment career are much different from the needs of a 65-year-old nearing retirement.
By meeting with your adviser at least annually, the necessary changes to your portfolio can be more subtle and rebalanced along the way. In general, the appetite for risk should be lower for a senior investor compared to a twentysomething.
Rule 5: Be an investor, not a riverboat gambler. If you want to take a small portion of your net worth to gamble, you will have much more fun at a Hoosier casino or racetrack than in the stock market. The stock and bond markets are risky and unpredictable. Prudent investing still dictates that you should be well-diversified among multiple asset classes and not overconcentrated in a few stocks or one market sector.
You always hear your friend or co-worker bragging about the killing he made on a particular stock. But you never hear that friend or co-worker talking about the investments where he lost money. Don't give in to the hype, or hot-stock mentality. Subscribe to the long-term "tortoise beats the hare" philosophy of staying diversified for the long haul.
Rule 6: Listen to your gut (and your spouse). I can't even count how many times I've heard a prospective client tell me he suspected something was not right in his dealings with his adviser but continued to trust him. I've also had many clients tell me their spouse didn't like or trust an adviser from the beginning or early on in a relationship. This has caused some clients to make me swear to not let their spouse know about his investment losses.
These important red flags need to be examined and listened to in order to avoid long-term losses and marital disharmony. No one wants or needs more marital disharmony!•
__________
Maddox, a former Indiana securities commissioner, is founder of the law firm Maddox Hargett & Caruso PC.
Please enable JavaScript to view this content.