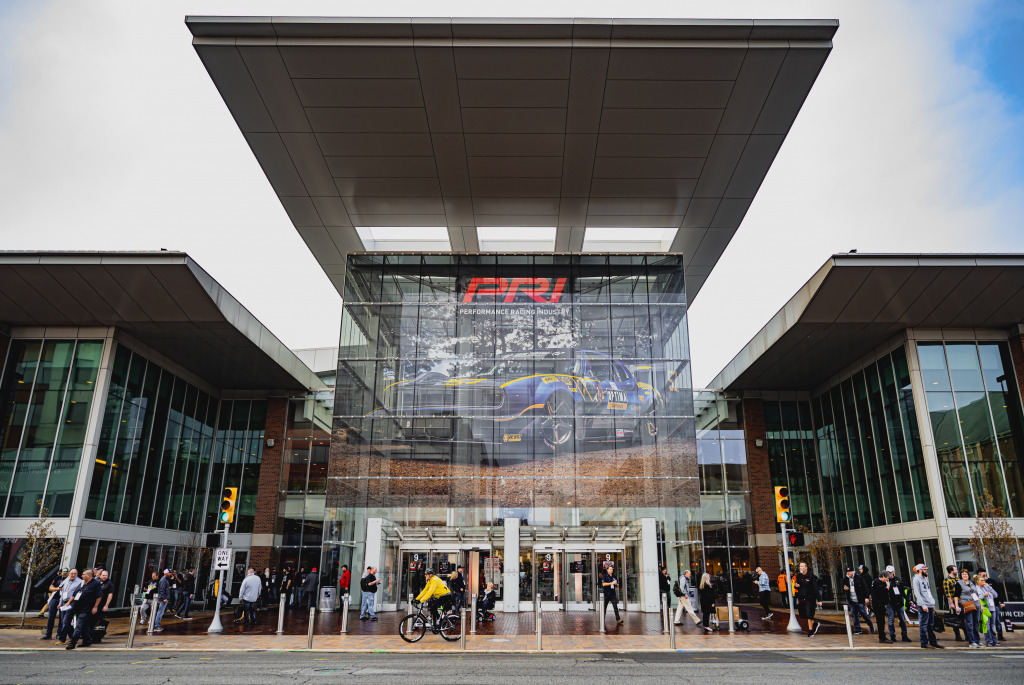 One of Indianapolis' largest trade shows abruptly fired its top executive this week without explanation, just days after welcoming 50,000 attendees to its show at the Indiana Convention Center.
The Performance Racing Industry severed its relationship with Jamie Meyer on Tuesday following internal discussions among senior leadership officials and board members at its parent organization, the Specialty Equipment Marketing Association.
While SEMA and PRI confirmed Meyer's exit, they are staying quiet on what led to the dismissal, which comes as PRI looks to build up its membership base and entrench itself in the political sphere through a new political action committee.
The exit follows PRI's annual trade show, which ran Dec. 8-10. While official numbers have not yet been made public, the organization over the weekend said it was forecasting 10% growth in exhibitors and 9% growth in total attendance year-over-year. The 2021 show drew about 50,000 participants.
"As a matter of company policy, we do not discuss details related to personnel matters," SEMA and PRI told IBJ in a joint emailed statement through a spokesperson. "We have great momentum coming off a successful PRI Show. The timing is such that the PRI staff is well positioned to meet the needs of our members as we move forward."
Meyer was hired by PRI as the organization's first president in May 2020 after 15 years at General Motors and two years on the SEMA board. The 2020 show was ultimately canceled due to the pandemic before returning last year. PRI is one of Indianapolis' largest annual trade shows, and was expected to generate an estimated $65 million for the city this year.
Jim Liaw, managing director of PRI, said SEMA notified staff of Meyer's exit by email on Tuesday, but did not provide a reason. He said the move came after what's been viewed internally as a strong show, particularly amid shifts in the organization's strategy.
Liaw is expected to serve as interim president while a search is conducted for Meyer's replacement, though a firm timeline for that process has not yet been finalized.
"There are a few things that myself and [SEMA officials] have to do" in the next few months, he said. "Meeting with the staff, reviewing the current state of operations and … finding opportunities to refresh the team, if any changes are needed. Part of that will be [determining] who the replacement will be for Dr. Meyer or if there's an opportunity for somebody internally to step into that position."
This year, PRI introduced a $40 membership dues structure, which both gives admission to the show and provides certain perks for participants, such as access to industry seminars, discounts on parts and equipment and networking opportunities. In years past, there was no established membership program and admission to the show was free with a requirement that attendees prove they were part of the industry.
In January, the organization acquired the 42,500-square-foot, two-story building at 1255 Main St. in Speedway, which it renovated into a new membership headquarters and operations hub for its Indianapolis employees. About 34 people currently work for PRI, according to the organization's website, including several in Indianapolis.
"As the dust settles … we'll start tackling what 2023 will look like and what new enhancements can we add to the show, as well as to the PRI organization in our programming throughout the year," Liaw said. "I just know that I've been asked in the interim to step in and run and manage the team and work with senior leadership to [do that.]."
Meyer could not be reached for comment for this story.
Please enable JavaScript to view this content.