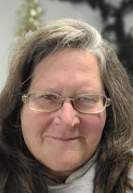 The holiday shopping season is doubly busy for Shelbyville's Jonna Asher.
Not only is she a retailer, but she's a retailer who specializes in personalized Christmas ornaments at ShopMetamora.com and at her physical store that bears the same name in Metamora in southeastern Indiana.
Her ornaments primarily feature hand-drawn pet portraits and snowmen doing everything from playing soccer to getting married to being crowned homecoming king. Here's her advice on how to sell Christmas crafts online and at central Indiana craft fairs, where she has booths throughout the holiday season.
What have you found to be your best strategy for selling holiday crafts?
Through talking to potential customers, I have developed a style. And most of my really top sellers are from customers who said, "Can you do such and such?" So, it's mostly just talking to people, and then turning around and showing people that you can make what they've asked for. It's better to make something you know people want than just making items hoping that someone will buy them. So, that's what I do and that has proved to be beneficial.
So, how important are seasonal craft shows compared to internet sales?
They're both important. The craft shows let me get out and talk to people and get their feedback. Then I give them my business card and they can go online, or they can join my mailing list, which then I can promote other things to them. And hopefully, they're returning customers, because I offer sales. And I invite them to my Facebook group.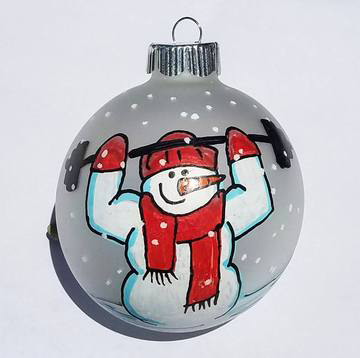 How early did you have to start making ornaments for this holiday season?
Well, this year I had a hard time getting ornaments to paint on because of all the supply chain issues. But I started painting in July. I usually start six months ahead.
How do you anticipate what customers may want that's new this year as compared to a year ago?
I never know. I have staples that I know I'm going to show. And then every year, there'll be two or three that I'm thinking about discontinuing that just take off. I'm not promoting them, but people just start buying them for some unknown reason. This year, it's been homecoming king and queen ornaments. I've been making them for, like, three years, but I've probably sold three times as many this year as I had the entire time before.
What are your best-selling ornaments this year?
Most of them have to do with exercise or sports, like weightlifting and soccer. And wedding ornaments. I didn't sell hardly any wedding ornaments last year because of the pandemic, but now people are getting married again.
What's your advice for people who want to sell crafts online?
A lot of people think it will be easy. They'll just throw some pictures of their merchandise online and they'll be making money hand over fist. But it's not as easy as that. You have to know how to write enticing copy, you need to learn about search engine optimization so people can even find your Etsy store or your website. And you really have to work at it. Even if it's just a side hustle, you have to work it like it's your job.•
Please enable JavaScript to view this content.