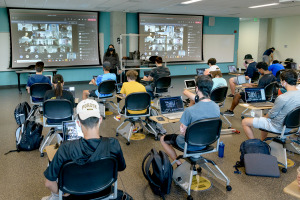 Though it's still too early to parse out all the changes the pandemic has forced (or has yet to force) on higher education, it's safe to say college life is already drastically different than it was in 2019.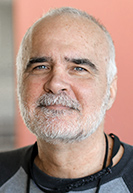 Online learning options have exploded, as have the numbers of non-traditional students. And most experts agree the revolution is just getting started, with more new takes on the college experience to come.
"We are at the very, very beginning," said Jeffrey Anderson, associate dean for undergraduate educat-ion at the Indiana University School of Education. "Given what I've seen in the last five years, I have a very difficult time even thinking about what will happen during
the next five."
Here are some already-emerging trends.
◗ Online and hybrid instruction is just getting started.
"Online was already becoming more prominent before the pandemic, and COVID-19 accelerated that trend," said Jenna L. Rickus, professor and vice provost for teaching and learning at Purdue University. While Purdue is still focused on the "residential experience at the undergraduate level," online learning continues to expand, creating new ways to blend work and school, and campus and online time.
The technology to make that possible has, thanks to the lockdown, never been more ubiquitous, nor as advanced. Anderson at IU remembers the first tentative experiments with the technology some two decades ago. "We'd have three or five different groups around the state online, and at any moment, any one of them would disconnect," he said. "Now things have shifted. We had no choice but to make that leap 18 months ago."
Lea Cadieux, Ball State University's interim vice president of marketing and communications, said the university already had more than 6,000 students taking online courses before the pandemic. "We employed new technologies at the outset of the pandemic to accelerate our efforts in online learning," she said. "Because of our preexisting infrastructure, we were able to quickly pivot to full online during the pandemic."
◗ However, students haven't lost their appreciation of getting together in person at a physical campus.
Yes, everyone's now a pro at Zoom calls and expects more flexibility when it comes to in-person classroom appearances and online work, but few students fondly recall the months they spent sitting in their dorm or home bedroom, gazing at their instructors on computer screens. Especially the ones who lost opportunities to study abroad, participate in student organizations, do in-person internships, or just go to a football game.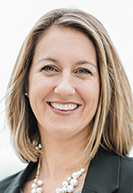 "To a very, very large degree, they want to get back to the way things were," said Jillian Kinzie, associate director of the Center for Postsecondary Research and the National Survey of Student Engagement Institute at the Indiana University School of Education. "They want to start having that college experience again."
Melissa Beckwith, vice president of strategy and innovation at Butler University, reports a slight decline in out-of-state applications since the beginning of the epidemic, and an uptick in in-state applications. "Our students and parents have overwhelmingly told us that they value the full residential college experience and in-classroom learning, so that's what we are focused on delivering," Beckwith said. "But we do have the ability to pivot to online learning, as we did last year, if the situation dictates."
Beth McCuskey, vice provost for student life at Purdue University, said the pandemic experience might make "having class outside" a regular thing in coming years. "The pandemic escalated the importance of outdoor spaces as vital connection points on campus and in communities," McCuskey said. "I envision these 'outdoor rooms' to continue to grow and evolve as they become prime engagement spaces for students."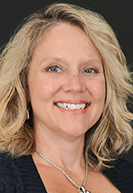 ◗ Recording lectures and other essential materials for later review will become standard practice.
"When I teach a class, I automatically turn on my Zoom and Zoom recording," said IU's Anderson. "Then I make the recording available to students who want to review it and also students who weren't able to attend class. So there's no need any longer to, say, have a snow day."
◗ The "test optional" movement will continue to gain strength.
The movement to deemphasize such high school tests as PSATs when selecting enrollees only accelerated when the pandemic made spending a Saturday in a crowded room, actually taking the exams, impossible.
"This movement was already well underway, and the pandemic accelerated it," Kinzie said. "It also spotlighted the fact that students are very capable and deserving of a college education, regardless of their ability to perform one Saturday morning on a test."
Ball State was the first large, public university in Indiana to make testing optional.
"We are gratified that our innovation paved the way for other institutions, including Purdue and IU, to follow our lead," Cadieux said. "While standardized tests will likely continue to have a place in college admissions for some schools, test-optional admissions seem here to stay."
◗ University faculty and staff will seek more flexible work schedules, including work-at-home options.
"What we learned in the initial state of the pandemic is that many of our roles can be effectively performed on a fully remote or hybrid basis," said Bill Bell, vice president of human resources at Purdue University.
Currently, even in the face of record student enrollment, almost 50% of the Purdue workforce spends less than 50% of its time physically on campus.
"We've already experienced numerous benefits in this regard," Bell said. "We've been able to retain several high-performing employees who otherwise would have left the university due to family relocations, by providing flexible options."
The school has also tapped a larger talent pool by extending its reach outside the greater Lafayette area.
Still, not every administrative job (and certainly not every teaching position) lends itself to telecommuting.
"We have already started building in the capacity to designate remote-work capabilities in our job postings," said BSU's Cadieux.
"But first and foremost, the work dictates the circumstances. Some work requires being on site. We are a high-touch provider of education and related services, so we need to be able to provide that in person when needed."
◗ Virtual internships and jobs are likely here to stay.
"There's no question," said Jay Akridge, provost and executive vice president for academic affairs and diversity at Purdue University. "This trend was around pre-pandemic, but it will accelerate."
Akridge said students are doing virtual "micro internships" during regular semesters. Also, firms are starting physical internships with virtual onboarding. "We will see even more co-op programs where a student is working for a firm and taking classes online to continue progress toward their degree," Akridge added.
◗ More flexible learning options will make things like four-year degrees, semesters and summer breaks far less  relevant.
Modern students are already accustomed to 24/7 access to things like music and videos, and this influences their expectations as to when and how easily educational resources should be available.
"Prior to the pandemic, on-demand, self-paced educational options were already on the rise, fueled by the growth of online degree programs and open-course platforms such as Coursera," Butler's Beckwith said. "The pandemic accelerated this, with some traditional institutions shifting to offering more self-paced online content."
However, Butler is also seeing greater demand for faster completion options for campus-based programs, leading the school to design more than 40 three-year campus-based degree options. The university also recently launched several online master's degree programs.
Likewise, Purdue's "Degree in Three" program, inaugurated seven years ago, now includes more than 55 degrees that can be completed in three years.
"Just under 10% of our students currently graduate in less than four years, and we expect that number to increase," Akridge said.
The school's summer session has also expanded rapidly, with more than 10,000 undergraduates taking courses last summer. Purdue is also considering offering a four-week term over winter break.
◗ The future looks bright for universities that offer the widest spectrum of ways to learn and earn degrees, from on-site schooling to online programs to any combination of those two.
"We expect to see continued, dramatic expansion of online learning for adult learners through Purdue Global and our Purdue West Lafayette professional master's and certificate programs," Rickus said.
"It's not unusual for our faculty to have students who are all over the world, on multiple continents," IU's Anderson said. "Then the question becomes, how do we create appropriate academic experiences and have enough interaction with a person when he or she is in, say, California? How can we do that without giving up quality?"
Butler's Beckwith predicted that we'll see more universities moving in this direction, leading to increased competition for online students.
In fact, Butler last year received more than $10 million in grants from Lilly Endowment Inc. to create educational models aimed at serving nontraditional students.
"Not only do we intend to launch more programs online, we are seeking partnerships with industry and state to deliver education directly to stakeholders via the platforms that are most efficient for them," she said.•
Please enable JavaScript to view this content.