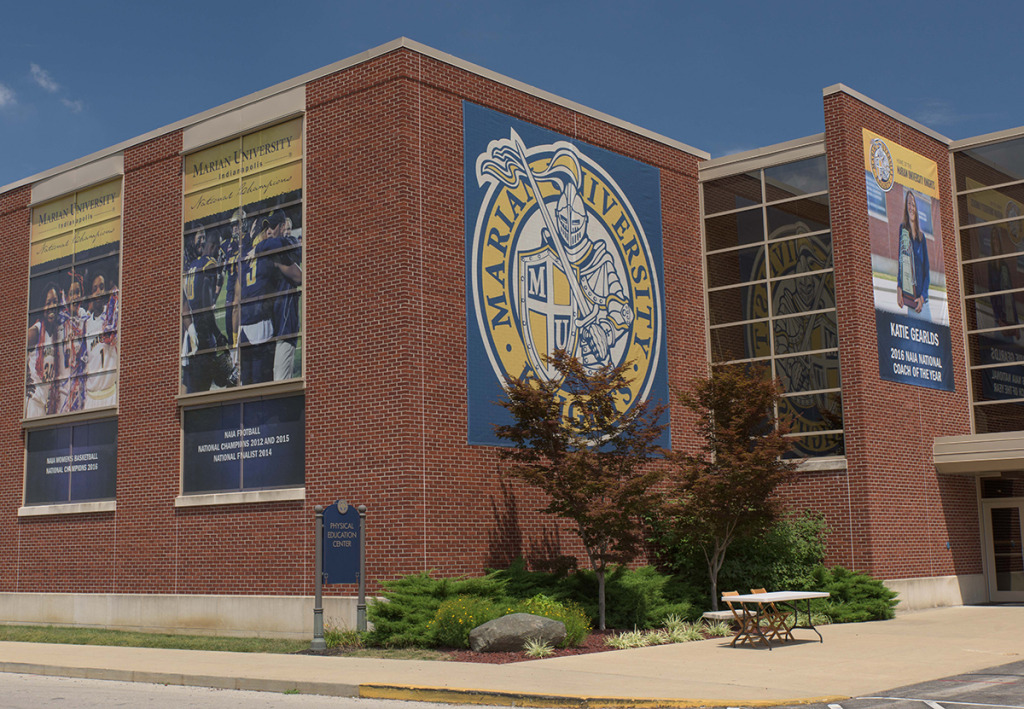 Marian University in Indianapolis plans to open a new engineering school with help from a $24 million gift from the Witchger family, the school announced Tuesday.
The E.S. Witchger School of Engineering will allow the university to offer undergraduate degrees in various engineering disciplines.
The school is named for the Witchger family patriarch. The family owns and operates Indianapolis-based Marian Inc., a global provider of custom, die-cut, flexible component parts for the medical, electronics and automotive industries. The company was founded in 1954 and has 10 locations throughout North America, Asia and Europe.
The university said it was halfway to its $50 million fundraising goal for the school. In addition to the $24 million from the Witchger family, more than $1 million has been raised so far by several other donors.
Money raised so far will go toward start-up costs, including facilities and equipment, endowed scholarships, endowed faculty positions, curriculum design and student recruitment.
"The Marian University community sees the creation of an innovative engineering school as essential to our unflagging commitment to building a great Catholic university in this great American city, important to the future of Indianapolis, and critical to the dedication we have to our students' best interests," Marian University President Daniel J. Elsener said in written comments.
The school's degrees will concentrate in electrical and computer engineering, mechanical engineering and chemical engineering. They are pending approval from the Higher Learning Commission.
Currently, Marian offers a dual-degree engineering program in partnership with Purdue University at IUPUI. Elsener said most students have to stay five years to complete the dual-degree. Opening its own engineering school will allow degree completion at Marian to be more efficient. The partnership is expected to continue for engineering degrees Marian won't offer.
Marian expects the school's first class will be welcomed in fall 2022. After graduating its first class, the university can seek approval from the Accreditation Board for Engineering and Technology.
The announcement comes following a 40% growth over the past four years in science, technology, engineering, health and math, or STEHM, programs (biology, chemistry, mathematics, computer science and exercise and sports science) while doubling the growth in its dual-degree engineering program.
The university plans to launch a national search for a dean immediately. An additional seven to 10 new faculty members will be hired as the school becomes fully operational.
Specific programs will be developed during the next two years depending on the faculty expertise and the availability of facilities and equipment.
William Witchger, president of Marian Inc., said the family was honored to partner with Marian University on the project for several reasons, including the school's deep tradition of producing graduates who have a "faith-based education grounded in a liberal arts setting."
"We are honored to memorialize our dad and grandfather, Eugene S. Witchger, in this manner," he said in written comments. "Having his name associated with Marian's engineering school will be a tremendous way to ensure his legacy lives on forever. The Witchger family is thankful for this opportunity and we look forward to building one of the premiere engineering schools in the Midwest."
Please enable JavaScript to view this content.