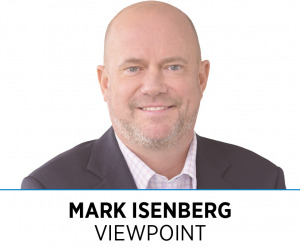 A recent opinion piece in The Wall Street Journal cites a 2020 Rand Corp. report estimating that Indiana hospital costs are 3.4 times higher than Medicare rates and are fifth highest in the nation.
Rand Corp. released an updated report this year, and Indiana rounded out at seventh highest. Not much to crow about, but if you look deeper, there is more to the story.
Physicians haven't had a significant increase in Medicare compensation in almost 20 years. Nothing accounts for the increase in practice costs or general inflation in decades, forcing them to rely on commercial carrier rates to shore up their practices. However, this causes a chain reaction driving employer premium costs higher. So how do we address this conundrum?
Today, physicians manage the business of health care with the deck stacked against them. Just months after being lauded as heroes for their efforts in the pandemic, they are now not just fighting to save lives but fighting to keep their practices afloat.
A proposed rule to set 2023 Medicare physician fees significantly decreases Medicare reimbursement for many clinicians, reducing their ability to maintain a private independent practice. If lawmakers fail to act, many physicians are facing double-digest cuts in 2023, threatening the ability to provide quality, equitable and accessible health care to Hoosiers.
According to the Federal Register, Medicare trustee's reports and U.S. Bureau of Labor Statistics, Medicare physician pay declined 20% from 2001 to 2021, adjusted for inflation in practice costs.
Specifically, Medicare physician pay has increased just 11% (not adjusted for inflation), while the cost of running a medical practice increased 39% between 2001 and 2021. It's nearly impossible to provide the same level of quality services while facing reductions as extreme as these.
In 2021, the No Surprises Act was established to ensure patients wouldn't receive surprise medical bills when receiving out-of-network care. While the purpose of this legislation is commendable, there have been unintended consequences that need to be addressed that could have an impact on the quality of health care across the state.
The no-surprises law created an environment in which carriers are forcing providers to accept lower commercial reimbursement rates, and if the provider doesn't accept the rates, the carrier reimburses the provider at a lower rate. While providers can contest these rates, the process is expensive, bureaucratic and ultimately favors the carriers that seem to have bottomless resources. Commercial rates have long supplemented practices and offset inadequate Medicaid and Medicare rates, but no longer.
As a result, physicians are faced with harsh realities. Do they sell their practice to a hospital? Do they cut their losses and retire early? Do they stop seeing patients at rural facilities and limit their practice to urban locations? All these considerations impact patients' access to quality and equitable health care, especially for the underserved population. It also drives up the cost of health care premiums for everyone.
What if business leaders collectively asked lawmakers for policy that creates balance to this lopsided equation? What if the Medicare compensation issue was addressed? What if carriers no longer wielded reimbursement as a weapon but provided fair pay for services rendered? For that to happen, Indiana needs employers to act.
Tell Indiana legislators we need policy to fix the issues caused by Medicare's failure to reasonably reimburse physicians. We need to challenge lawmakers to hold commercial carriers accountable for forcing physicians out of network, which drives up health care costs for all. This is the action needed to address the rising health care costs across the states, while empowering physicians to maintain a practice that serves urban and rural populations.•
__________
Isenberg is executive vice president of health care advocacy at Zotec Partners.
Please enable JavaScript to view this content.