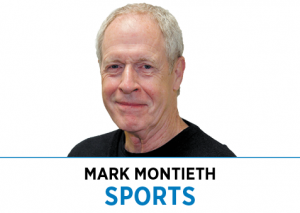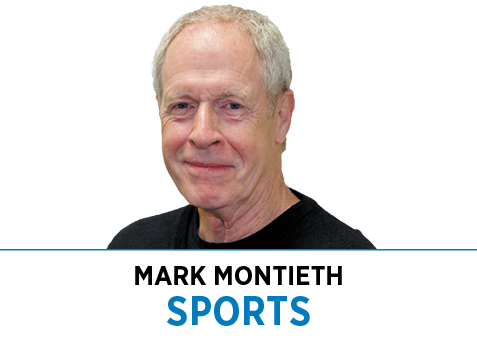 Sports documentaries are all the rage these days, inspiring ever-flowing streaming content on television. And why not? There are endless stories to be told and a near-endless array of networks to air them.
Cost is barely a prohibitive factor any longer because digital technology makes the shows economical to produce. Entire feature-length movies have been shot on cellphones, so all anyone really needs is a good idea and the skill to execute it.
There are plenty of Indiana-related stories hiding in plain sight that have not been given a thorough examination. So here, free of charge and in chronological order, are eight ideas worth pursuing. They also could be turned into a long magazine article or even a book, but sports stories cry out for video footage. In any version, consider these the best untold or under-told stories.
1. Taking stock of the Indians
The story of the telethon that saved the Indiana Pacers over Fourth of July weekend in 1977 has been told well and often, including in an episode in the ESPN "30 for 30" shorts series. Kids literally emptied piggybanks and brought coins to the Indiana Convention Center to keep the franchise from being sold and moved out of the city. Less known is how the city's Triple-A baseball team, the Indians, had to be saved by a community effort in 1955.
The Indians were owned by their Major League affiliate, the Cleveland Indians, from 1951-1955. After finishing seventh in an eight-team league, Indianapolis lost a reported $150,000 in the '55 season (the equivalent of about $1.66 million today), and its board members were told to raise $160,000 to purchase the team or lose it to another city.
A stock-purchasing plan was arranged, with 16,000 shares available to the public for $10 each. All three local newspapers—The Indianapolis Star, The Indianapolis News and The Indianapolis Times—got behind the effort with full-throated support, even publishing the name of everyone who bought a share. News stories and editorials encouraged readers to participate, whether they cared for baseball or not, as a display of civic pride.
The result was that 6,672 people purchased enough shares to raise nearly $205,000 and keep the Indians in Indianapolis. The kicker is that each of those $10 shares became worth as much as $46,000 in 2019. But there was a catch—the shareholder must have participated in a 5-to-1 reverse split in the 1980s.
Many of the people who bought and kept their shares are still with us and can tell why they did or did not cash in. So are the unfortunate souls who tossed or lost their stock certificates and missed out on the investment of a lifetime. Regardless, the community effort in 1954 saved the franchise that has been a significant part of the city's history.
2. A perfect team
Washington High School's 1969 state championship team isn't the only one in tournament history to finish the season undefeated, but it remains the most intriguing.
The Continentals featured future Naismith Hall of Famer George McGinnis, who likely was the best high school player in the country that season. All of the other starters—Steve Downing, Wayne Pack, Jim Arnold and Louie Day—received Division I scholarship offers (in Day's case, for football). Downing and Pack also went on to have brief professional careers.
As dominant as they were, the Continentals were fortunate to survive the afternoon game of the state finals, beating another undefeated team, Marion, 61-60, on Downing's shot with about 20 seconds remaining.
Pack, a senior guard, provided an additional subplot of significance. He had failed in tryouts for the team the three previous years, but Bill Green replaced Jerry Oliver as head coach before the 1968-1969 season and was more tolerant of Pack's streetball tendencies. Pack became a starter, played a vital role in the championship season, received a last-minute scholarship offer from Tennessee Tech and played briefly for the Pacers. Armed with a college degree, he went on to a successful career as a corporate executive. If not for the coaching change, where would he be today?
The four living starters—Day is deceased—still get together monthly for lunch.
3. Rick Mount's record day
Purdue's senior guard Rick "The Rocket" Mount scored 61 points in an important Big Ten Conference game against Iowa in 1970. Despite the subsequent introduction of the three-point shot, the record still stands as a single-game scoring record for a Big Ten player.
Mount, one of the college game's greatest long-distance shooters, would have scored 13 more points had there been a three-point line, according to a review of the shot chart from that game. He hit 27-of-47 two-point field goal attempts.
That game was the peak for one of the state's most legendary basketball figures. Mount was the first high school athlete from a team sport to be featured on the cover of Sports Illustrated and remains Purdue's all-time leading scorer despite playing before freshmen were eligible for varsity competition.
How did the small-town kid become such a great shooter? And why has nobody been able to surpass his record, even with a three-point line?
4. The team that could have been
Indiana University has rarely had a basketball team with as much raw talent as the one in the 1970-1971 season. It began with legitimate hopes of a Big Ten championship, maybe more, and ended with an implosion that forced the head coach to resign with one game left in the season.
It featured future pros McGinnis, Downing and Joby Wright, along with high school All-Americans John Ritter, Ed Daniels and Bootsie White and junior college All-American James "Bubbles" Harris. It finished 17-7 overall and 9-5 in the Big Ten despite losing three of its final four games. By then, it had devolved into a bubbling cauldron of disarray and discontent, complete with racial tension, a proposed boycott in a meeting with the university president and, according to some team members, a threat to reveal illegal inducements.
"We should have won the Big Ten," Downing said. "We had the talent. We just weren't what I consider to be a team."
The situation became so untenable that head coach Lou Watson resigned before the final game. University officials then declined an invitation to play in the NIT because nobody wanted the mess of a season to continue.
The chaos did bring about one positive result, however. It set the stage for the hiring of a disciplinarian coach named Bob Knight.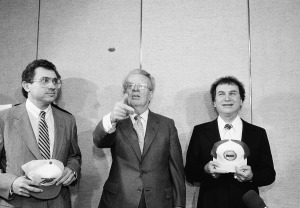 5. The Pacers' seasons of despair
The Pacers had one of the worst four-year runs in NBA history beginning with the 1982-1983 season. Even some of the league's expansion teams, which are designed to be terrible when they come out of the gate, have done better in their first four years of operation.
The Pacers won 20, 26, 22 and 26 games, for a 94-192 record in that span. Things were so bad that curtains were drawn around the upper half of Market Square Arena to hide the empty seats. Only 2,745 showed up for a game on Feb. 16, 1983, the smallest crowd in franchise history since the move from the Coliseum at the state fairgrounds. The Pacers lost that game to Chicago, the first of 12 consecutive losses.
The story to be told is how a bare-bones front office kept the lights on against all odds. The owners at the start of that four-year drought were based in California and provided inadequate funding. Yet, seeds were being planted that brought better days. The Simon brothers, Herb and Mel, purchased the team in 1983 and the 26-win season of 1985-1986 led to the hiring of General Manager Donnie Walsh, who built teams that brought much better days in the 1990s.
As painful and difficult as that era was, those who performed the dirty work behind the scenes can laugh about it today. They have many stories.
6. Butler's two shining moments
All these years later, it still seems incredible that little ol' lovable Butler University out of the Horizon League played in the championship game of the NCAA basketball tournament in 2010 and 2011—and nearly won each time. The 2010 loss ended with a half-court heave that nearly found its target and might stand as the greatest shot in the history of basketball for its combination of distance and impact.
The coach, Brad Stevens, had taken his degree from DePauw University and begun a career at Eli Lilly and Co. He couldn't shake the itch to coach, however, and gave up job security to become a graduate assistant. He had even accepted a job as a waiter to help pay the bills but wound up finding another way to earn survival income.
Those seasons made Butler nationally known and admired. Enrollment jumped 41% in 2011, a construction boom filled most of the campus's remaining open space, and the Bulldogs moved up to bigger conferences—all the way to the Big East now. Stevens, meanwhile, was hired to coach the Boston Celtics and is now the franchise's general manager.
Impressive in all respects. But one can legitimately wonder if the program is now in over its head in a conference in which it might struggle to compete.
7. When the Colts ran out of Luck
The Colts have yet to recover from Andrew Luck's stunning retirement in August 2019—at age 29. Much has been written about it, but much remains to be learned.
Luck has not spoken about it publicly other than in the hurried postgame press conference that followed the preseason game during which his decision was leaked. His participation would be crucial, which makes this one unlikely to get done. But you never know, perhaps 10, 20 years down the road … .
Luck's brilliant playing career, the injuries that led to his sudden and early retirement, the impact it had on the franchise and his about-face into a seemingly blissful retirement make for a compelling story.
8. The greatest of greats: Johnny Lujack
Some consider Johnny Lujack the greatest player in Notre Dame's football history. If you're even mildly aware of the program's history, that's saying something.
Lujack's college career was interrupted by his service in World War II, but he wound up a Heisman Trophy winner who led three national championship teams and graced the cover of Life magazine. He went on to a standout four-year NFL career, setting records for passing and rushing as a quarterback and earning first-team all-pro honors in 1950. He also was effective as a kicker and defensive back.
A legendary player who happened to be a war veteran is worthy of a thorough biopic. And at 97, he's the oldest living Heisman winner, so a sense of urgency seems in order.•
__________
Montieth, an Indianapolis native, is a longtime newspaper reporter and freelance writer. He is the author of three books: "Passion Play: Coach Gene Keady and the Purdue Boilermakers," "Reborn: The Pacers and the Return of Pro Basketball to Indianapolis," and "Extra Innings: My Life in Baseball," with former Indianapolis Indians President Max Schumacher.
Please enable JavaScript to view this content.