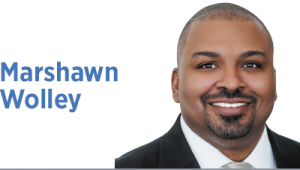 One of the best ways to help a small business is for small businesses to support smaller businesses.
I recently had the opportunity to meet the CEO of business banking for JP Morgan Chase. While I didn't agree with everything he said, he did make an interesting observation about developing small businesses.
He observed that small businesses—think sole proprietors in their early stages earning under $500,000—are not likely to be able to handle contracts from large businesses. But an early-stage micro-business might be able to handle a small or even midsize business's specific need.
Small businesses should make a concerted effort to help micro businesses.
The U.S. Small Business Association defines small business as a firm with revenue of $1 million to over $40 million and with 100 to over 1,500 employees, while a micro-business is a company with nine employees or fewer, including the owner.
A Pew study found that 66% of all Black businesses had fewer than 10 employees. An analysis of the central Indiana region by Brookings scholar Andre Perry found that only 24% of Black businesses had employees other than the owner.
Micro-businesses need to grow.
The seed for my entrepreneurial journey was started by a former principal at Engaging Solutions, Debbie Simmons Evans. We met while I was an employee for a small business working on the Indiana Convention Center Phase V expansion.
After the convention center project and a couple of jobs later, Debbie found me and asked for assistance on a small task. I completed the task, and she asked how much I was charging her. I said not to worry about it. She insisted that I charge her. Then she suggested that I consider starting a business. That year, 2013, was the first time I thought about starting a business.
The irony was that I had a career in supplier diversity supporting other minority- and women-owned businesses—I had never considered entrepreneurship until Debbie.
She continued to include me on her projects, where I learned about developing a scope, business negotiations and numerous aspects of business you just can't learn in a classroom.
A small-business owner helped a micro-business develop and grow.
As an entrepreneur, I have made it a point to work with micro-businesses as I have sought to develop my companies. It is a learning experience for all of us.
You can't make assumptions about what people know, because a lot of doing business is not knowing what you don't know. In my still-growing business, I learn something every day.
Being clear about contract terms, especially payment terms, and the basic filings are important conversations for micro-businesses.
The other benefit of working with micro-businesses is, you get a chance to see someone live out their dream—or learn what is not for them.
The best benefit is, I get to help a business learn how to provide quality service—which benefits my companies.
I am sometimes concerned that, in our zeal to support businesses in this city, we are over-engineering solutions that rob businesses of the exercise of learning.
While business-development initiatives are helpful and will continue to be important, a greater intentionality among small businesses to support micro-businesses through their supply chains could be extremely impactful.
Additionally, the development of a small-business certification program to support supplier diversity programs with utilization goals could be a way to help micro-businesses grow.
After all, nothing quite grows business like business.•
__________
Wolley is president and CEO of Black Onyx Management Inc. Send comments to ibjedit@ibj.com.

Click here for more Forefront columns.
Please enable JavaScript to view this content.