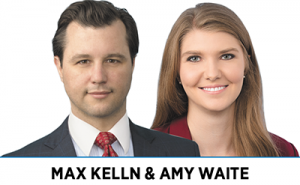 In October, the U.S. Environmental Protection Agency released its long-awaited PFAS Strategic Roadmap, which outlines a variety of federal regulatory updates for select substances within the class of chemicals through 2024.
PFAS (per- and polyfluoroalkyl substances) are found widely in consumer and industrial products ranging from fast-food wrappers to fire-fighting foams. With so many regulatory developments on the horizon, including Superfund liability for select PFAS, businesses should act now to see where regulated PFAS affect their supply chains and waste streams.
PFAS refers to a family of more than 4,000 chemicals known for their heat-, water- and oil-resistant properties. These substances have been used in the United States since the 1940s. Some types of PFAS can be persistent in the environment and the human body.
The EPA recently announced rules to designate four individual PFAS—PFOS, PFOA, GenX and PFBS—as "hazardous constituents" under the Resource Conservation and Recovery Act. And, next spring, the agency expects to publish rules classifying PFOS and PFOA as "hazardous substances" under the Comprehensive Environmental Response, Compensation and Liability Act (Superfund).
For companies with existing cleanup sites under either regulatory program, the EPA's proposed listings might significantly expand the scope and costs of cleanup.
Even if a business isn't involved in a regulated environmental cleanup, the EPA's actions on certain PFAS chemicals might have an effect. For example, if a product contains hazardous constituent identified by the Resource Conservation and Recovery Act, a business should expect to manage that constituent from the point of creation to the point of disposal, or, as the saying goes, "from cradle to grave."
This means the business will see increased regulatory burden in the form of strict record-keeping and reporting requirements.
Notably, regulated PFAS chemicals have been identified in products in which those chemicals are not known ingredients. This might occur when a product is transported, packaged or sold in fluorinated plastic containers. Thus, examination of one's product and supply chain is critical to understanding the potential scope of regulatory exposure.
The EPA expects to take regulatory actions on select PFAS chemicals beyond its cleanup programs. For example, the agency expects to publish guidance about PFAS monitoring standards in industrial wastewater permits under the National Pollutant Discharge Elimination System program. Additionally, the EPA expects to publish a National Primary Drinking Water Standard for PFOS and PFOA in 2022 under the Safe Drinking Water Act.
The EPA isn't the only agency taking action on PFAS chemicals. In fact, many states already have published maximum contaminant levels for select PFAS. Indiana has not taken this step but did initiate a statewide drinking-water testing program to understand the occurrence of PFAS in Community Public Water Systems across Indiana. The program will be completed in three phases, the last of which should conclude in May 2023.
The bottom line is that a variety of PFAS will soon be subject to additional regulatory scrutiny.
Additionally, the historic use of PFAS or use of fluorinated packaging might result in detections where unexpected. Indiana businesses will be well served by taking a proactive approach and learning where regulated PFAS affect their supply chains and waste streams before being required to do so in the next few years.•
__________
Kelln and Waite are attorneys at Faegre Drinker, where they are members of the firm's environment and energy practice group.
Please enable JavaScript to view this content.