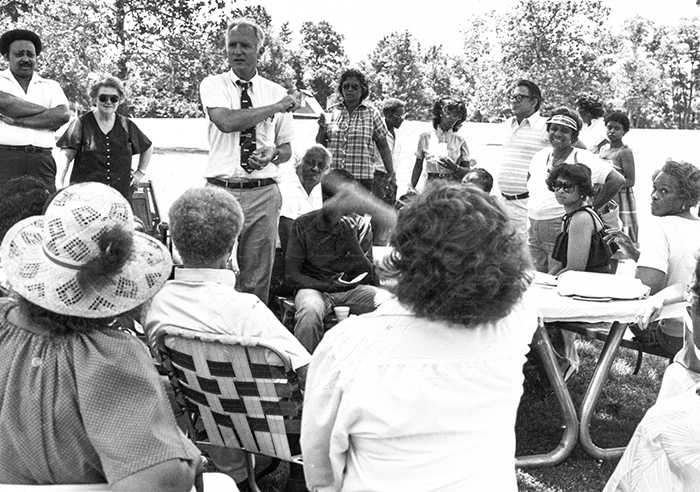 The United Northwest Area association launched in 1967 to help revitalize several neighborhoods in an area between 16th and 38th streets, just east of the White River. The area includes Riverside, United Northwest and Crown Hill neighborhoods. In this photo taken July 2, 1983, Indianapolis Mayor William Hudnut speaks at UNWA's annual picnic and explains how federal Urban Reinvestment Task Force programs would provide money to rehabilitate homes in the neighborhood, as well as those represented by the West Indianapolis Neighborhood Congress, to the west of the White River.
Sources: The Polis Center, Indiana Historical Society
Credit: This photo is courtesy of the Indiana Historical Society and is part of the Indianapolis Recorder Collection. More images are available at images.indianahistory.org.
Please enable JavaScript to view this content.